It is our pleasure to serve hotels throughout the Honolulu area with fully screened babysitters for traveling families visiting the Hawaiian island of Oahu! Our professional childcare providers are here to ensure your little ones are safe, always engaged, and well cared for.
Appropriately named "Heart of Hawaii", Oahu offers limitless possibilities to vacationing families! Honolulu and its surrounding areas have something for everyone whether it's sea, land, or air! Explore the world-famous Waikiki Beach or venture up to the North Shore to see legendary surfing! Staying close to the water, Oahu offers incredible snorkeling and scuba diving opportunities as well as whale watching cruises and sport fishing charters! If staying on land is more your speed, hike up to the iconic crater of Diamond Head or ATV across the countryside at Kualoa Ranch! If you're feeling adventurous, Oahu is one of the rare locations where air activities are a possibility as well! Skydiving, parasailing, or even helicopter tours exploring the many waterfalls on the island are all within reach when you visit Oahu!
Whatever reason brings you to Honolulu, our staff is ready to accommodate to your childcare needs! The sitters we refer come prepared with full bag of age-appropriate toys, games, books, and activities as well as arrive in a Destination Sitters' polo shirt with a photo ID Tag so you know who they are. Rest assured that your child(ren) will be safe with an excellent babysitter who will keep them entertained all day & night!
Babysitting Services in

Honolulu, HI
Professional
First Aid Certified
CPR Certified
Background & Reference Checked
Drug Tested
Special Needs
We work with families of children with special needs
Multilingual
We have sitters who speak multiple languages
Babysitting Rates in

Honolulu, HI
;
Book a Sitter Contact Us More Locations
All sits will be charged at least a four-hour minimum.
Your location may have additional fees, such as parking fees.
Babysitters may be paid with credit card.
In order to cancel a sit reservation, you must speak to a live person.
Please read our Cancellation Policy.
Number of Children
Price per Hour
More than 4 children? - Call us at (888) SIT-KIDZ.
Between midnight and 8am:
+$10 per hour
In excess of 8 total hours:
+$10 per hour
Time & Half Rate:
Easter Day, Memorial Day, Mother's Day, Father's Day, 4th of July, and Labor Day
Double Rate:
Thanksgiving, Christmas Eve, Christmas Day, New Year's Eve, New Year's Day to Jan. 2 until 6 a.m.
* All holiday sit reservations must be cancelled at least 48 hours in advance.
Major Credit Cards Accepted:

Babysitting Service

Locations
Arizona

California

Florida

Georgia

Hawaii
New Locations Coming Soon
Colorado

Denver

District of Columbia

Washington
Things To Do in

Honolulu, HI
Diamond Head Hike
We have you covered with a babysitter.
Diamond Head Hike is a popular hiking trail located in Honolulu, Hawaii. The trail takes you to the top of a volcanic crater and offers stunning views of the ocean and the surrounding area. Here are some tips for hiking Diamond Head: start early, proper shoes, bring water, hat & sunscreen, take your time, prepare for stairs (a lot of stairs). Overall, hiking Diamond Head is a must-do activity when visiting Honolulu, Hawaii. Just remember to be prepared and take your time to enjoy the experience.
Visit USS Arizona Memorial
leave the children with us
USS Arizona Memorial is a must-visit destination for anyone interested in World War II history. The Pearl Harbor Visitor Center has a museum and exhibits that provide context and background to the attack on Pearl Harbor. Take some time to visit these exhibits to learn more about the history of the Arizona and the attack on Pearl Harbor. Visiting the USS Arizona Memorial is a moving and important experience.
Snorkeling Hanauma Bay
We have local babysitters so you can plan a day trip!
Hanauma Bay is a popular snorkeling spot located on the island of Oahu. You need to make reservations and go early to get parking. Use only reef-safe sunscreen to protect the diverse and beautiful wildlife and not touch or disturb them. Hanauma Bay is a fragile ecosystem, and it's important to leave it as you found it. Don't litter or take anything from the beach or reef.
Ala Moana Center
Shop 'til you drop - hire a babysitter!
Ala Moana Center is an extremely large outdoor shopping mall located in Honolulu. Check out the mall's website before you go. The mall offers free hula shows daily, which is a fun way to experience the local culture. It has a variety of restaurants and food vendors, including local favorites like Musubi Cafe Iyasume and Leonard's Bakery (the malasadas are to die for!) Ala Moana Center is a great place to visit for shopping, dining, and entertainment.
Hotel Babysitting Service
Professional fully screened childcare
Let us help you get some time off! Our professional childcare providers are here to ensure your little ones are safe, always engaged, and well cared for! We come to your destination, whether at it's your hotel, vacation rental, or Airbnb!
Give Parents Peace of Mind®
;
We know (also from personal experience) how hard it is to leave your children with a childcare provider, so we've made sure to give parents peace of mind
®

with Destination Sitters' standards!
Entertainment
Our sitters bring a bag of toys, games, and books for the children's entertainment.
Background Checked
Every sitter is background checked.
Reference Checked
All of our sitters are interviewed and reference checked personal and professional.
Drug Tested
Drug testing is part of our prescreening process.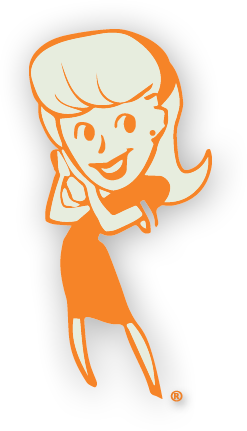 First Aid Certified
Our baby sitters are all First Aid Certified.
CPR Certified
All of our babysitters are CPR Certified.
Multilingual *
Upon request, we have sitters who can care for families of children who speak other languages.
Special Needs *
We have sitters who can care for children with special needs.
* Please let us know of any special considerations for your child at the time of booking.