It is our pleasure to serve hotels throughout Orange County with fully screened babysitters to traveling families visiting Southern California. Our professional childcare providers are here to ensure your little ones are safe, always engaged, and well cared for.
We refer sitters for in-room hotel babysitting and the sitters can also assist as a mother's helper while you're visiting Disneyland or other theme parks. Some of our sitters have passes and provide excellent Disneyland childcare and that extra set of hands can be a huge help!
Orange County is known for its beaches and beautiful coastline, so while you're here, take a drive day with or without the children. If you are trying to get away from things, these charming communities are all along or near the coast: Huntington Beach, Newport Beach, Laguna Beach, Newport Coast, Crystal Cove, and San Juan Capistrano's Mission (the oldest town in California)-you will find each relaxing!
We are here to help with your babysitting needs while traveling. We babysit at your accommodations: hotels, Airbnb, vacation rentals, or timeshares. Whether it is one night, one day, or one week, we can help!
Babysitting Services in

Orange County, CA
Professional
First Aid Certified
CPR Certified
Background & Reference Checked
Drug Tested
Special Needs
We work with families of children with special needs
Multilingual
We have sitters who speak multiple languages
Babysitting Rates in

Orange County, CA
;
Book a Sitter Contact Us More Locations
All sits will be charged at least a four-hour minimum.
Your location may have additional fees, such as parking fees.
Babysitters may be paid with credit card.
In order to cancel a sit reservation, you must speak to a live person.
Please read our Cancellation Policy.
Number of Children
Price per Hour
More than 4 children? - Call us at (888) SIT-KIDZ.
Between midnight and 8am:
+$10 per hour
In excess of 8 total hours:
+$10 per hour
Time & Half Rate:
Easter Day, Memorial Day, Mother's Day, Father's Day, 4th of July, and Labor Day
Double Rate:
Thanksgiving, Christmas Eve, Christmas Day, New Year's Eve, New Year's Day to Jan. 2 until 6 a.m.
* All holiday sit reservations must be cancelled at least 48 hours in advance.
Major Credit Cards Accepted:

Babysitting Service

Locations
Arizona

California

Florida

Georgia

Hawaii
New Locations Coming Soon
Colorado

Denver

District of Columbia

Washington
Things To Do in

Orange County, CA
Disneyland Nanny
Here to help!
Do you need an extra set of hands or a mother's helper while visiting Disneyland or other theme parks? We can be a huge help with a Disneyland babysitter who can assist families with multiple children and even with a wide range of ages (the parks have height restrictions on rides and there's nap time)! Or maybe it's just date night for mom and dad at the Napa Rose or Downtown Disney; call us for your child care needs.
Catalina Island
Relaxing Pace
Plan your day trip to the little resort town of Avalon. It's a quick ferry or helicopter ride over to this historic and charming island off the southern California coast. Once there, you can rent a bike or a golf cart to get around, have lunch at one of the many local restaurants, relax on the beach, play mini golf, look at undersea life through a glass bottom boat, and catch the last ferry home. Take the kids and bring along a mother's helper or nanny or give them to us; full time or part time babysitting service is available to fit your travel needs.
Let's find you a nanny so you can go Sports Fishing
World-class experience
Grab some friends and hit the high seas. There are 30 varieties of gamefish off the Orange County coast. If you are looking for a half day, full day and/or whale watching charters, all are available. Go out and drop a line and go catch some fish….It is our pleasure to find a nanny who will come to your hotel and entertain your children so that they have much fun as you do.
Hotel Babysitting Service
Professional fully screened childcare
Let us help you get some time off! Our professional childcare providers are here to ensure your little ones are safe, always engaged, and well cared for! We come to your destination, whether at it's your hotel, vacation rental, or Airbnb!
Give Parents Peace of Mind®
;
We know (also from personal experience) how hard it is to leave your children with a childcare provider, so we've made sure to give parents peace of mind
®

with Destination Sitters' standards!
Entertainment
Our sitters bring a bag of toys, games, and books for the children's entertainment.
Background Checked
Every sitter is background checked.
Reference Checked
All of our sitters are interviewed and reference checked personal and professional.
Drug Tested
Drug testing is part of our prescreening process.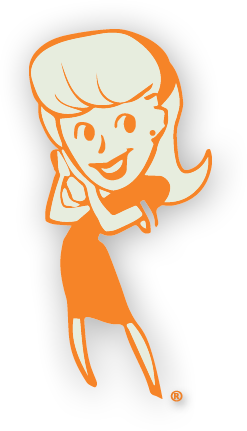 First Aid Certified
Our baby sitters are all First Aid Certified.
CPR Certified
All of our babysitters are CPR Certified.
Multilingual *
Upon request, we have sitters who can care for families of children who speak other languages.
Special Needs *
We have sitters who can care for children with special needs.
* Please let us know of any special considerations for your child at the time of booking.