Let us connect you with our Nashville babysitters, nannies, and childcare professionals in an instant! Our sitters our fully screened and trusted! We come to your destination, whether at it's your hotel, vacation rental, or Airbnb!
Known as the Music City, Nashville boasts one of the best music scenes around with a mix of music's past, present and future with cuts of country, bluegrass, rock, pop, Americana, gospel, classical, jazz and blues, all blending and overlapping in perfect harmony. There's always something going on in Nashville and whether you're into music, craft beer or hot chicken, you'll find something to do whenever you visit. Aside from all the great food and music, Nashville is also home to two professional sports teams with stadiums close to downtown: the Titans and the Predators! Let's not forget about our architecture or history buffs, Nashville also boasts The Parthenon at Centennial Park which is a full-scale replica of the famous temple in Athens, Greece!
No matter what brings to you Nashville, whether it's business or pleasure, if you've got your child(ren) with you, Destination Sitters is here to lend a hand! Our sitters come prepared with full bag of age-appropriate toys, games, books, and activities as well as arrive in a Destination Sitters' polo shirt with a photo ID Tag. Rest assured that your child(ren) will be safe with an excellent babysitter who will keep them entertained all day & night!
Babysitting Services in

Nashville, TN
Professional
First Aid Certified
CPR Certified
Background & Reference Checked
Drug Tested
Special Needs
We work with families of children with special needs
Multilingual
We have sitters who speak multiple languages
Babysitting Rates in

Nashville, TN
;
Number of Children
Price per Hour
More than 4 children? - Call us at (888) SIT-KIDZ.
Between midnight and 8am:
+$5 per hour
In excess of 8 total hours:
+$10 per hour
Time & Half Rate:
Easter Day, Memorial Day, Mother's Day, Father's Day, 4th of July, and Labor Day
Double Rate:
Thanksgiving, Christmas Eve, Christmas Day, New Year's Eve, New Year's Day to Jan. 2 until 6 a.m.
Major Credit Cards Accepted:

Babysitting Service

Locations
;
Arizona

California

Florida

Georgia
New Locations Coming Soon
Colorado

Denver

District of Columbia

Washington
Hawaii

Honolulu

Louisianna

New Orleans
Massechusettes

Boston

New York

New York
Things To Do in

Nashville, TN
Give Parents Peace of Mind®
;
We know (also from personal experience) how hard it is to leave your children with a childcare provider, so we've made sure to give parents peace of mind
®

with Destination Sitters' standards!
Entertainment
Our sitters bring a bag of toys, games, and books for the children's entertainment.
Background Checked
Every sitter is background checked.
Reference Checked
All of our sitters are interviewed and reference checked personal and professional.
Drug Tested
Drug testing is part of our prescreening process.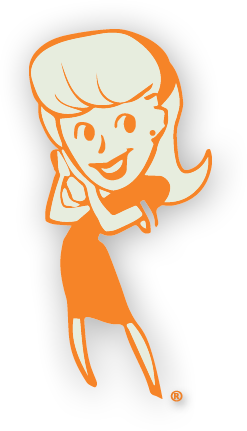 First Aid Certified
Our baby sitters are all First Aid Certified.
CPR Certified
All of our babysitters are CPR Certified.
Multilingual *
Upon request, we have sitters who can care for families of children who speak other languages.
Special Needs *
We have sitters who can care for children with special needs.
* Please let us know of any special considerations for your child at the time of booking.