Welcome to Destination Sitters: Your Trusted Babysitting Referral Agency in Chicago
Babysitting Service for Traveling Parents
Are you a parent planning a trip to Chicago and in need of reliable childcare services? We are here to provide you with exceptional babysitting solutions. The babysitters whom we refer come to your hotel, Airbnb, VRBO, or other vacation destination. Request to book online or call us at 312-561-9350.
We understand the challenges of finding trustworthy and experienced caregivers while you're away from home. Whether you are in Chicago for vacation or business, whether you want to go out for an evening for dinner or the theater, whether you want to go see one of Chicago's famous sports teams or visit one of the many outstanding museums, whether you want to attend an outdoor concert or simply walk or bike on the lakefront, our network of local babysitters is dedicated to ensuring the well-being of your children while you enjoy your time in the city. You can also ask Destination Sitters to find an extra pair of hands to be a mommy's or daddy's helper or nanny to go with you to help with the kids! With the professional babysitters whom we refer, you can have peace of mind knowing that your little ones are in caring hands.
Trusted and Reliable Babysitters for a Stress-Free Experience
When it comes to your children's care, we prioritize trust and reliability above all else. All sitters on our referral list are background checked, drug tested, have personal and professional references checked, have provided First Aid & CPR certificates, and arrive with a bag of toys, books, and games to entertain your children. We understand that finding the right babysitter can be daunting, which is why we strive to connect you with trustworthy and responsible caregivers so you can enjoy your time in Chicago with complete peace of mind, knowing that your children are in the capable hands of dedicated professionals.
Convenient Booking for Local Babysitters and Nannies
With our online booking form, you can quickly let us know when you'd like a reliable babysitter for your preferred dates and times. Simply visit Book Now to ask to book a babysitter effortlessly or call 312-561-9350. Make your trip to Chicago a stress-free and enjoyable experience for the whole family. Whether you need a babysitter for a few hours, a day, or an entire vacation, Destination Sitters is here to cater to your specific needs.
Additional Services: Hotel Pet Sitting, Wedding Childcare, Event Childcare
We understand that your family's needs extend beyond just childcare. That's why sitters also offer hotel pet sitting, ensuring that your furry friends receive the care and attention they deserve while you explore the city. Additionally, if you're attending a wedding or special event, the experienced babysitters we refer are available to provide dedicated childcare, ensuring that your little ones are entertained and well-cared for throughout the celebration.
Book Your Professional Babysitter Today!
Don't forget to explore our additional services, including hotel pet sitting, wedding childcare, and event childcare. Trust us to find you exceptional care to make your visit to Chicago memorable for all the right reasons. Book Now or telephone 310-421-0694.
Here are our top 15 things to do in Chicago:
Explore Millennium Park: Visit the iconic Cloud Gate sculpture, enjoy outdoor concerts, and admire the beautiful landscape.

Take an Architectural Boat Tour: Cruise along the Chicago River to learn about the city's stunning architecture and skyline.

Visit The Art Institute of Chicago: Discover an impressive collection of artworks, including famous masterpieces like Grant Wood's "American Gothic."

Walk along the Magnificent Mile: Explore this vibrant shopping district filled with high-end boutiques, department stores, and restaurants.

Enjoy Navy Pier: Experience the Ferris wheel, ride the carousel, watch fireworks, or catch a show at the Chicago Shakespeare Theater.

Watch a game at Wrigley Field: Attend a Chicago Cubs baseball game at this historic ballpark in the Wrigleyville neighborhood.

Explore the Museum Campus: Visit the Field Museum, Shedd Aquarium, and Adler Planetarium, all located in close proximity to each other.

Stroll through Lincoln Park: Enjoy the picturesque scenery, visit the Lincoln Park Zoo, and relax at the beach.

Discover the Museum of Science and Industry: Engage with hands-on exhibits and explore the fascinating world of science and technology.

Indulge in Chicago-style Deep-Dish Pizza: Sample the city's famous deep-dish pizza at renowned pizzerias like Lou Malnati's or Giordano's.

Take in the View from Willis Tower Skydeck: Enjoy panoramic views of the city from the 103rd floor observation deck of the Willis Tower.

Explore the Riverwalk: Take a leisurely walk or bike along the Chicago River, enjoy outdoor dining options, and rent a kayak or boat.

Visit the Garfield Park Conservatory: Wander through lush gardens and explore diverse plant collections in this urban oasis.

Attend a Show in Chicago's Theater District: Catch a Broadway show, musical, or play at one of the city's renowned theaters like the Cadillac Palace Theatre or the Oriental Theatre.

Enjoy Chicago's Blues and Jazz Scene: Experience the vibrant music culture by visiting famous jazz clubs and blues lounges like Buddy Guy's Legends or Andy's Jazz Club.
These activities offer a diverse range of experiences that showcase the cultural, architectural, and culinary highlights of Chicago. Enjoy exploring the city!
Babysitting Rates in

Chicago, IL
;
Book a Sitter Contact Us More Locations
All sits will be charged at least a four-hour minimum.
Your location may have additional fees, such as parking fees.
Babysitters may be paid with credit card.
In order to cancel a sit reservation, you must speak to a live person.
Please read our Cancellation Policy.
Number of Children
Price per Hour
More than 4 children? - Call us at (888) SIT-KIDZ.
Between midnight and 8am:
+$10 per hour
In excess of 8 total hours:
+$10 per hour
Time & Half Rate:
Easter Day, Memorial Day, Mother's Day, Father's Day, 4th of July, and Labor Day
Double Rate:
Thanksgiving, Christmas Eve, Christmas Day, New Year's Eve, New Year's Day to Jan. 2 until 6 a.m.
* All holiday sit reservations must be cancelled at least 48 hours in advance.
Major Credit Cards Accepted:
Professional

Sitting Services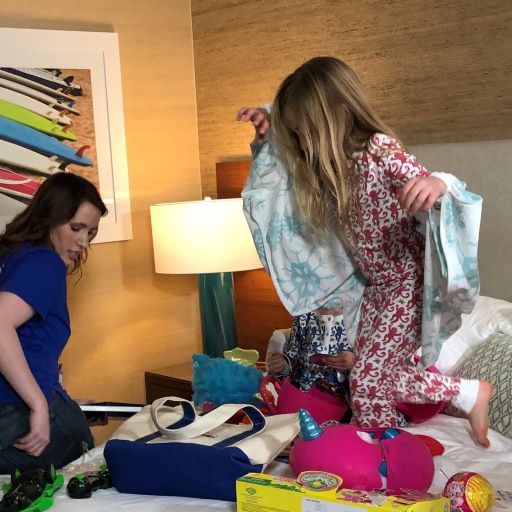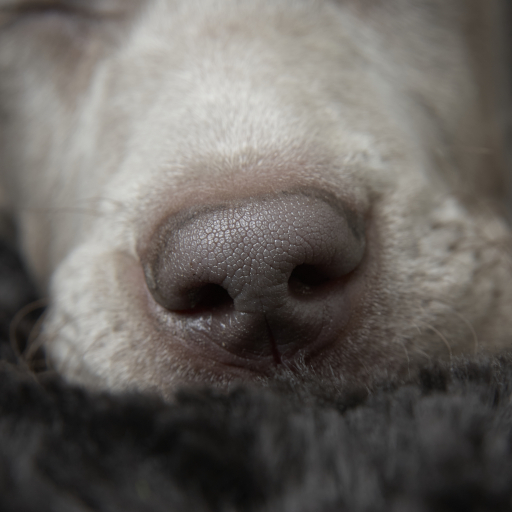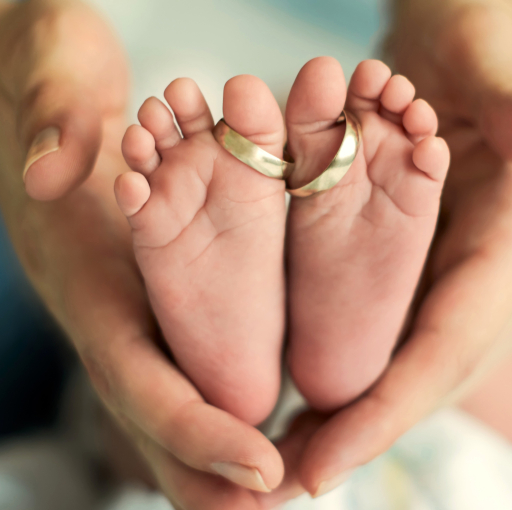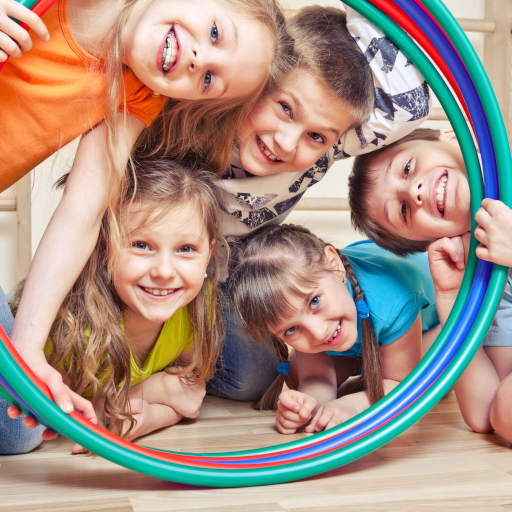 Frequently Asked

Questions
Babysitting Service

Rates & Locations
Arizona

California

Florida

Georgia

Hawaii
New Locations Coming Soon
Colorado

Denver

District of Columbia

Washington
I was happy to know that Destination Sitters covers more areas regarding background checks than other agencies offer. They actually listened to our needs for our child as well as our child's needs, and they followed through on recommending an appropriate sitter focused on our child's needs. I was extremely happy to know that there were male sitters for my son, as my son preferred to be with a buddy more. The sitter was still responsible yet fun, having great listening skills, a ton of patience and a continuous positive attitude in regard to family relationships and one's growth. The Sitter, Todd was a great fit for us all, and my son enjoyed having him around. We would consider using Destination Sitters again, and we really like the fact of having options of both male and female sitters, especially when my son is in that age of needing more of a buddy who is both reliable and safe. We were greatly satisfied with his overall care in the he time spent with our son. We were visiting from Canada and are extremely happy with Destination Sitters and we would definitely consider using them again! They are very accommodating, and they truly care about having things run smoothly, so you may have peace of mind.
---
Wow. I would do anything to have a sitter like Martha at home. She was beyond qualified, the kids absolutely loved her (which made it easy for us to be away, knowing they were so happy). She was kind and gentle and so loving to the kids. And so knowledgeable. It was such a comfort having her there!
---
I can not even put into words how impressed I was with Destination Sitters! They were informative, professional, friendly - truly amazing. I received a bio on the sitter by email. A call from the sitter prior to coming. She showed up 5 minutes early, in uniform, with a bag of toys and a smile! When I returned she left a worksheet of everything my 14 month old and her got up to in the 4 hrs I was gone and I received a thank you card from HER! I would use them over and over again. I really haven't been this impressed with a company in a long time. Thank you, Destination Sitters, very much.
---
We had a fabulous experience with our sitter. My son loved her - she was so friendly, energetic and upbeat that he had a wonderful time. The weather was so beautiful that they could explore San Diego by stroller. That was so much better than being in the hotel all the time. He was so excited to see her every morning - that made leaving so much easier. I would certainly recommend your services and will be calling again if we are coming to the area. Ali was fantastic!!!
---
We planned to use Destination Sitters to watch our 4-year-old during a conference. As it turned out, due to a medical emergency, we used them much more then anticipated. The sitters were fantastic. After one day, the first thing my daughter asked after waking was when the sitter would arrive. When told at 8:30 am, she said that was way too long to wait! While we planned in advance and reserved time for the conference but unfortunately needed more at the last minute and Yvonne went out of her way to help! I could not say enough positive about the service and the sitters. We will be using them again in the future!!!
---
I was traveling from the East for a week-long conference. Since my children were young and we had never been separated I needed to bring them with me. Having Disneyland nearby was just a bonus. If I had to fly a sitter out with me and also pay for her room and travel there was no way to afford it. I found DS online and loved that you pre-screened all your sitters so well. It made me feel so comfortable with all the choices. Since I would be working all day, I wanted a lifeguard who would take them to the pool all day and out of the hotel room. DS made sure to send us one so that I knew the boys would be safe without me around. She fed them lunch and had them down for late afternoon naps so when I got back at five thirty they were ready for a quick dinner and still had enough energy to try the parks for a few hours. Our trip was perfect and would not have possible without your service. Thank you for helping us create memories to last a lifetime. PS: the boys still ask about our sitter and would love for her to come and visit:)
---
I was thrilled to be able to find a sitter on such short notice. Sarah was absolutely wonderful. She was running late due to traffic but called to keep us updated on where she was, which we appreciated. She was so warm and friendly towards us and Sophia just loved her! This was the first time we left Sophia with a sitter, but we felt very comfortable with Sarah.
---
Sharon looked after our 9-month-old son Loris for us while in San Diego. She was so lovely and reassuring as we hadn't left our son with anyone before, other than family members. Sharon was so easy going and we left out son knowing he would be safe and happy. Sharon left a lovely book for our son as she said he liked it so much, which was so sweet and thoughtful. Sharon was wonderful and we thank her for her services. Thank you!!!
---
Destination Sitters made our experience easy, fun and safe. Jenny, our sitter, was lovely. Our son thought she was great. What a pleasure!
---
Yvonne was very helpful in finding the perfect sitter for us. Our son has epilepsy, and she was very reassuring that she could find the right person, with medical training even, to ensure our son got his medications and to ensure we felt comfortable leaving him with a stranger. We typically only leave our two boys with relatives, so this was a leap for us. But our sitter, Sharon, warmed up to our children and our friend's children instantly and all 4 kids really liked her.
---
We were going to Los Angeles for my brother's wedding and needed a babysitter for our 9-month-old. We were a little nervous because we had never left her alone with anyone other than family members. When I called Destination Sitters, they answered all of my questions and my husband and I liked that they interview the babysitters which was something none of the other sitter services that our hotel recommended did. We were going to be in LA during what they were calling "Carmagedon." The main highway near our hotel was closed and we could not find anyone to babysit. Destination Sitters said that they would do their best to find someone for us and they did. We got Carrie's resume by e-mail and it was impressive. She arrived at our hotel a few minutes early in her uniform and had a bag of toys for our daughter to play with. Our daughter immediately warmed up to her and we were thrilled. She was friendly, experienced, and most importantly, we trusted her with our most important possession. She knew I was a little nervous and sent me a text message while we were at dinner telling me that our daughter was doing great and was sleeping in her crib. It was so thoughtful of her to do that for us! At the end of the night she gave us a letter telling us everything that she did that night including what my daughter ate, played, how many diapers were changed, and when she went to bed. We had Carrie babysit for 2 nights and she gave us a thank you card at the end of the second night which I saved for my daughter's baby book. We would definitely recommend Destination Sitters to anyone else out there looking for a good babysitting experience.
---
Peace of mind. You do not feel like you are bringing a 'complete stranger' into a hotel room to sit with your children. Knowing that applicants are screened in advance is a great asset. The entire transaction was very thorough and professional. Very much appreciated the contract from the follow-up phone call with confirmation of sitter and name. The email confirmation prior to her arriving. In addition, the sitter had a written contract to sign. Lastly, the follow up receipt and this survey. Some may think this is 'overkill' but there have been times when you book through a hotel or resort you just are not sure the sitter will show up. This was completely the opposite! Highly recommend this service!
---
I liked that I was called back quickly and that I was given the same sitter for the 4 days. I loved receiving a bio on the sitter in advance. I thought the rate was good. Most importantly though was how wonderful my sitter was. She was early every day and from the first moment my son met her he liked her, which made me feel very comfortable. Melissa continued to make me feel comfortable by returning my texts quickly and just her overall attitude towards my son. If I lived in LA I would have tried to steal her for a permanent babysitter. If I am out there again, I will definitely give destination sitters a call. Thank you.
---
ALL of your sitters have been AWESOME! I love that I can be sure that they have the experience to handle any situation- from keeping kids entertained and stimulated, to knowing what to do in case of an emergency. Thank you for letting me be able to NOT worry when I am away from our little loves!
---
Person who answered my questions over the phone made me feel confident that this sitter service was the right one. When I told Sharon what I needed and how to work with my child, she followed my directions to the letter. My nephew also had a great time with Sharon.
---
We had never used a service before, so we were very nervous. The moment we met Laura, we felt at ease. She was very professional and kind. Our daughter liked her immediately. Additionally, the service was easy to use and set-up. The staff was easy to work with and courteous. We really appreciated the advanced information regarding the sitter. She even called us ahead of time to check in. Very good experience.
---
What a great resource Destination Sitters' provides, for parents like me who want the peace of mind of leaving the kids with a safe and responsible young adult, who is also so much fun that the kids are happy to go with them. It gave me a few hours to enjoy the La Costa resort in ways that I couldn't do with the kids. They said their sitter was "awesome." I felt confidence to leave them with him, and I got the rejuvenation I wanted from a few hours at the spa! I will definitely be calling you again!
---
Very professional and friendly. Answered all my questions. The sitter Maria did a fabulous job with my two boys. They said they enjoyed her watching them and playing games.
---
Easy access, even for last minute arrangements. Very professional, friendly, fun sitter. A model customer service; responsive, communicative. Real, humane communication not some tired, careless, just "business" attitude. Wish somebody told me about this service for my prior travels. My best wishes to whole team who make this service available. Thanks.
---
Maria provided complete attunement during her service. She made me feel as if she was a family member which gave me ease and peace of mind. I mostly like the fact that my kids enjoyed their time during Maria's service "because she was running around and playing" with the kids. Extend your services to Fresno, CA.....maybe? ...I know people in Fresno are used to Kidspark prices; however, the quality you provide for childcare is priceless...you are high quality childcare which is nonexistent in Fresno.
---
Our experience with Destination Sitters' was perfect! Martha was great with our 3-year-old boy. She was professional, yet very friendly and had lots of toys/games that instantly had him engaged. It was clear that he felt comfortable with her and they had a good rapport within minutes. He even invited her out to "Vegas" to see us. We would definitely use the service again. As a mother, I really appreciated how nurturing she was with our boy, especially since he was feeling a bit under the weather.
---
Courtney is very mature, confident, friendly, and prepared. Wish she lived in our hometown so we could use her all the time.
---
For me, the most important aspect of the service is that you have excellent sitters. Nadine is a recent UCSD graduate, pre-med, and she is terrific, and a very sweet girl as well--my baby boy loves her!
---
Our sitter, Linda, was excellent. We were very, very happy with her services. Also, the hiring process was very efficient. We loved the experience of working with your company. :) Congratulations! Another great experience with your company. Maria was extremely professional, and very caring! My daughter had a great time, and I was able to take care of my appointments without any worries! Thanks!!!
---
Todd was spectacular. My boys loved him. He was fun, responsible and courteous.
---
Kristy was wonderful! Both our girls were happy and had a good time.
---
Love the website, easy to book, quick response when I left a vm. Linda was fantastic. Loved that she was pretty much an expert in watching kids at hotels! Most sitters don't have that experience. She was awesome. She texted us to let us know the kids were asleep, which I loved. Very impressed with her.
---
My kids had such a great time. Courtney called me the day of the sit and asked permission for nail polish with the girls. My husband and I ended up coming back to our hotel room early and the girls begged us to leave again so Courtney could stay the entire time she was supposed to stay. When you ask my kids what their favorite part of Disneyland was Courtney is always in the top five "attractions". My girls even wanted to ask Courtney to spend the night!
---
The convenience of finding a reliable and trustworthy sitter at the last minute.
---
Very easy to organize. Martha herself was a wonderful sitter and arrived early for a very early 5am start.
---
Christa was amazing! Harrison loved her and I immediately felt comfortable leaving him in her care. Christa/Destination Sitters allowed us to enjoy a day in NAPA while Harrison had a great time at the park. Thanks again!
---
Great service. Michelle was just terrific. She made our vacation that much better.
---
Our sitter was awesome! We have had the same sitter twice when visiting the San Diego area. Ali was professional, competent, and the kids had a great time! She brought many games and was very attentive. We will definitely use Destination Sitters in the future.
---
The convenience of booking and paying with a credit card (I don't like carrying a lot of cash on vacation), the sitter did a great job with our son and he had a wonderful time and was talking about the fun he had for days.
---
We thought Heather was very friendly, trustworthy and responsible. Our son said she she was the "best babysitter ever!"
---
Brisa was fantastic! We were coming in for a Run Disney Race at Disneyland and she went above and beyond to make sure she was there in time for us to make it to the race. It was also great to know that the kids were in good hands while we were out doing the races. If we come back to the Anaheim area again, we will be calling and asking for Brisa again!
---
I appreciate the professionalism and being able to contact the main office and speak to someone in person at any time. The sitter, Maria, was just incredible. Not only did she show up a little earlier and immediately started caring for the kids (which helped me get ready for my outing), but she completed all my requests better than I expected; she took kiddos outside to the beach and then to nearby park to play. She fed them, gave them baths, etc. best part was that she also responded to my texts and that gave me incredible peace of mind. It was a great experience. We'll be back.
---
I wanted to reach out with a quick note to let you know how great our sitter, Megan was. We had the pleasure of having her sit for us two nights while we were on a getaway from the Scottsdale heat in Hermosa/Manhattan Beach last weekend. This was the first time we had used your service. As a new mom (our son Ty is 5-months-old), it's a little unnerving leaving your child with a stranger--especially while away from home. Megan couldn't have made us more comfortable. She endured my million questions (I'm a lawyer, so I ask a lot), communicated with us regularly while we were out, and was just a sweet person. In short, everything that we could have hoped for. After a successful first night, we had her back again to sit for us and another couple traveling with us after I assured the other mom (who is a physician and also getting used to leaving her 10-month old with sitters), of our positive experience. Megan handled all with ease. I couldn't have been more impressed--or relieved! I know Megan has other aspirations in Hollywood, and we wish her all the best, but in the meantime, you've certainly found a gem in her and as a representative of your service.
---
My husband and I want to share our positive feedback regarding Destination Sitter and the experience we had with our sitter Emily Purdy. We came to San Diego this past weekend for a wedding. We are from Boston and did not know anyone to watch our 2-year-old Charlotte, as everyone we knew was already using their own nannies and the individuals they knew were away for the holiday weekend. It was a bit nerve racking taking a risk to leave her for a lengthy period of time with a new person, but I felt confident after talking with you on the phone during the screening process. The day would be a long day as the sit started in the afternoon and went into the evening for the wedding. We had Emily come 30 minutes prior to us leaving so that our daughter Charlotte would have some time to get a bit acclimated and see me with Emily. When Emily arrived, she had a smiling face, genuinely caring energy, and professional appearance. She even brought a bag of age-appropriate toys to compliment ours. Charlotte took right to her right away, which was so reassuring. Not only was Emily great with Charlotte but, per our request, she provided updates to us to let us know how she ate, how she transitioned to bed, etc. It was a wonderful night for us because we felt Charlotte was safe and being cared for by a kind and attentive - which enabled us to relax and enjoying catching up with old friends. The next day at the brunch, I recommended your company to all of the girls that live in that area and to those who traveled down from LA and Orange County. Thank you again. We will certainly use your team the next time we travel to California.
---
I just wanted to thank you for such a wonderful experience. I was so nervous about leaving my boys and your sitter was fantastic! Both days I returned everyone was smiling! Please let the sitter, Katherine know how very much I appreciated her! I'm leaving a recommendation for your company on the DIS boards online. When I return to Disneyland, I will be sure to use your services again.
---
I want to thank you for the chance to have an adult evening out on our trip. Rebecca was wonderful! A lot of people can be overwhelmed by our triplet boys- but she seemed comfortable right away. And our boys were at ease with her immediately as well. They all had a good night! You are lucky to have Rebecca. Please give her our kindest regards.
---
I had an amazing experience with Destination Sitters! This was the first time I ever had to use a sitter service ever and we happened to even be on vacation! We were going to a fancy dinner Friday night and taking kids wasn't an option. Jess A. was our sitter and she was amazing. She was warm, kind, and I felt very comfortable leaving my 3 kids all under 5 with her (5yr old girl, 3yr old girl, 11mo boy). She brought a bag of goodies for my kids to play with which was awesome since we didn't have much in the hotel villa to play with. The best part of the service was that Jess called to introduce herself before she arrived, on time of course with in the cutest uniform, texted me a couple of updates while we were out, and even left a page of notes about how the night went with everything they did on it! I would definitely use Destination Sitters again and would recommend it to any one with kids who need a night out and family or their normal sitter isn't available.
---
I had an amazing experience with Destination Sitters! This was the first time I ever had to use a sitter service ever and we happened to even be on vacation! We were going to a fancy dinner Friday night and taking kids wasn't an option. Jess A. was our sitter and she was amazing. She was warm, kind, and I felt very comfortable leaving my 3 kids all under 5 with her (5yr old girl, 3yr old girl, 11mo boy). She brought a bag of goodies for my kids to play with which was awesome since we didn't have much in the hotel villa to play with. The best part of the service was that Jess called to introduce herself before she arrived, on time of course with in the cutest uniform, texted me a couple of updates while we were out, and even left a page of notes about how the night went with everything they did on it! I would definitely use Destination Sitters again and would recommend it to any one with kids who need a night out and family or their normal sitter isn't available.
---
Love the ease of making the reservation. Simple, straight-forward price where it is only an hourly fee. No extra or "hidden" additional costs. Greatly appreciate Yvonne making the reservation with the same sitter (Lauren) for the day where Lauren came in the morning for 4 hours then return to the hotel in the evening for another 4 hours. This really helped my 2year old adjust easily with Lauren. Just wanted to add that Lauren Crites is fantastic! My 2-year old can have stranger anxiety where if I'm not there, she would not want to stay with a sitter. Let me just say, my daughter immediately adjusted with Lauren. There were no tears. I was able to easily leave her in the hands of Lauren without any worry. Lauren is very calm, flexible, easy-going, extremely attentive to my 2 year-old and would even interact/play with my 5year old (he didn't feel left out) while at Camp Pelican. Thank you for making our visit enjoyable. Now I have a reason to return to the area again!
---
I loved the initial customer service. Alex made sure to find the right sitter for our six-month-old twins. Maria was excellent. Our babies were fed, changed, and completely asleep when we returned. She also updated us with texts.
---
Libbie was absolutely amazing with my son. He had such a great time, and I felt so comfortable leaving him with her.
---
Extremely friendly and efficient service through the booking process. Gabby was great - my daughter had a great time with her and was great to have peace of mind while travelling in another country. Thank you :)
---
I just left this review on Yelp and thought I'd share with you: Our family went on a work/family trip to Anaheim. I spent my days with our two daughters (ages 9 & 7) while my husband was at his conference. At night, the husband and I had many events to attend. We hired Destination Sitters on a recommendation from a co-worker. We were assigned Kathy N. as our sitter and could not have received a better sitter for our girls! She has a nurturing personality, along with an education background. She kept our girls thoroughly entertained by bringing her own games to play with them, her swimsuit to hang out at the pool, and her genuine attitude of caring about children. Never once did we have a doubt the girls were well taken care of, as all they could talk about the next day was how much fun they had with Kathy. If you're traveling and need a sitter, put your mind at ease and go with Destination Sitters!
---
Give Parents Peace of Mind®
;
Professional
First Aid Certified
CPR Certified
Background & Reference Checked
Drug Tested
We know (also from personal experience) how hard it is to leave your children with a childcare provider, so we've made sure to give parents peace of mind
®
with Destination Sitters' standards!
Entertainment
Sitters bring a bag of toys, games, and books for the children's entertainment.
Background Checked
Every sitter is background checked.
Reference Checked
All sitters are interviewed and reference checked—both personal and professional.
Drug Tested
Drug testing is part of our prescreening process.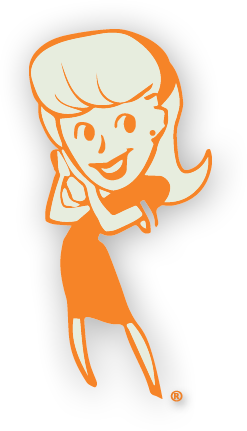 First Aid Certified
Baby sitters we refer have all provided First Aid Certificates.
CPR Certified
All babysitters provide CPR Certificates.
Multilingual *
Upon request, we can refer sitters who can care for families of children who speak other languages.
Special Needs *
We can also refer sitters who can care for children with special needs.
* Please let us know of any special considerations for your child at the time of booking.
Things To Do in

Chicago, IL
Wrigley Field
Take me out to the ballpark
If you're a fan of baseball, Wrigley Field in Chicago is a must-visit destination. Located in the heart of the city's Lakeview neighborhood, this iconic ballpark has been the home of the Chicago Cubs since 1916. From the ivy-covered walls to the hand-turned scoreboard, Wrigley Field offers a truly unique and historic baseball experience. Whether you're catching a game or taking a tour of the stadium, you'll feel the energy and excitement that comes with being in one of America's most beloved sports venues. And with plenty of great restaurants and bars in the surrounding area, you can make a whole day out of your visit to Wrigleyville. Great day with or without the little one call us if you need a babysitter for adult day out.
Millennium Park
Elevate your experience
Located in downtown Chicago, Millennium Park is a destination for anyone exploring the city. Home to the iconic "Bean" sculpture, officially called Cloud Gate, the park offers a wide range of attractions and activities for visitors of all ages. From outdoor concerts and art installations to gardens and ice skating in the winter, there's always something happening in this vibrant urban oasis. Be sure to check out the Crown Fountain, a unique interactive sculpture that spouts water from the mouths of larger-than-life faces or take a stroll through the Lurie Garden to enjoy a peaceful respite from the hustle and bustle of the city. Whether you're looking for art, culture, or simply a place to relax and people-watch, Millennium Park is the perfect destination for your next Chicago adventure. If you are planning on any one of these outings our professional babysitting service will get you on your way. We give parents peace of mind ® to go out and enjoy adult time.
Magnificent Mile
Luxury at your fingertips
If you're a fan of shopping, dining, and entertainment, the Magnificent Mile in Chicago is the place to be. This iconic stretch of Michigan Avenue is home to some of the city's most popular landmarks, including the John Hancock Center and the Tribune Tower, as well as a wide range of high-end stores, luxury boutiques, and world-class restaurants. From designer fashion to gourmet food, the Magnificent Mile has something for everyone. Be sure to take a stroll down the street to admire the stunning architecture and bustling energy of the area, or take a break at one of the many outdoor cafes and watch the world go by. Whether you're looking for a shopping spree or simply a fun day out, the Magnificent Mile is an essential destination for any Chicago visitor. We can provide a full-time or part-time babysitter, which will allow you the luxury of uninterrupted hours for shopping.
Chicago Riverwalk
Enjoy a day on the water
If you're looking for a unique way to experience the city of Chicago, a visit to the Chicago Riverwalk is a must. This 1.25-mile pedestrian walkway stretches along the south bank of the Chicago River and offers stunning views of the city's iconic architecture. From riverboat tours and kayaking to outdoor dining and live music, there's always something happening on the Riverwalk. Be sure to check out the various art installations and sculptures, or simply take a stroll and enjoy the serene beauty of the river. And with a wide range of restaurants and bars lining the walkway, you can indulge in some of the city's best food and drink while taking in the sights and sounds of this vibrant urban oasis. Whether you're a history buff, an art lover, or simply looking for a fun day out, the Chicago Riverwalk is the perfect destination for your next Windy City adventure. Hire a nanny and let us entertain them while you are out and about.
Hotel Babysitting Service
Professional fully screened childcare
Let us help you get some time off! Our professional childcare providers are here to ensure your little ones are safe, always engaged, and well cared for! We come to your destination, whether at it's your hotel, vacation rental, or Airbnb!