We at Destination Sitters work with the Greater Los Angeles hotel concierges to refer fully screened and trusted Los Angeles babysitters, nannies, and childcare to make sure the children of families visiting Southern California are safe and well cared for!
While you are out, the children will be cared for by our professional childcare provider. The sitters whom we refer come prepared with age appropriate toys, games, books, and activities. This ensures that your kids have as great time as you do! The babysitters arrive in a Destination Sitters' polo shirt, photo ID Tag and their bag of toys.
Whether you need babysitting at a hotel, vacation rental, or at an Airbnb, we are here to help with your travel needs - The babysitters come to you!
The babysitters on our referral list have all been screened before they are ever allowed to babysit. They have had First Aid and CPR certification or training, background checks, reference checks, undergone drug screening, and have been interviewed by Destination Sitters. Most of all, our Los Angeles babysitters and childcare providers are fun, adaptable, and simply love children, especially since most are in school for various childcare positions or are teachers. Rest assured that your little one won't have a hard time being away from their parents. Book a vacation nanny with us; while you explore the place, they will look after your child. They can also come along as a "mother's helper" for an extra pair of hands when you visit the more children friendly spots, like Universal Studios, Disneyland, the Long Beach Aquarium, the Santa Monica Pier, or the beach. We are here when you are searching for babysitting help in Los Angeles. From babies to toddlers to younger children, We Give Parents Peace of Mind® during their visit to the greater Los Angeles area.
Babysitting Services in

Los Angeles County, CA
Professional
First Aid Certified
CPR Certified
Background & Reference Checked
Drug Tested
Special Needs
We work with families of children with special needs
Multilingual
We have sitters who speak multiple languages
Babysitting Rates in

Los Angeles County, CA
;
Book a Sitter Contact Us More Locations
All sits will be charged at least a four-hour minimum.
Your location may have additional fees, such as parking fees.
Babysitters may be paid with credit card.
In order to cancel a sit reservation, you must speak to a live person.
Please read our Cancellation Policy.
Number of Children
Price per Hour
More than 4 children? - Call us at (888) SIT-KIDZ.
Between midnight and 8am:
+$10 per hour
In excess of 8 total hours:
+$10 per hour
Time & Half Rate:
Easter Day, Memorial Day, Mother's Day, Father's Day, 4th of July, and Labor Day
Double Rate:
Thanksgiving, Christmas Eve, Christmas Day, New Year's Eve, New Year's Day to Jan. 2 until 6 a.m.
* All holiday sit reservations must be cancelled at least 48 hours in advance.
Major Credit Cards Accepted:

Babysitting Service

Locations
Arizona

California

Florida

Georgia

Hawaii
New Locations Coming Soon
Colorado

Denver

District of Columbia

Washington
Things To Do in

Los Angeles County, CA
Let's us find a nanny for you and take a Studio Tours
On the lot
If you want a classic Hollywood tour, Paramount Pictures offers cart tours of its historic and active backlot sets and prop warehouse. It is the longest operating studio in Hollywood. The studio does not allow children under 10 and children over 10 must be accompanied by an adult. So, mom and dad call us, and we will find a nanny for you for your childcare needs.
We have Full time and part time babysitter so you can shop Rodeo Drive!
Fashion Icons
If you want to shop till you drop, a walk among the world's most exclusive luxury fashion shops, outdoor cafes, and fine ding restaurants might be in order. We can provide a full time or part time babysitter which will allow you the luxury of uninterrupted hours for shopping.
Getty Museum - leave the children to us, hire a nanny
Enjoy a day away
The Getty is known for its architecture, art, gardens, and spectacular views of Los Angeles. It is said that it has something for everyone; well, maybe not everyone—leave the children to us. Hire a nanny and let us entertain them while you are out and about.
Malibu
Hip to be cool
California's beach town with magical status, long strands of beaches, perfect waves and unforgettable sunsets is home to Hollywood celebrities, top athletes, and people in the entertainment industry. They all call this 21 mile (really 27 mile) stretch of Pacific Coast Highway home. If you are interested in catching some waves, dining at Nobu, or checking out one many of the state parks beaches for a date day trip or date night, we can provide fully screened and trusted Los Angeles babysitters for your travel needs.
Hotel Babysitting Service
Professional fully screened childcare
Let us help you get some time off! Our professional childcare providers are here to ensure your little ones are safe, always engaged, and well cared for! We come to your destination, whether at it's your hotel, vacation rental, or Airbnb!
Give Parents Peace of Mind®
;
We know (also from personal experience) how hard it is to leave your children with a childcare provider, so we've made sure to give parents peace of mind
®

with Destination Sitters' standards!
Entertainment
Our sitters bring a bag of toys, games, and books for the children's entertainment.
Background Checked
Every sitter is background checked.
Reference Checked
All of our sitters are interviewed and reference checked personal and professional.
Drug Tested
Drug testing is part of our prescreening process.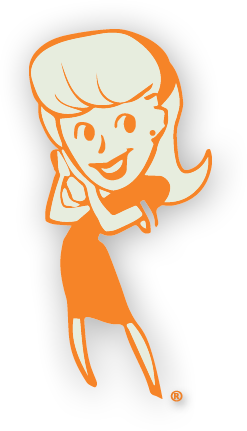 First Aid Certified
Our baby sitters are all First Aid Certified.
CPR Certified
All of our babysitters are CPR Certified.
Multilingual *
Upon request, we have sitters who can care for families of children who speak other languages.
Special Needs *
We have sitters who can care for children with special needs.
* Please let us know of any special considerations for your child at the time of booking.