Ice Cream in a Bag Activity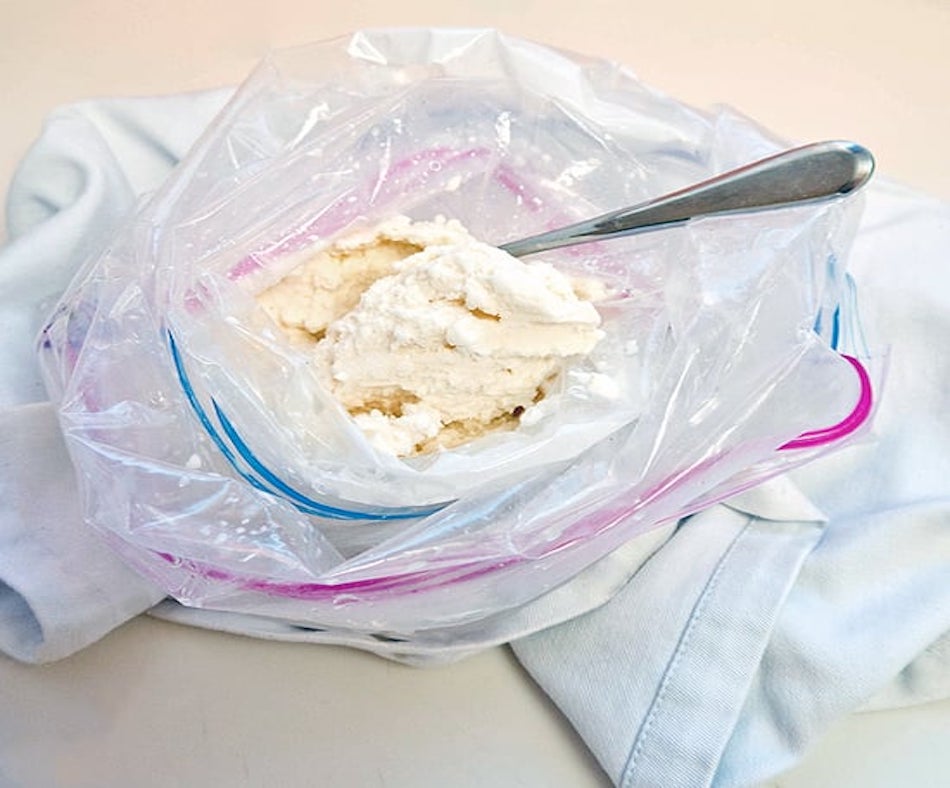 Ingredients:
1 Sandwich Bag
1 Gallon Ziploc Bag
1 Teaspoon Sugar
½ Cup of Milk
¼ teaspoon Vanilla
2 Tablespoons Rock Salt
Directions:
In sandwich bag put milk, sugar, and vanilla – zip sandwich bag closed.
Take the gallon Ziploc bag: fill the bag ¾ full with ice, sprinkle in rock salt and then place the sealed sandwich in with ice and salt.
Zip gallon bag closed.
Give gallon bag to children to shake, roll and lightly toss filled bags over and over until frozen (about 20 mins).
Open and eat, Yummy!!!
Other suggest other fun treats to do with your children.
How to make Dairy-free Ice Cream in a bag by Premeditated Leftovers
and
Allergy Free Ice Cream by Eating With Food Allergies
Related links: Bookmark Crafts
Share This Article!