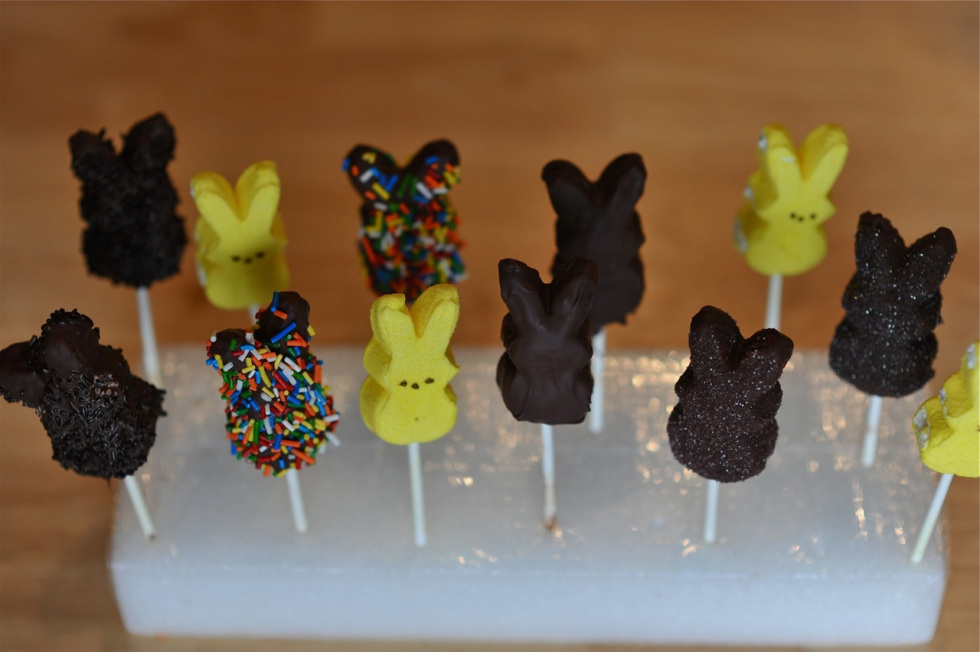 Great way to play and entertain your child teaching them a fun activity by making chocolate-covered peeps.
Ingredients:
10 Marshmallow bunnies
10 Candy sticks
½ cup chocolate chips
Candy sprinkles (optional)
Instructions:
Insert candy sticks into the bottom of each bunny. Set aside on a tray. Melt chocolate chips in a glass bowl in the microwave until they are melted – about 30 seconds. Stir until chocolate is smooth.
Dip each bunny into melted chocolate make sure all sides get coated with chocolate.
Place on wax paper to dry.
Option:
you can dip them in sprinkles or other candies topping to be creative and colorful. Also, you can place in the freezer and serve them hard for a frozen treat!
We have other fun holiday activities: Valentine's Day Popcorn
Fun tips and recipes: Easter and Colored Eggs, Easter Chocolate Hot Cross Buns, Nachos Easy to Make
Share This Article!