Star and Stripes Vanilla Cookie Recipe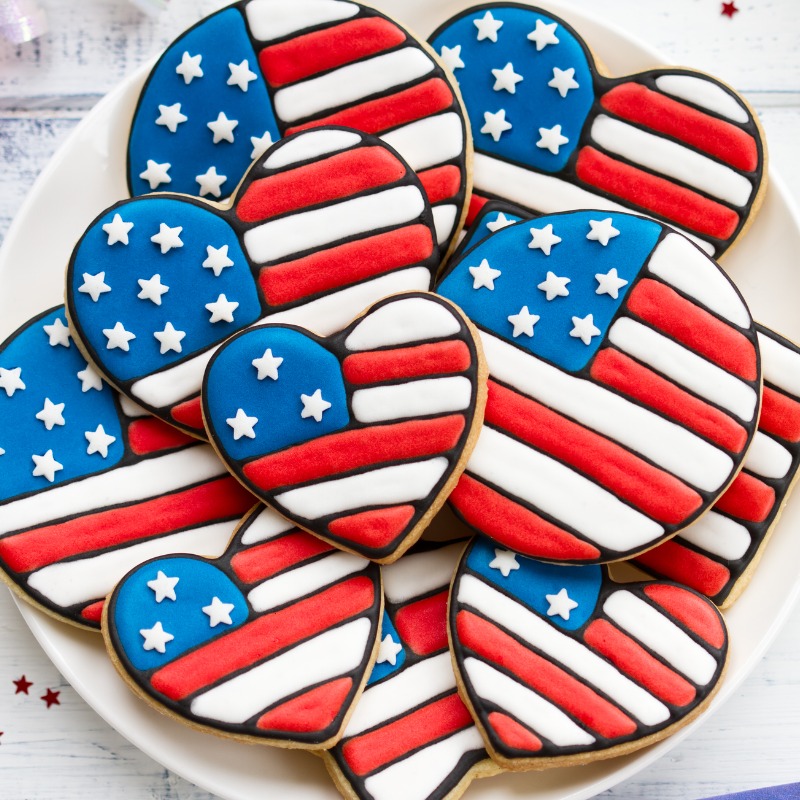 1 package of vanilla sandwich crème cookies
8 oz vanilla-flavored candy coating, cut up
2 tablespoons shortening
Red and blue sprinkles
Lollipop or popsicle sticks
In small heavy saucepan, melt candy coating and shortening over low heat, stirring constantly until smooth. Remove from heat. Stir in desired food coloring.
Dip cookies, one at a time, in melted candy coating, allowing excess to drip off. Place on piece of wax paper.
Sprinkle generously with red and blue sprinkles. Let stand at least 15 minutes or until candy-coating sets up.
Remove cookies from wax paper, and gently push a lollipop stick into the cookie.
Share This Article!