Destination Sitters' School Snack Ideas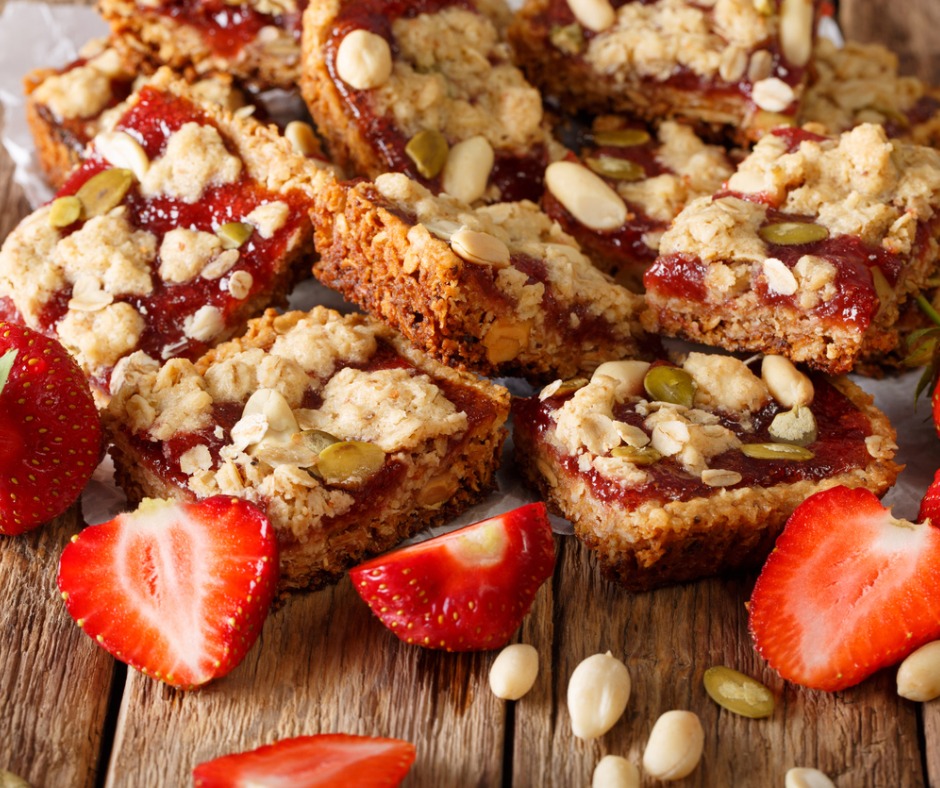 School Snack Ideas:
We have compiled a few novel and exciting lunch ideas to make school lunches ideas a little less grueling. If your kids are sick of the peanut-butter jelly sandwiches and snacks, read on for few of our favorite lunchbox recipes for the school year.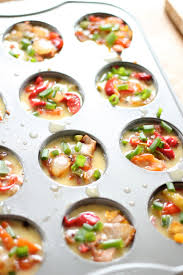 Mini vegetable and bacon frittatas
Prep time: 15 minutes
Ingredients:
6 eggs, beaten
1 cup egg whites
2 red peppers
1 green pepper
1 onion
1 tsp salt
4 tbsp olive oil
3 garlic cloves
3-4 green onions
6 slices Canadian bacon
Some shredded cheese
Oven temp: 350˚F
Cook time: about 30 minutes
We used peppers and onions for these frittatas, but you can use anything that your kids may enjoy in their lunchbox. Chop the peppers, onions, garlic cloves, and bacon. Preheat the oven and spray a muffin-baking pan with cooking spray. In a saucepan over medium heat, fry the oil and veggies for 3-5 minutes, and then add garlic and bacon. Cook for another 2 or 3 minutes. In a bowl, mix the eggs and egg whites. Split the veggie mix into the muffin tins and top each one with 3 or 4 tablespoons of egg mixture. Sprinkle each frittata with the onions and cheese and bake for 15-20 minutes. Let cool 5 minutes before serving.
Strawberry Oatmeal Bars
Prep time: 5 minutes
Ingredients:
1 ¼ cups all purpose flour
1 ¼ cups quick-cooking oats
½ cups sugar
½ tsp baking powder
¼ tsp salt
¾ cup butter, melted
2 tsp vanilla extract
1 cup strawberry preserves
½ cup flaked coconut
Oven temp: 350˚F
Cook time: 25-30 minutes
Combine flour, oats, sugar, baking powder, and salt in a bowl. Add butter and vanilla and stir until crumbly. Set aside 1 cup of the mix. Press remaining mix into an ungreased 13-inch by 9-inch baking pan. Spread preserves on top of the crust and add in the coconut and remaining crumb mix. Spread preserves on this layer as well. Bake at 350˚F for 25 to 30 minutes or until lightly browned. Cool before serving. This will make around 3-dozen bars and are perfect for school lunches.
Although somewhat complicated and sweet, this is one of my favorite fall recipes –
After School Treat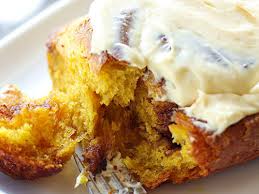 Pumpkin cinnamon rolls with orange cream cheese
Prep time: About 4 hours (including ~3hrs for dough to rise)
Dough:
2 tbsp active dry yeast
½ cup milk, warmed
4 cups all purpose flour
1/3 cup light brown sugar
1 tsp ground cinnamon
¼ tsp ground ginger
¼ tsp ground allspice
1 tbsp salt
4 tbsp unsalted butter, softened
3 eggs
1 cup pumpkin puree
½ cup cream cheese
Filling:
1 cup light brown sugar
½ cup unsalted butter
2 tbsp ground cinnamon
½ tsp orange zest
Icing:
½ cup cream cheese
1 cup confectioner's sugar, sifted
3 tbsp orange juice
For the dough, mix the yeast and milk and let sit until foamy, which will be about 5 minutes. Combine flour, sugar, spices, and salt in a mixer bowl with a dough hook. To this mixture, add in eggs, pumpkin puree, and yeast mixture. Mix, add butter, and then mix until combined. Knead the dough for a few minutes until smooth, elastic, and sticky. Transfer the dough to an oiled bowl, cover with plastic wrap, and let it rise until doubled in volume (this will take around an hour and a half at warm room temperature). Begin making the frosting: brown the butter in a skillet until golden and tasty. Let it cool slightly and combine with brown sugar, cinnamon, and orange zest. Butter or oil 2 8- or 9-inch baking pans. When it has risen, transfer it to the well-floured surface and press the dough into a 12-inch square. Carefully spread the cream cheese on top of the dough. Fold the dough into thirds and roll it into a 16- by 20-inch rectangle with the long side facing you. Dust off any excess flour with a pastry brush and sprinkle the filling evenly on the top. Gently roll the dough into a log, beginning at the bottom, and cut the log into 1-inch slices. Place these into the prepared pans, cover, and let rise until doubled in size (again, this will be around an hour and a half). Preheat the oven to 350˚ and bake the rolls until lightly golden (this should be 20-25 minutes). At this point, begin preparing the icing – whisk the cream cheese, confectioner's sugar, orange juice, and a tiny pinch of salt until smooth. Let the rolls cool for 5 minutes before glazing.
Adding healthy food with bright colors, like carrots, celery, strawberries, and blueberries, or cutting sandwiches in fun shapes like hearts and stars are other ways to make school lunches extra fun.
related article: Back to Scholl tips for Parents
Share This Article!