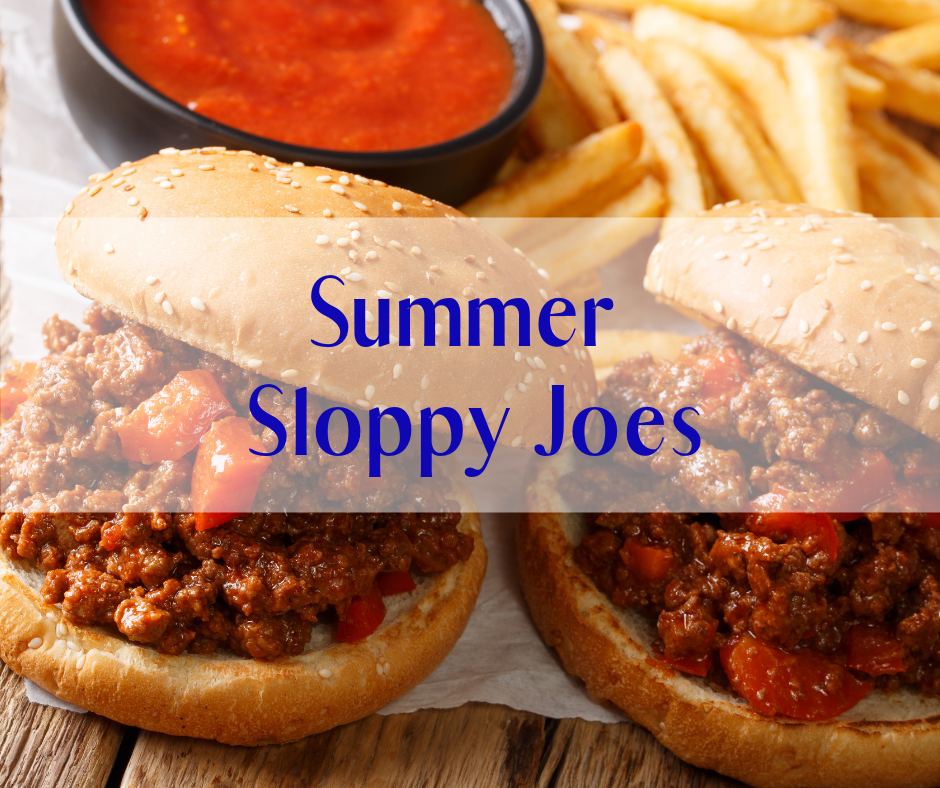 Easy Summer Sloppy Joe's Recipe
Prep time: 10 minutes Cook time: 5 minutes
Makes: 4 sandwiches
Easy and fun recipe to do with your children.
Ingredients:
1lb of extra lean ground beef, turkey, or vegetarian substitute
½ cup onion, finely diced
½ cup red or yellow bell pepper, finely diced
½ cup ketchup
1 tbsp. mustard
1 tbsp. Worcestershire sauce
1 tbsp. brown sugar
Whole grain hamburger buns
FIXINGS
½ cup grated reduced -fat cheddar cheese
½ cup tomatoes, diced
1 cup shredded lettuce
Light sour cream or light ranch dressing optional
Instructions:
1: Brown ground beef or vegetarian crumble in a non-stick-frying pan. Add the diced onion and bell pepper.
2: Add ketchup, mustard, Worcestershire sauce, and brown sugar. Cook on medium heat for about 5 minutes.
3: Spoon your "Sloppy Joe mix" on a hamburger bun or taco shell. Then pile on the fixings!
Share This Article!