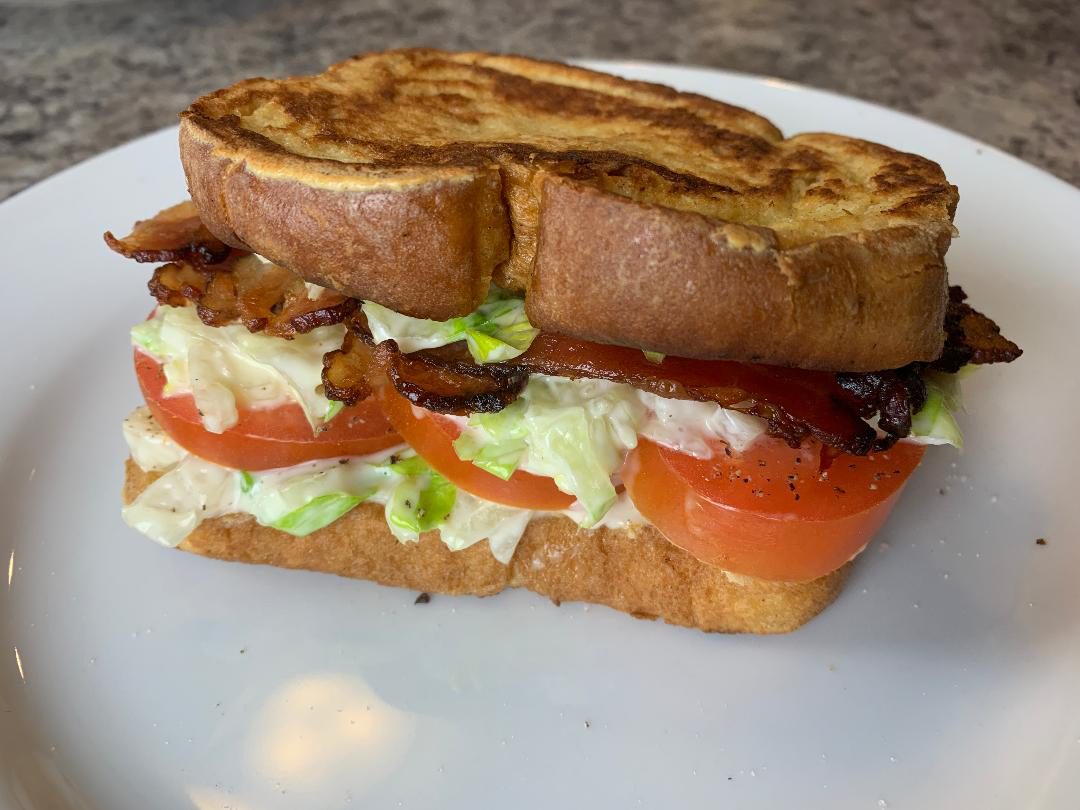 Ingredients
When French Toast meets BLT you get a savory and sweet combination. Two of my favorite things for brunch in this Savory French Toast BLT recipe.
8 slice(s) bacon
4 large eggs, lightly beaten
3/4 cup(s) heavy cream
1/4 cup(s) chopped fresh chives, plus more for serving
Coarse salt
Ground pepper
3 tablespoon(s) unsalted butter
4 slice(s) crusty bread, cut 1-inch thick
4 lettuce leaves (romaine, Boston, or Bibb)
8 slice(s) tomato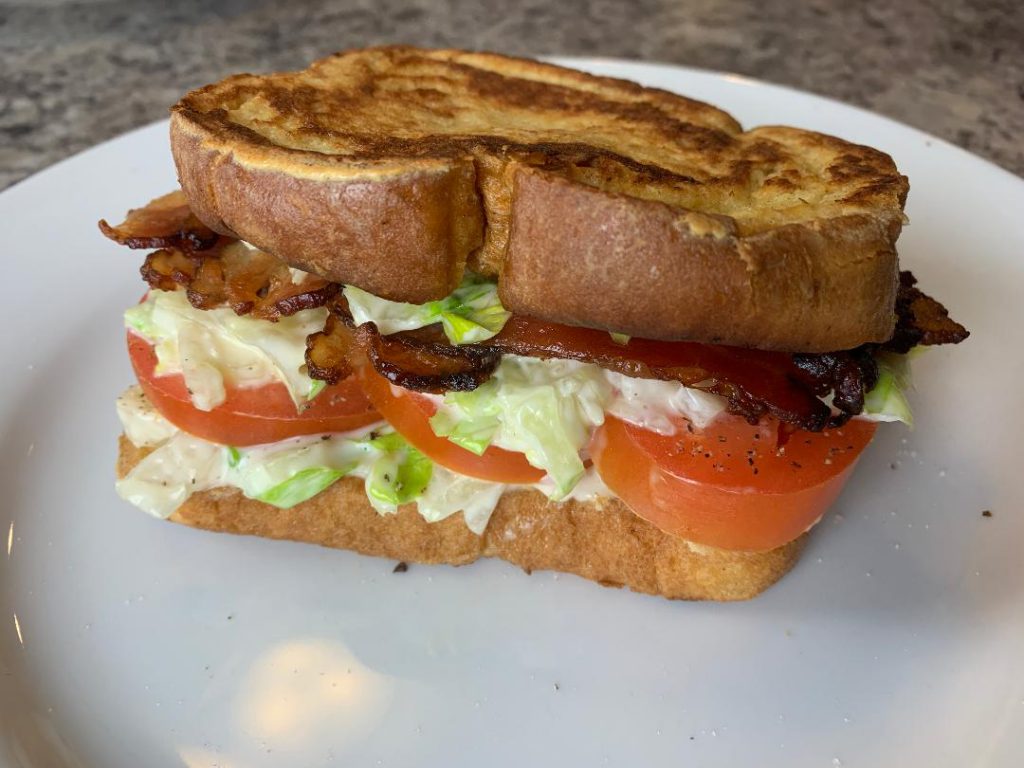 Directions
Preheat oven to 375 degrees F. Place bacon on a rimmed baking sheet; cook until golden and crisp, about 15 minutes, rotating sheet halfway through. Drain on paper towels.
Meanwhile, in a large shallow dish, whisk together eggs, cream, and chives; season with salt and pepper. Lay bread in a single layer in egg mixture and soak 3 minutes on each side. In a large skillet, melt butter over medium. When butter sizzles, add bread and cook until golden and crisp around edges, about 3 minutes per side, flipping once.
To serve, layer lettuce, tomato, and bacon on each slice of French toast and sprinkle with chives.
or try this combination BLT French Toast Sandwich with Egg and Spicy Aioli from the Mercury News and celebrity chef WayLynn Lucas.
and as a stand recipe this Classic French Toast Recipe. Summer Sloppy Joe's
Share This Article!