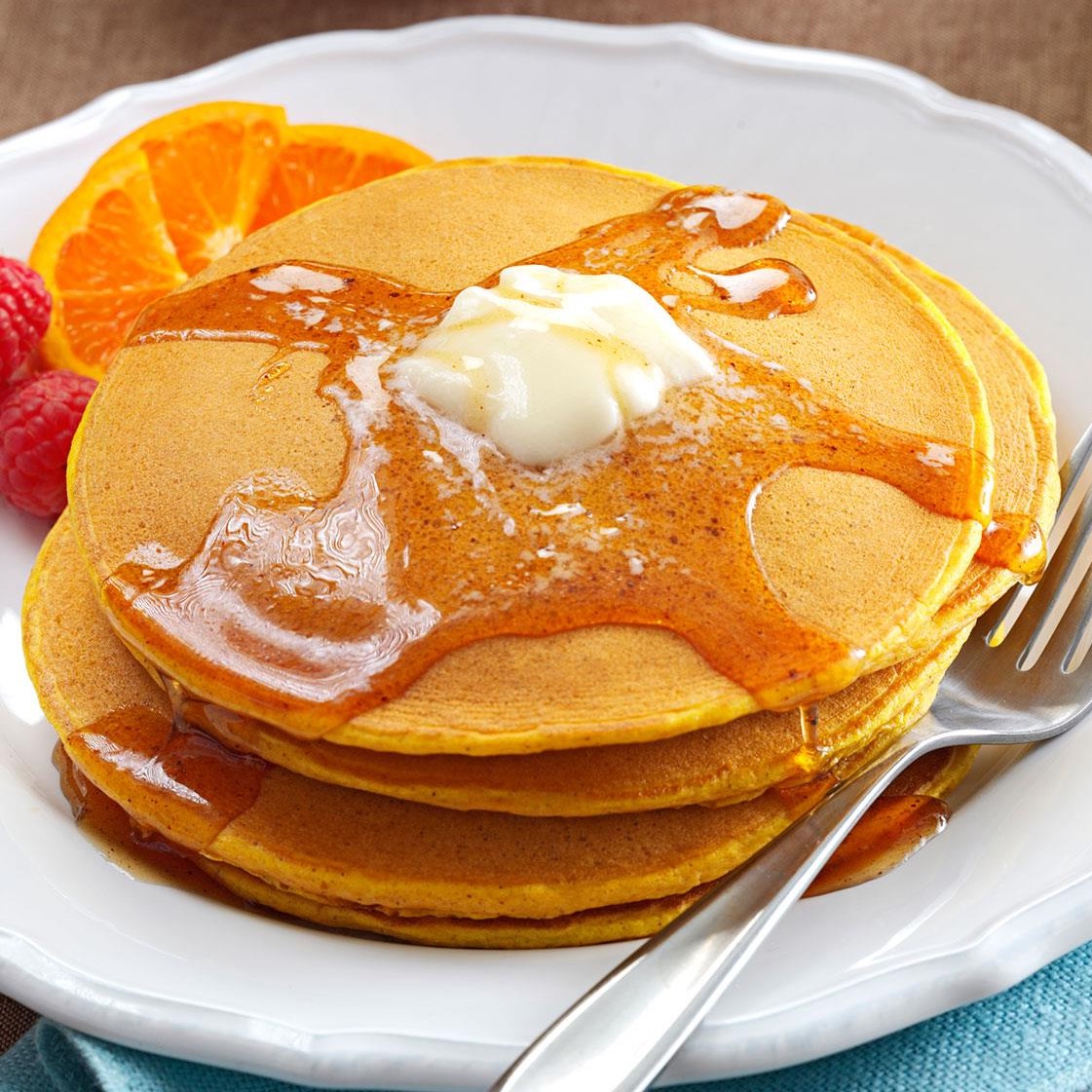 This Pumpkin Pancakes recipe is the perfect Autumn breakfast. Great for cold mornings to warm the tummy!
Yield: 4-6 servings
2 cups baking mix, such as Bisquick
2 large eggs
1-1/4 cups milk
1/2 cup pumpkin puree
2 Tbsp. sugar
1/2 tsp. cinnamon
1/4 tsp. nutmeg
Preparation:
Heat a large frying pan over medium-high heat.
Whisk together all ingredients until well-combined, but do not over mix.
Let rest for 10 minutes.
Ladle quarter-cupfuls of the batter onto the griddle. Cook until the edges of the pancakes start to set and bubbles start to form on the surface of the pancakes.
Flip. Cook another 1-3 minutes until pancakes are golden brown on the other side.
Serve immediately with butter and syrup.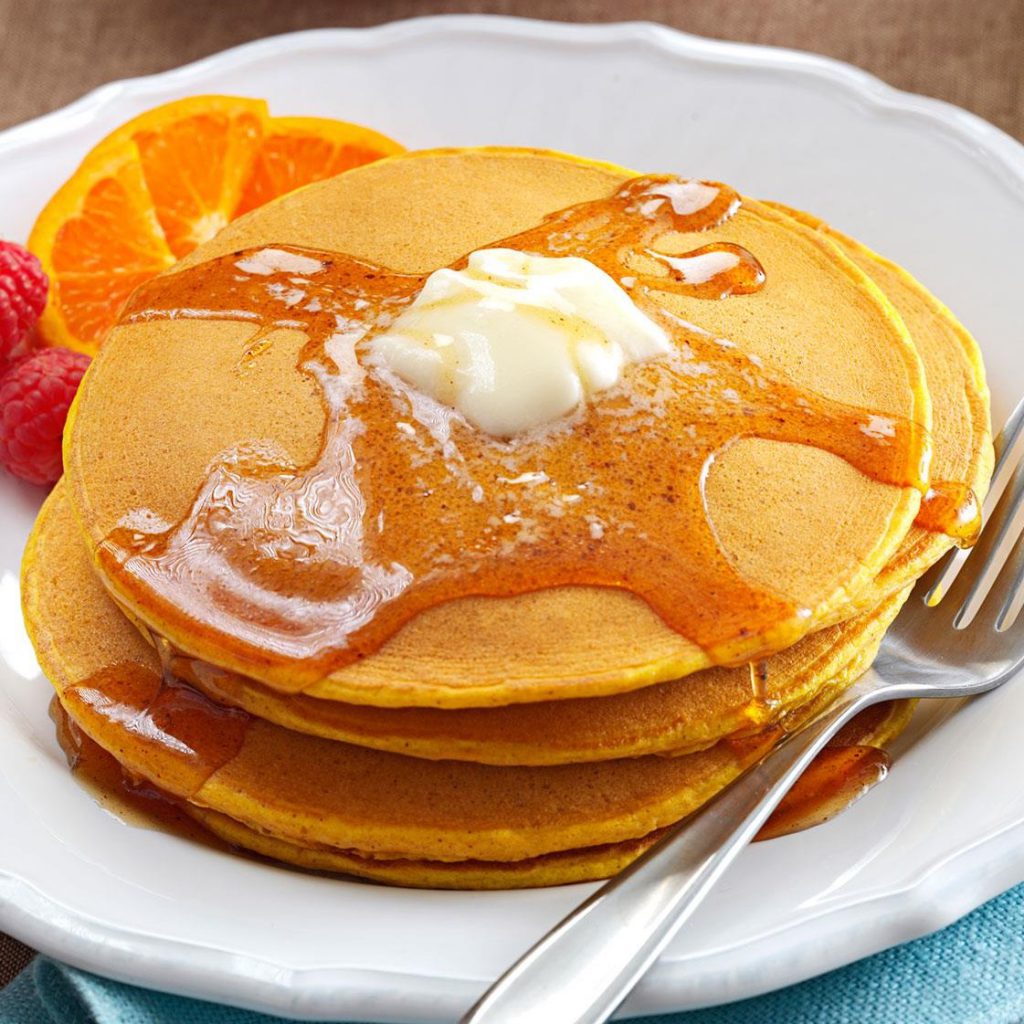 We also have Decorate pancakes!
Related links: Old Fashioned Pumpkin Pie
Share This Article!