Decorative Pancakes Recipe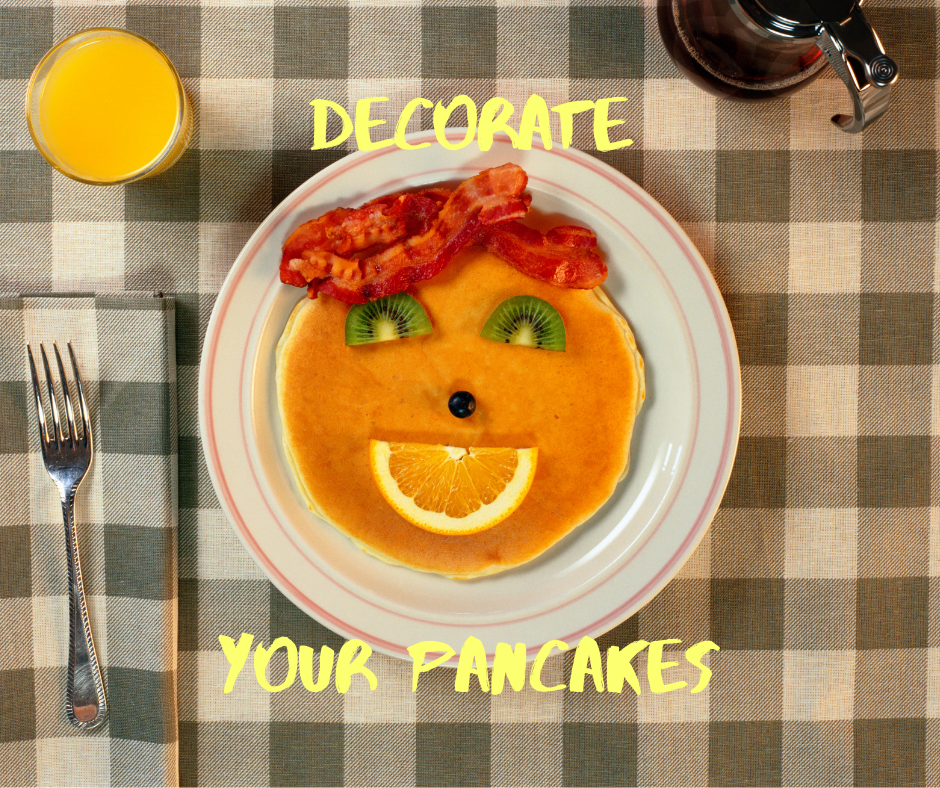 Ingredients
3 cup – flour, whole wheat
2 cup – flour, all-purpose
1 1/4 cup – powdered milk
1/4 cup – sugar
1/8 cup – baking powder
1 tablespoon – salt
Add:
1 cup – water
2 tablespoon – olive oil
1 large – egg
Directions
1. Put the first six ingredients in a big bowl. Mix together with a whisk. You can use all whole wheat if you want, or even try other whole grain flours.
2. Place in an airtight container. You can store this for up to 3 months.
3. Then when you are ready to whip up a delicious batch of pancakes all you do is add 1 1/2 cups of the dry mix, water, olive oil and an egg.
*This will make about 6-8 pancakes (smaller size). If you like thicker pancakes, add up to 1/4 cup more mix to your batter. Note: Some of our favorite things to add to our pancakes are:
Berries
Cinnamon and apple chunks
Finely chopped nuts
Poppy seeds and lemon zest
Chocolate chips
Coconut and bananas
Google images search "Kids Decorative Pancakes" for inspiration!
Share This Article!