Old Fashioned Pumpkin Pie Recipe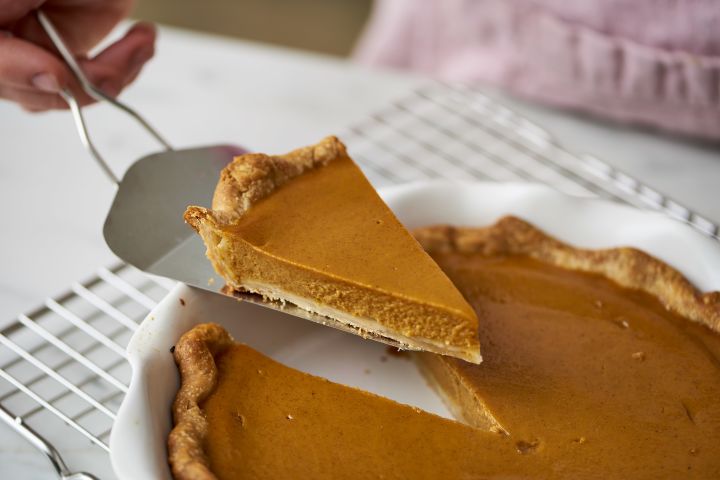 My favorite family Thanksgiving tradition is this Pumpkin pie recipe. This recipe is filled with nostalgia sugar, spice and everything nice!
Pumpkin Pie Recipe – serves 8
Prep time – 15 minutes
Cooking time – 55 minutes
Ingredients
¾ cup granulated sugar
1 tsp ground cinnamon
½ tsp salt
½ tsp ground ginger
¼ tsp ground cloves
2 large eggs
1 can (15 oz.) Libby's 100% Pure Pumpkin (or other pureed pumpkin mix)
1 can (12 fl. oz.) Nestlé Carnation Evaporated Milk (or other evaporated milk)
1 unbaked 9-inch (4 cup volume) deep-dish pie shell
Whipped cream
Instructions
Bake in preheated 425°F oven for 15 minutes.
Mix the sugar, cinnamon, salt, ginger and cloves in a small mixing bowl. Beat eggs in a large bowl. Stir in pumpkin and sugar-spice mixture. Gradually stir in evaporated milk.
Pour into pie shell.
Reduce temperature to 350°F; bake for 40-50 minutes or until knife inserted near center comes out clean.
Cool on wire rack for 2 hours.
Serve immediately or refrigerate.
Top with whipped cream before serving.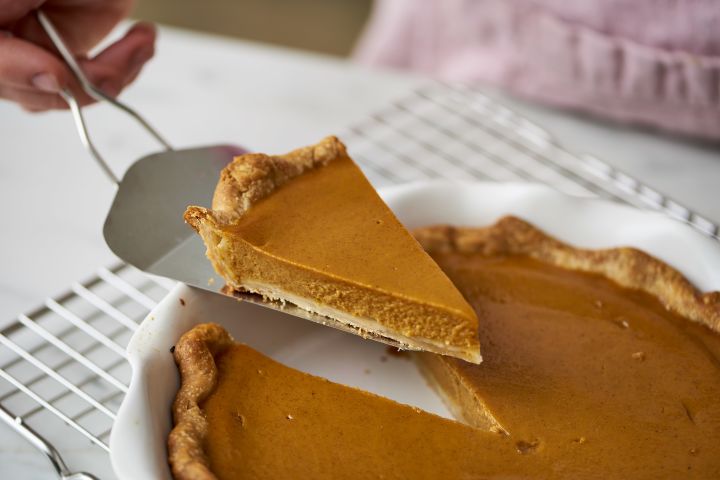 Related links: Pumpkin Pancakes Recipe
Share This Article!