Glazed Doughnut Pancakes!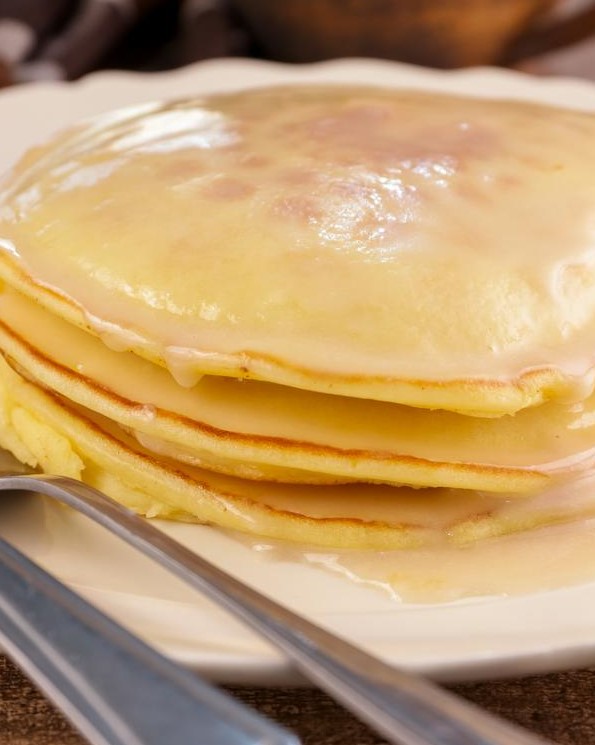 Grab the kids and let them watch you cook! Their eyes will grow bigger with this glazed doughnut pancake recipe! The first time, I eat these pancakes was in a restaurant in Hawaii. Now one of my favorite breakfast recipes!
Ingredients:
1 Cup Pancake Mix
1 Cup White Cake Mix (I used Betty Crocker, it has the most 'doughnutty' taste)
1 1/2 Cup Milk
A Piping bag with a large tip
The Glaze
1 Cup Powdered Sugar
A few drizzles of Milk..until it's thick and creamy!
Directions:
In a medium bowl, mix up the Pancake Mix & the Cake Mix with the milk…set aside.
Fill a piping bag with the Dough-cake/Pan-Nut batter
Slowly pipe circles onto a skillet, leaving a circle in the center, they puff up so make sure your circle leaves room for that, so it won't close up on you!…
Grill them up until they're golden on both sides…
Prepare the glaze simply by stirring in some milk into the powdered sugar..until it's thick! Adjust the ratios as necessary
Now for the BEST part!
Stack and drizzle and Eat!
Tip: you can add bacon crumbs to the top of your glazed doughnut pancakes for an added favor!
Share This Article!