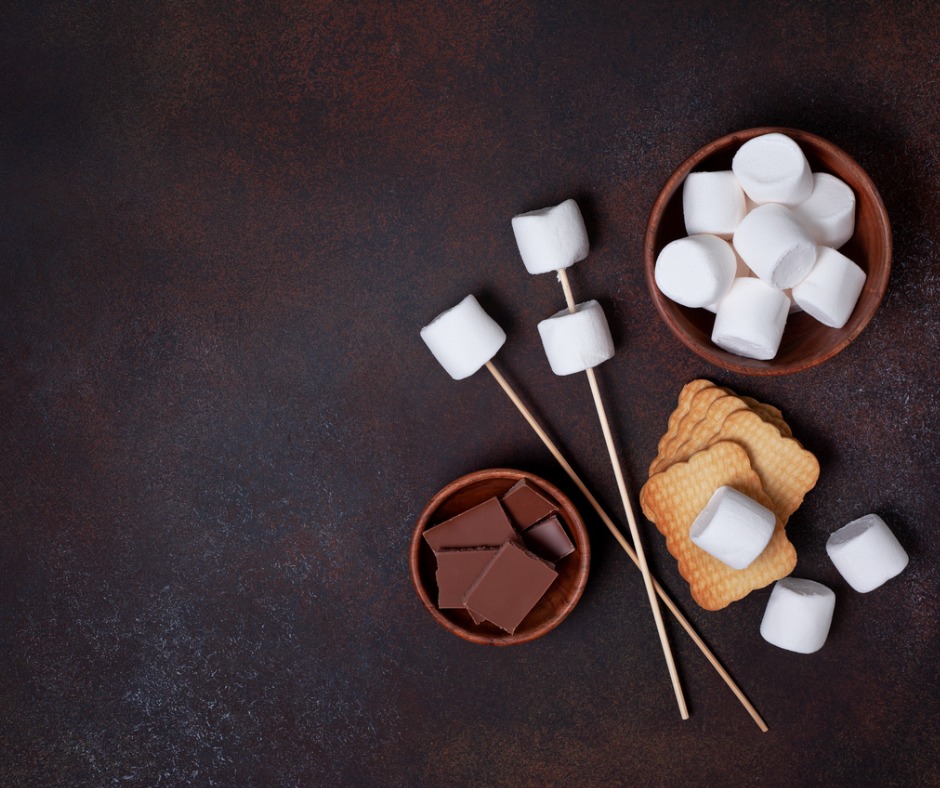 What are summer evening without Smore's – yummy toasted marshmallows with chocolate and two cookies?
We have found a short cut to making Smore's; we use chocolate fudge striped cookies.
Chocolate fudge striped cookies
Marshmallows
Roasting sticks
Fire pit or Microwave to heat them up
You can heat up marshmallows anytime by placing 2 or 3 on a plate in the microwave for 15-20 seconds. Place Marshmallow on stick and turn the sticks around and around, until the marshmallow is toasted to your liking. Carefully remove your toasted marshmallow from the roasting stick and place in between the 2 cookies. Press it between the two cookies and presto quick it melts right in!! Keep a napkin handy!
Related links: Pasta with Tomatoes & Asparagus
Share This Article!