Irish Cream Kid-friendly Recipe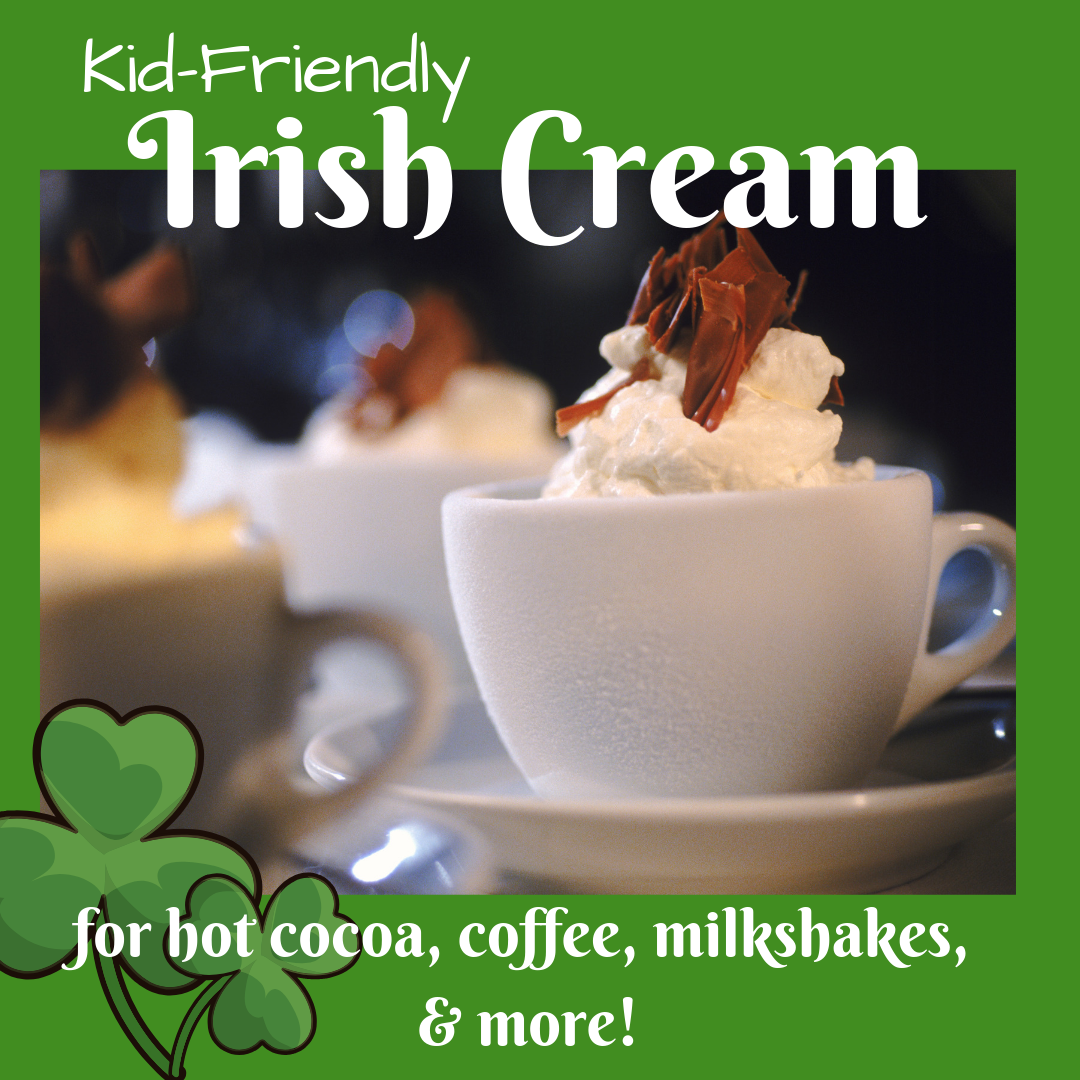 This delicious recipe that is kid friendly and the perfect addition to hot cocoa, milkshakes, and coffee! You can even add it to frosting or icing for cakes, cookies, or brownies. It will quickly become a staple in your fridge!
1 can (12 ounces) sweetened condensed milk (can substitute 1 can evaporated milk + 1/2 cup sugar)
1 cup heavy whipping cream
1/2 cup 2% milk
2 tablespoon sugar
1 tablespoon of cocoa powder
1 tablespoon instant coffee granules (optional), for a very light coffee flavor)
2 teaspoons vanilla extract
1/4 teaspoon almond extract and/or 1/2 tsp of peppermint extract
small pinch of salt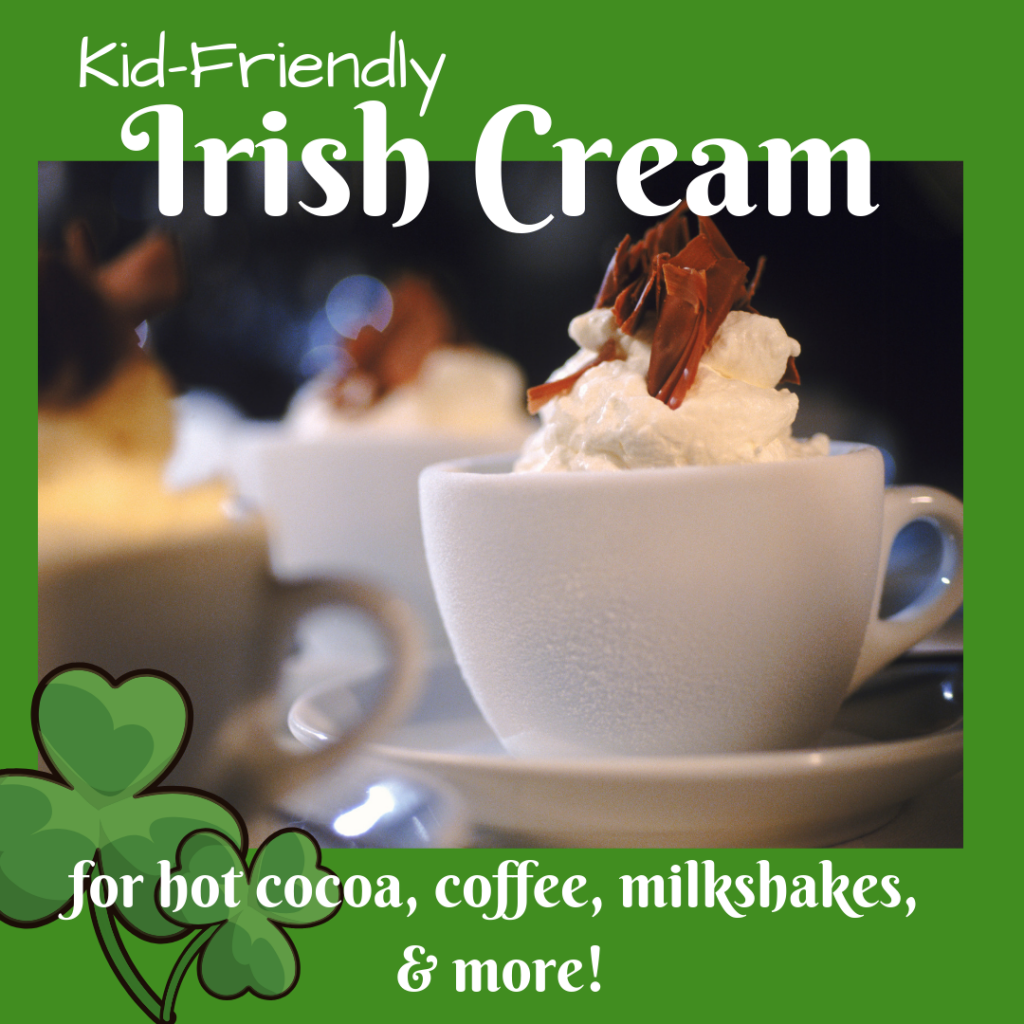 Directions:
Place wet ingredients in a blender and blend together for 5 seconds. Add in dry ingredients. Blend until uniform in color and smooth in texture, about 30 seconds. Pour into a jar or leak-proof container, and store in the fridge.
To serve:
Hot Cocoa: Add 2 ounces of the Irish Creme to hot cocoa (either homemade or instant). Top with whipped cream, marshmallows, & chocolate shavings.
Milkshake: Add 2 ounces of Irish cream, 1/4 c milk, and 3 scoops of ice cream (vanilla or chocolate are traditional favorites) to a blender. Blend until smooth. For thinner milk shakes, add 2 tablespoons of milk at a time, and blend until desired consistency. Top with your favorite toppings, like whipped cream, cookie crumbles, green sprinkles, hot fudge or chocolate syrup.
Coffee: Add 1-2oz to a fresh brewed cup of coffee, and enjoy!
Come up with another great idea for using this delicious Irish Creme? Share it in the comments below!
Hot Chocolate – try all 3 favors
Share This Article!