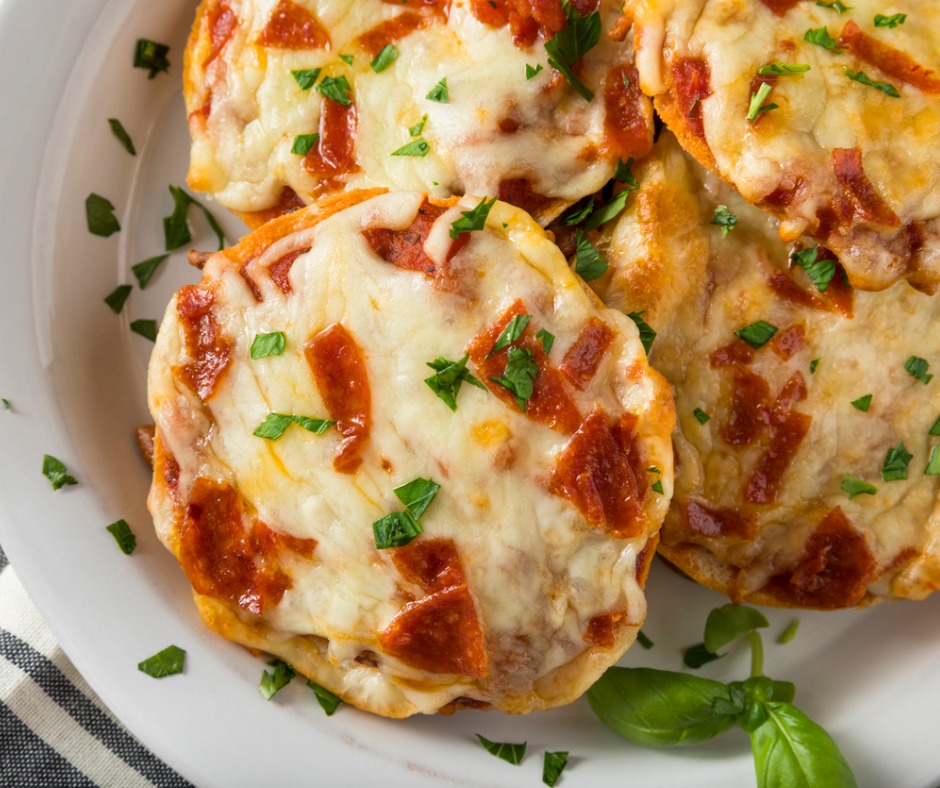 What is better than pizza bagels? Mini pizza bagels! Delicious and incredibly easy to make for lunch or a snack. It's a fun way to have your little chefs involved in the kitchen and make their own (of course with adult supervision)! Have each member of the family top their own individual pizza. You can even prep them ahead of time and freeze them in a zip lock bag so when hunger you can pop them in the oven.
6 mini bagels, split, toasted
1/4 cup pizza sauce
3/4 cup shredded Mozzarella Cheese
Mix and match toppings:
Meat – Pepperoni, chicken, bacon, ham or sausage.
Veggies – Olives, mushrooms, onions, pineapple
Instructions: Heat broiler. Spread cut sides of bagels with sauce, top with cheese and other toppings. Broil 6 inches from heat, 2 to 3 minutes or until melted.
Other blog articles: Back to School Lunches
Share This Article!