Kiddies Favorite Trail Mix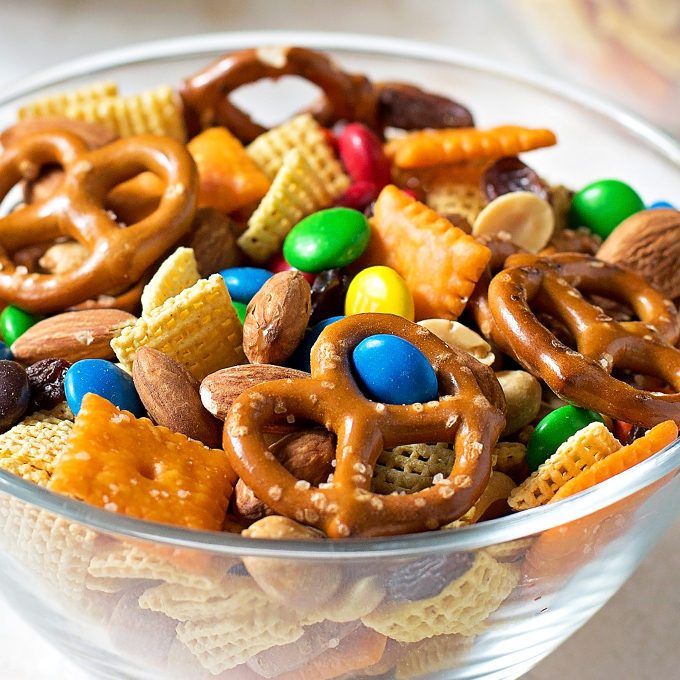 Cheerios, crackers, nuts, dried fruit, M&M's and pretzels what more could kids ask for. Choosing the ingredients is the fun part. Kiddies trail mix can be as healthy as you want mix and match your favorite goodies for a super snack!
Ingredients:
1 cup Cheerios toasted oat cereal (honey nut, plain or apple cinnamon)
1 cup Goldfish crackers or other cheese crackers
1 cup cherry-flavored dried cranberries or other dried fruit
1 cup peanut butter chips or butterscotch chips
1 cup miniature M&M's chocolate candies
1 cup miniature pretzels or sticks
1 cup cashews or favorite nuts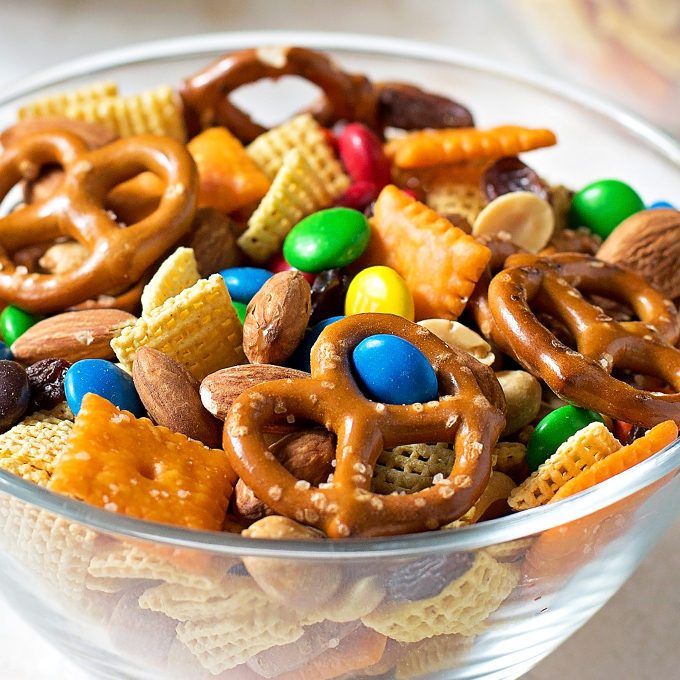 Directions:
Throw everything together in a sealed container and mix together. Store in cool, dry area to prevent melting of chocolate candies/chips. Package individually for snack time.
Share This Article!