Halloween Costume Contest for Kids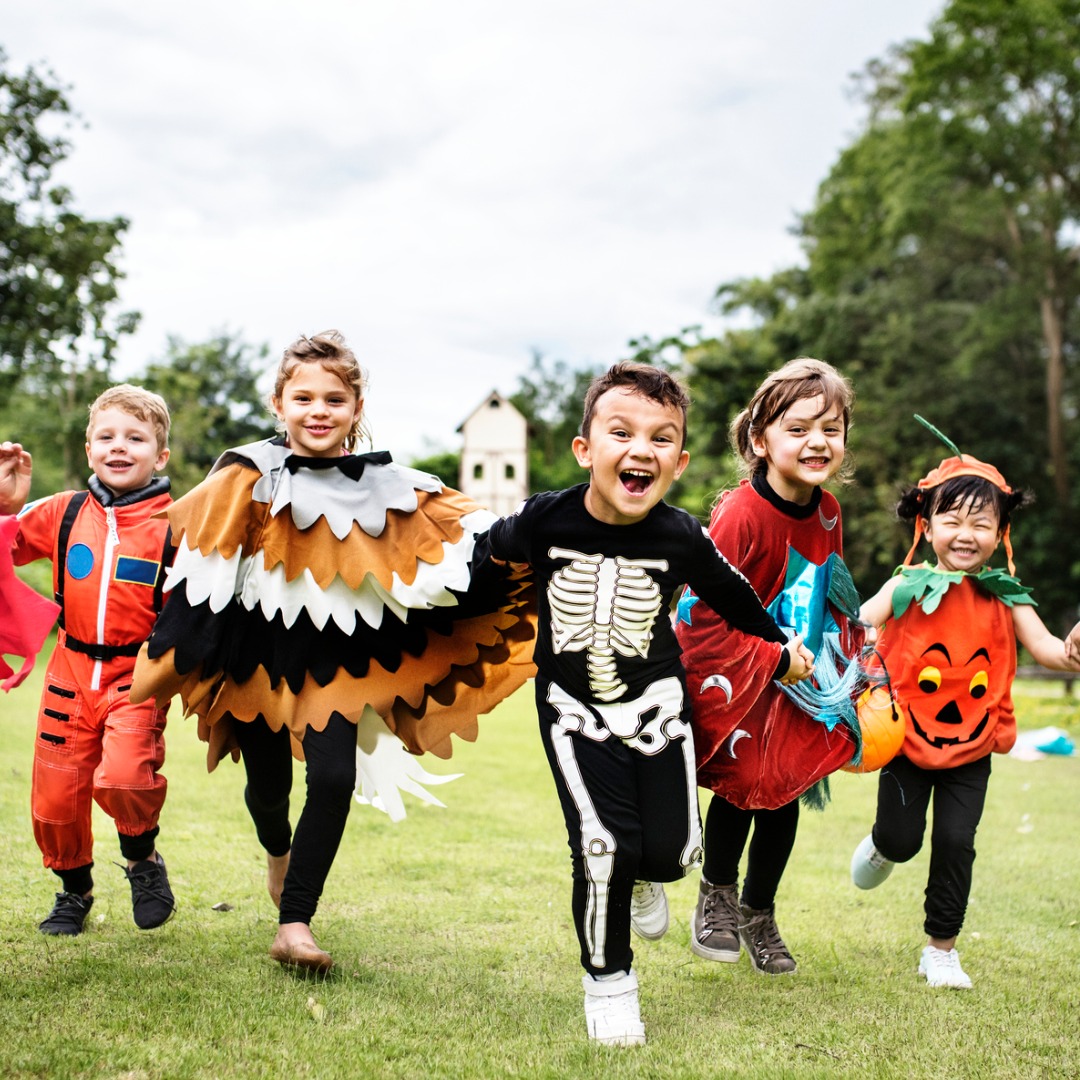 It's that spooky time of year again! Join in on our Halloween Costume Contest for Kids (be creative). Trick or treating could be a bit challenging this season. We want to create a fun and exciting way to entertain the kiddos. And a $100 prize could buy a whole lot of candy a safe way!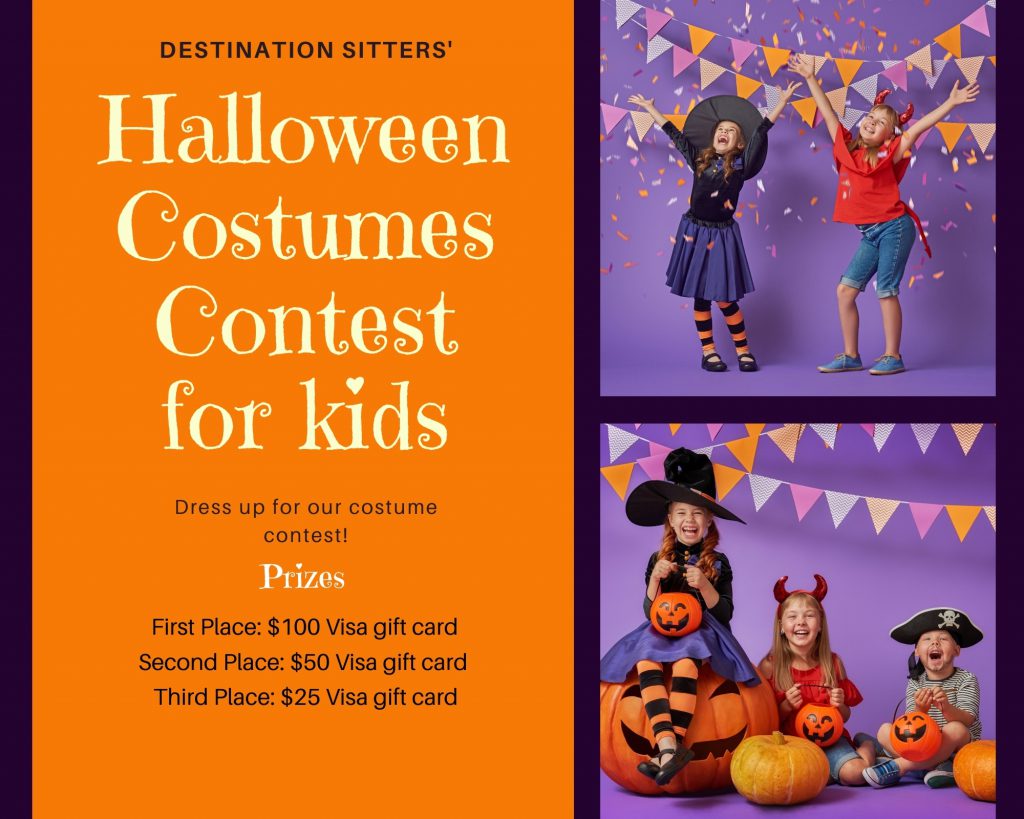 Read the Rules thoroughly
Get creative with your costume
Be comfortable
Make it your personality
No vulgar or inappropriate costumes
Take Great Pictures
Most of all post them with the hashtag #destinationsitters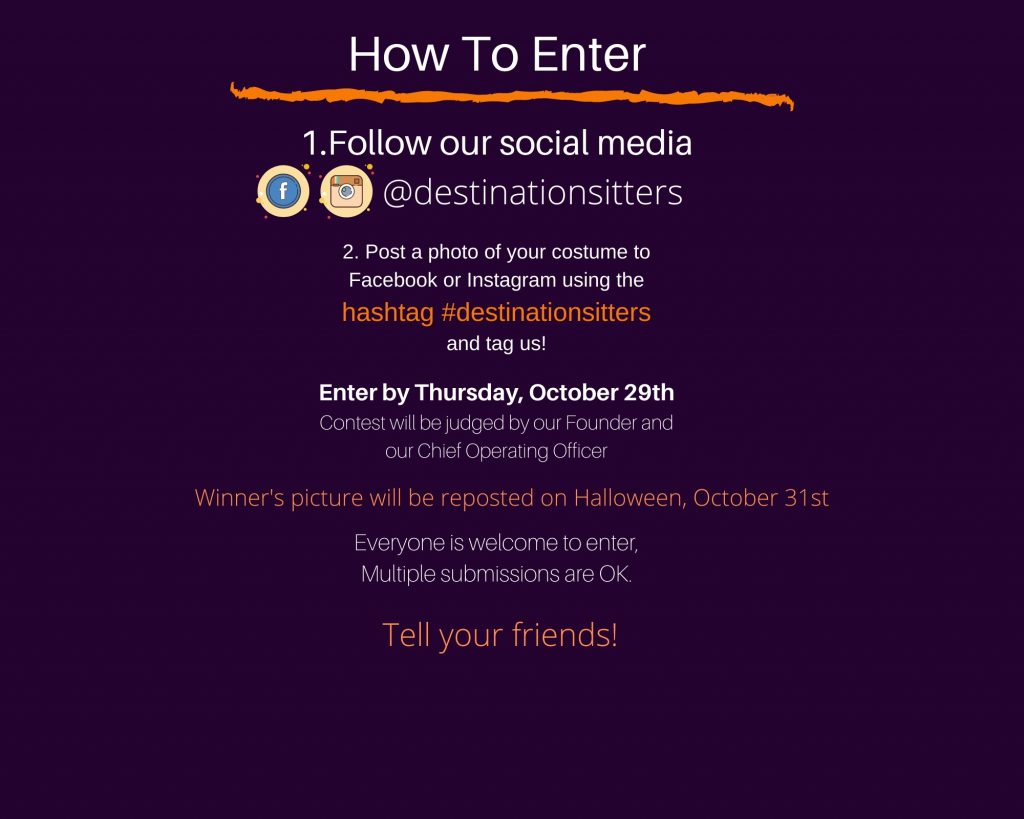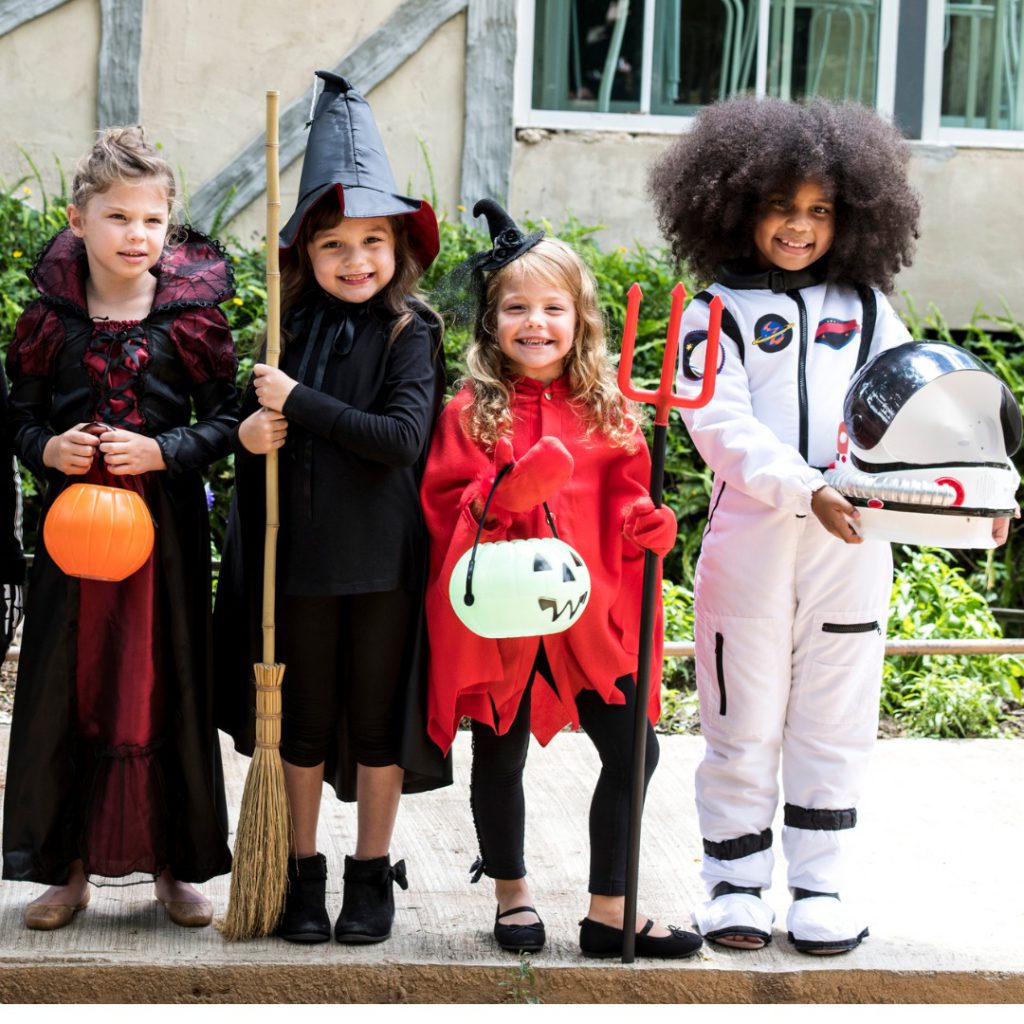 If you are going to trick or treat with your children this year, the two links below might help guide your decisions.
Halloween 2020 provides a map of the virus in your area and this is a link to the CDC social distancing guidelines.
While Halloween will be different this year, children can still enjoy costumes and candy–even if at home. You can do a Halloween parade at home, with parents joining in with their own costumes; you can have a Candy Hunt (like an Easter Egg Hunt); and you can turn the lights down low and tell "scary" stories to get in the Halloween spirit (see, as just one example of many, Halloween Stories).
Our costume contest is one way for children not only to be creative with making their own costumes, or adding to store-bought costumes, or just wearing their favorite costume, but also safely sharing what they decide to wear with other children by seeing what other costumes have been posted!
We look forward to seeing all the creative and fun pictures of Kids in Costumes and wish everyone a safe and happy Halloween!
Related links: What to do with Extra Halloween Candy!
Share This Article!