Homework Headquarters for Kids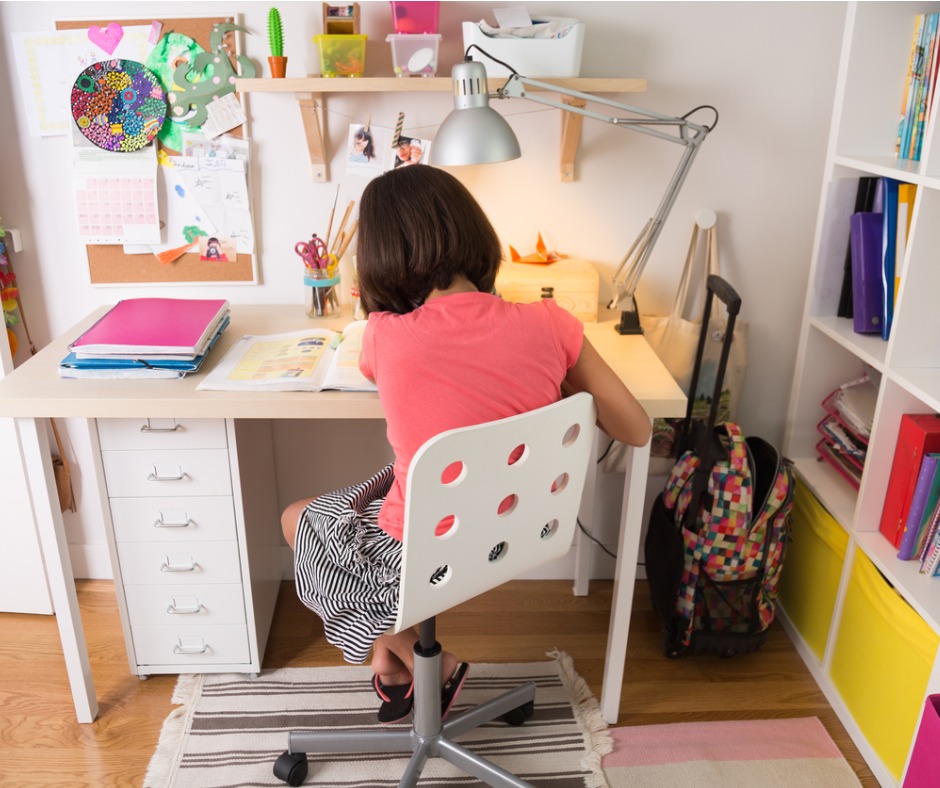 For many families, one of the best ways to tackle this inevitable madness is to establish a daily routine. A dedicated homework headquarter space in your home will ensure completed homework and well-rested children – and parents.
Doing homework at the same time every day is important, even if it is for less than an hour. Little and often makes homework not as bad. You can even assign your child a weekly goal – let's say five hours of homework – and let them decide when they would rather get it done, in fewer but longer homework sessions or in many shorter on
It's important to find a neat, distraction-free space in your house for your child to focus on homework. Keep a homework caddy nearby fully stocked with pens, pencils, markers, crayons, paint, glue, scissors…whatever tools you may need to keep your child productively working on his or her homework. A clock near the workstation will help your child stay focused and can help with setting goals – "do homework for the next twenty minutes and you may have a snack of your choice," for example.
Create a master calendar so that larger assignments do not sneak up on you or your children. You can find monthly calendars online or as a Word template. You may even wish to create goals, school-related or otherwise, with the calendar – "if you have perfect grades/are able to count backwards from 50/can swim to the other side of the pool without floaties by the end of the month, we can go to the zoo," for example.
Praise your child for accomplished goals or good work. Have a space where you can hang up their best works of art or perfect spelling tests. It will help them realize at an early age just how important it is to take pride in one's own work and do your best in school. Homework can be boring, but you can make it a little less so by incentivizing your child's homework time and establishing a clean space for him or her to work productively and creatively.
Finally, discuss with your child what they've learned. Let them explain concepts, facts, history, math, etc. to you. Have them summarize stories they are reading and how they might like the stories to continue and end. If they were writing the story, what might they have changed, and so on….
Related article: Helping Children Stay Focused During the Last Few Weeks of School, 10 Steps to Make Homework Fun
Share This Article!