Tips for a Sustainable Thanksgiving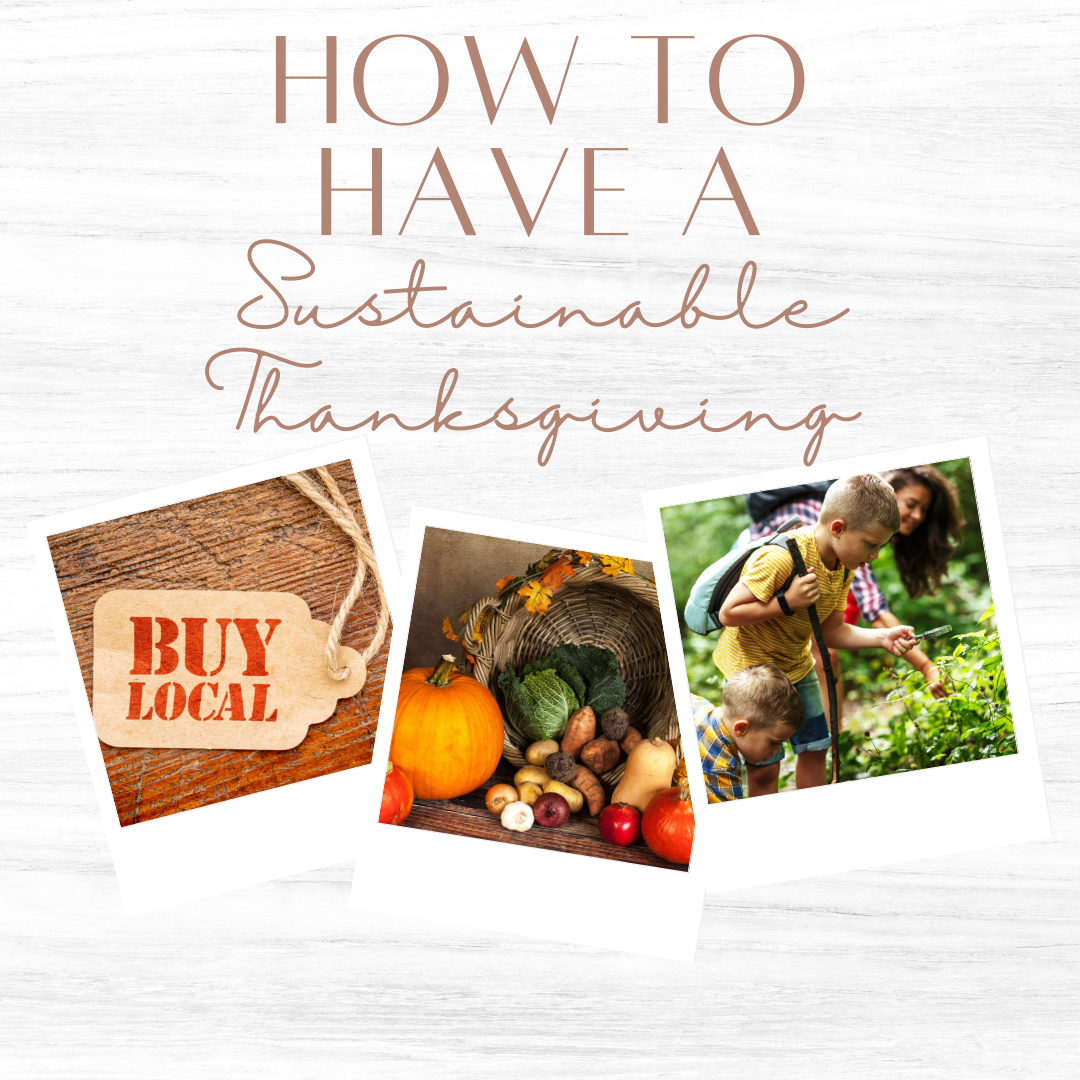 Thanksgiving in 2020 is a holiday like no other and no matter how you and your household are choosing to celebrate this year, we hope you can make it a sustainable Thanksgiving as possible for your family and the planet! Here are a few ways to make your holiday sustainable:
Source Locally
More than ever, local grocery stores and Farmer's Market's need support from the community. Not only will you be financially supporting your local community but you are also benefiting the environment by shopping local and in season. Farmer's Market's are outside and one of the safest ways to grocery shops during this pandemic. From your side vegetable dishes to freshly cut, seasonal flowers, we hope you start a new family tradition with your Thanksgiving shopping this year!
Minimize Food Waste
Food waste is inevitable but it doesn't have to end up in the landfill! Most people love Thanksgiving leftovers for the days after the holiday but there are plenty of food scraps from the usual prep as well. If you eat meat and make a turkey, consider making stock afterwards with the bones. If you have vegetable scraps that won't get eaten, consider starting a small compost in your backyard or on your patio. There are numerous small composting systems available at your local hardware store or online. Additionally, if you have an abundance of leftover food, consider making plates to deliver to those less fortunate who will be sleeping outside during these times.
Ditch the Single-Use Paper and Plastic Items
If your family typically uses single-use paper plates or plastic utensils to cut down on dishes, we hope you consider using reusables this year. Unless you live in one of the few cities that are able to compost your single-use paper or compostable items, these items always go to landfill. It's going to take a little bit of effort on all of our parts to reduce the amount of waste going to the landfills, which are filling up globally.
Green Friday
Although Black Friday will not be like any year in the past, online sales will probably be through the roof! If you do decide to shop on Black Friday, consider supporting your local businesses instead of larger corporations. Alternatively, use this day to get outside and explore the natural beauty this world has to offer after spending a day sharing your gratitude with others, either in person or virtually.
Read our article about Quarantine Thanksgiving Ideas
Share This Article!