Part 5 – Steps to Help your Kids Get Organized Before School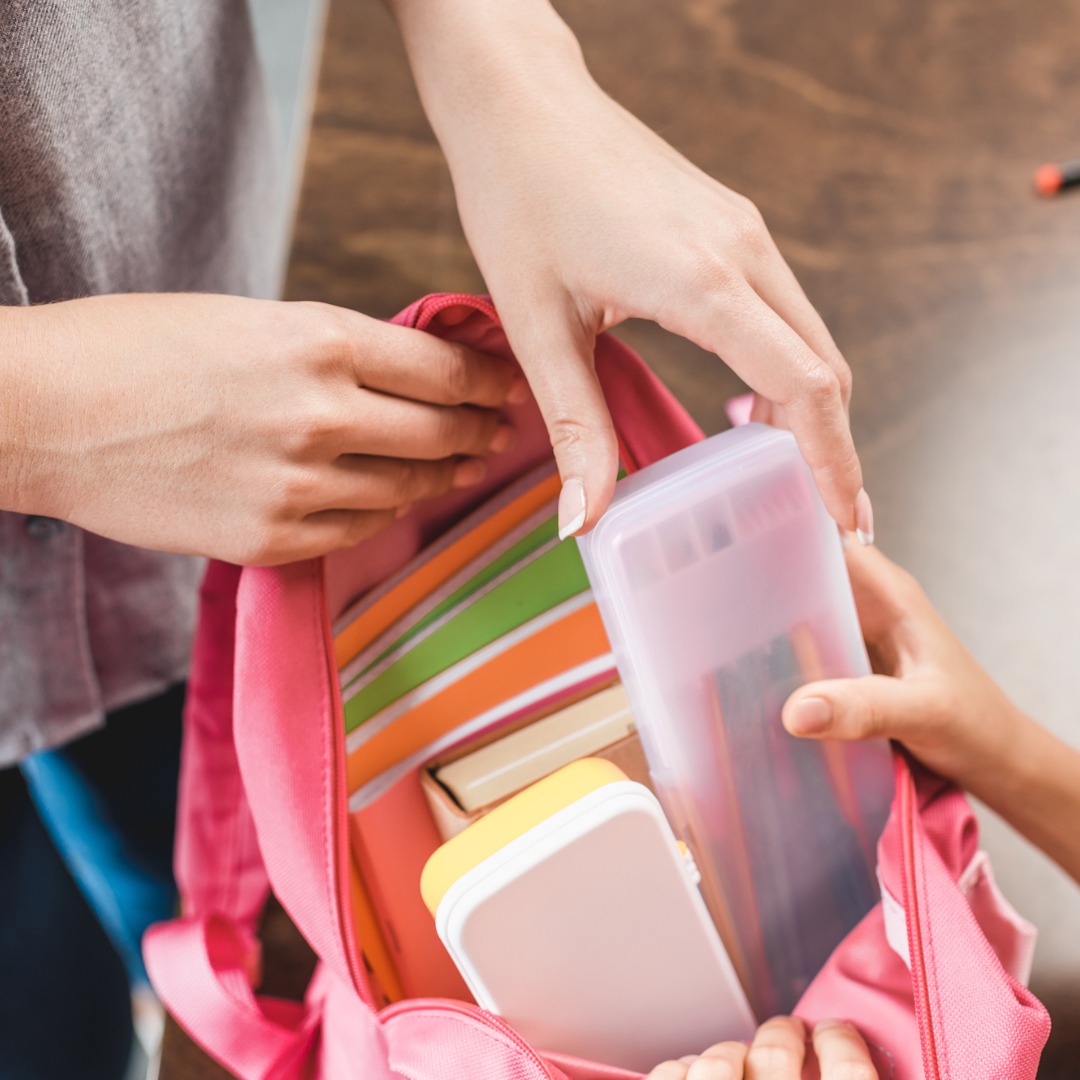 Steps to help your kids get organized before school
Here are some helpful steps that can help parents get their kids organized before school starts.
Establish a routine: Establishing a consistent routine is essential for helping children get organized. This includes setting a regular bedtime, wake-up time, and mealtime. Having a predictable routine helps children feel more in control and less stressed.

Create a designated study area: Creating a designated study area where your child can do their homework and study is crucial for helping them stay organized. This could be a desk in their room or a table in a common area. Make sure the area is quiet and free of distractions.

Use a planner or calendar: Encourage your child to use a planner or calendar to keep track of their assignments, tests, and extracurricular activities. This will help them stay organized and avoid last-minute cramming.

Create a system for papers: Papers can quickly pile up and become overwhelming for kids. Creating a system for organizing papers, such as a filing cabinet or folders, can help children stay on top of their assignments and prevent important papers from getting lost.

Set reminders: Help your child set reminders for important tasks, such as remembering to bring home their textbooks or turning in a permission slip. This can be done through a phone app, a whiteboard, or sticky notes.

Pack backpacks the night before: Encourage your child to pack their backpacks the night before to avoid rushing in the morning. Make sure they have all the necessary supplies and textbooks for the next day.

Teach time-management skills: Time-management skills are essential for staying organized. Teach your child how to break down large assignments into smaller, manageable tasks and how to prioritize their time.
By following these steps, parents can help their children get organized before school starts and set them up for success throughout the school year.
Share This Article!