Part 4 – Parents Should Talk About School with you Before it Starts.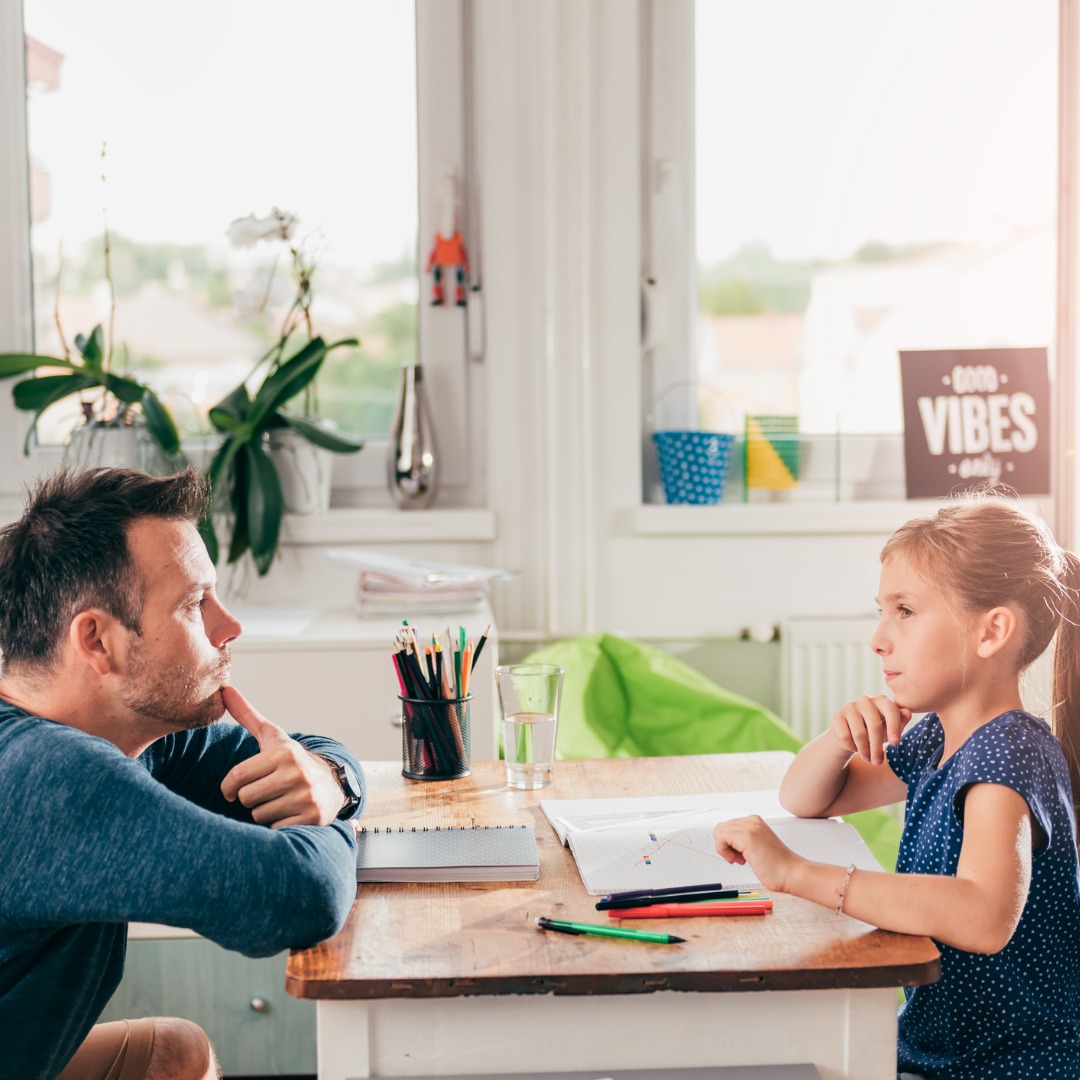 Parents should talk about school with your before it starts
Some helpful advice on how parents can talk to their children about school before it starts.
Discuss what to expect: Talk to your child about what they can expect from their new school. This could include things like the schedule, homework, classwork, extracurricular activities, and expectations from their teachers.

Address any concerns: Ask your child if they have any concerns or fears about starting a new school. Listen to their concerns and try to reassure them. Offer support and encourage them to talk to you or their teachers if they have any problems.

Encourage independence: Starting a new school can be overwhelming, but it's important to encourage your child to be independent. Talk to them about taking responsibility for their homework, school supplies, and time management.

Establish routines: Set up routines that will help your child adjust to their new school. This could include establishing a regular bedtime, morning routine, and after-school routine.

Meet the teachers: If possible, arrange for your child to meet their teachers before school starts. This can help alleviate any anxiety they may have and also allow the teachers to get to know your child.

Get involved: Encourage your child to get involved in extracurricular activities or clubs. This will help them make friends and feel more connected to their new school.

Be positive: Finally, be positive and supportive. Encourage your child to approach this new experience with an open mind and a positive attitude. Remind them that starting a new school is a great opportunity to make new friends, learn new things, and grow as a person.
Share This Article!