National Barbie Day and Now a Movie!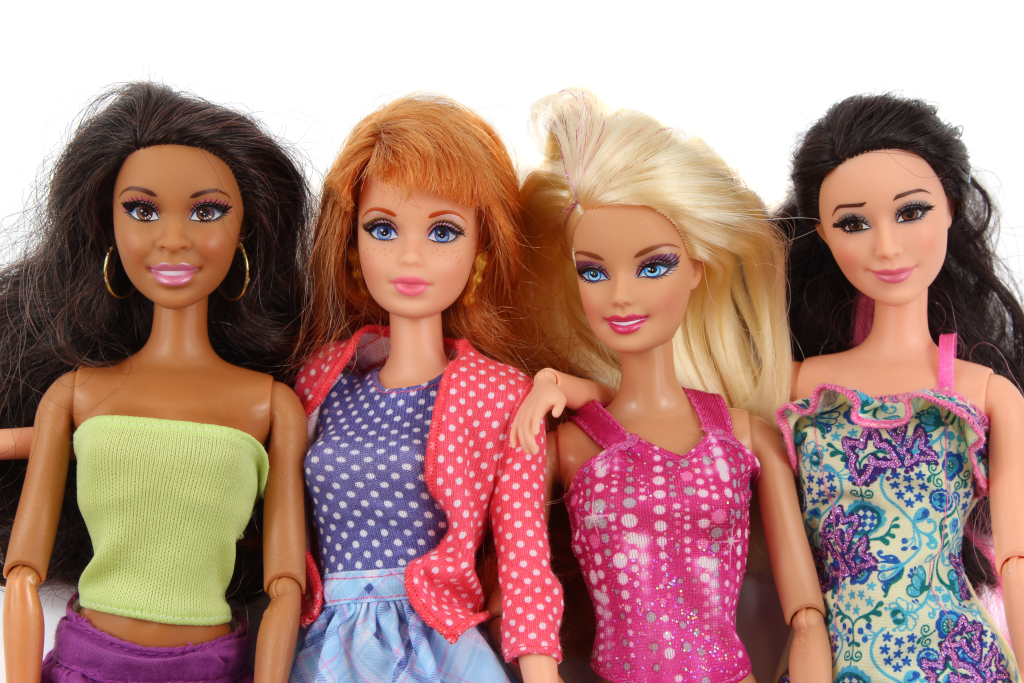 National Barbie Day is a celebration that honors the iconic Barbie doll, which has captured the hearts and imaginations of generations of children and adults alike. This special day is observed on March 9th every year, and it is a time to pay tribute to the world-famous doll and her impact on popular culture.
Barbie was first introduced by the American toy company Mattel in 1959, and since then, she has become one of the most recognized and beloved toys of all time. The doll was created by Ruth Handler, who was inspired by her daughter Barbara's love for paper dolls. Handler noticed that there were no three-dimensional dolls on the market that could inspire imaginative play, so she created Barbie as a way to fill that gap.
From the moment she hit the shelves, Barbie was an instant success. Her popularity quickly spread, and children all over the world clamored to own their own Barbie dolls. Over the years, Barbie has undergone countless transformations, reflecting the changing fashions and trends of each era. She has taken on a variety of careers and roles, from astronaut to rock star to presidential candidate, and she has always remained a beloved symbol of girlhood and imagination.
National Barbie Day is a time to celebrate all of the things that make Barbie so special. For many people, Barbie represents a nostalgic connection to their childhoods, and the doll holds a special place in their hearts. For others, Barbie represents an aspirational figure, a symbol of strength, beauty, and independence.
One of the most significant contributions that Barbie has made to popular culture is her role in breaking down gender barriers. When Barbie was first introduced, she was unlike any other toy on the market. She was a three-dimensional representation of a woman, and she was marketed as a doll for girls. This was a groundbreaking concept at the time, and it paved the way for other toys that would challenge gender norms and stereotypes.
Barbie has also been a trailblazer in terms of diversity and representation. Over the years, she has been available in a wide range of skin tones, hair textures, and body types, reflecting the diversity of the world around us. This has helped to make Barbie more inclusive and accessible to a wider audience, and it has also helped to create a more positive image of beauty and femininity.
In addition to her impact on popular culture, Barbie has also been a source of controversy and criticism over the years. Some have argued that her unrealistic body proportions perpetuate harmful beauty standards, while others have criticized her for promoting a shallow and materialistic view of the world. Despite these criticisms, however, Barbie has remained a beloved and enduring symbol of girlhood and creativity.
National Barbie Day is a time to acknowledge and celebrate all of these aspects of Barbie's legacy. Whether you're a lifelong fan of the doll or you're discovering her for the first time, this special day is an opportunity to explore the rich history and cultural significance of Barbie.
There are many ways to celebrate National Barbie Day, whether you're a collector, a fan, or simply someone who appreciates the doll's impact on popular culture. You can organize a Barbie-themed party or gathering, complete with decorations, costumes, and games. You can also spend the day revisiting some of your favorite Barbie memories, whether that means digging out your old dolls or browsing through vintage Barbie advertisements and commercials.
For those who are interested in the more collectible aspects of Barbie, National Barbie Day is a great opportunity to add to your collection. You can visit toy stores, online marketplaces, and vintage shops to look for rare and valuable Barbie dolls and accessories. And now a Barbie Movie to watch!
Overall, National Barbie Day is a time to celebrate the timeless appeal and enduring legacy of one of the most iconic toys of all time. Whether you're a lifelong fan or you're just
Share This Article!