Daylight Savings Tips – Losing an Hour of Sleep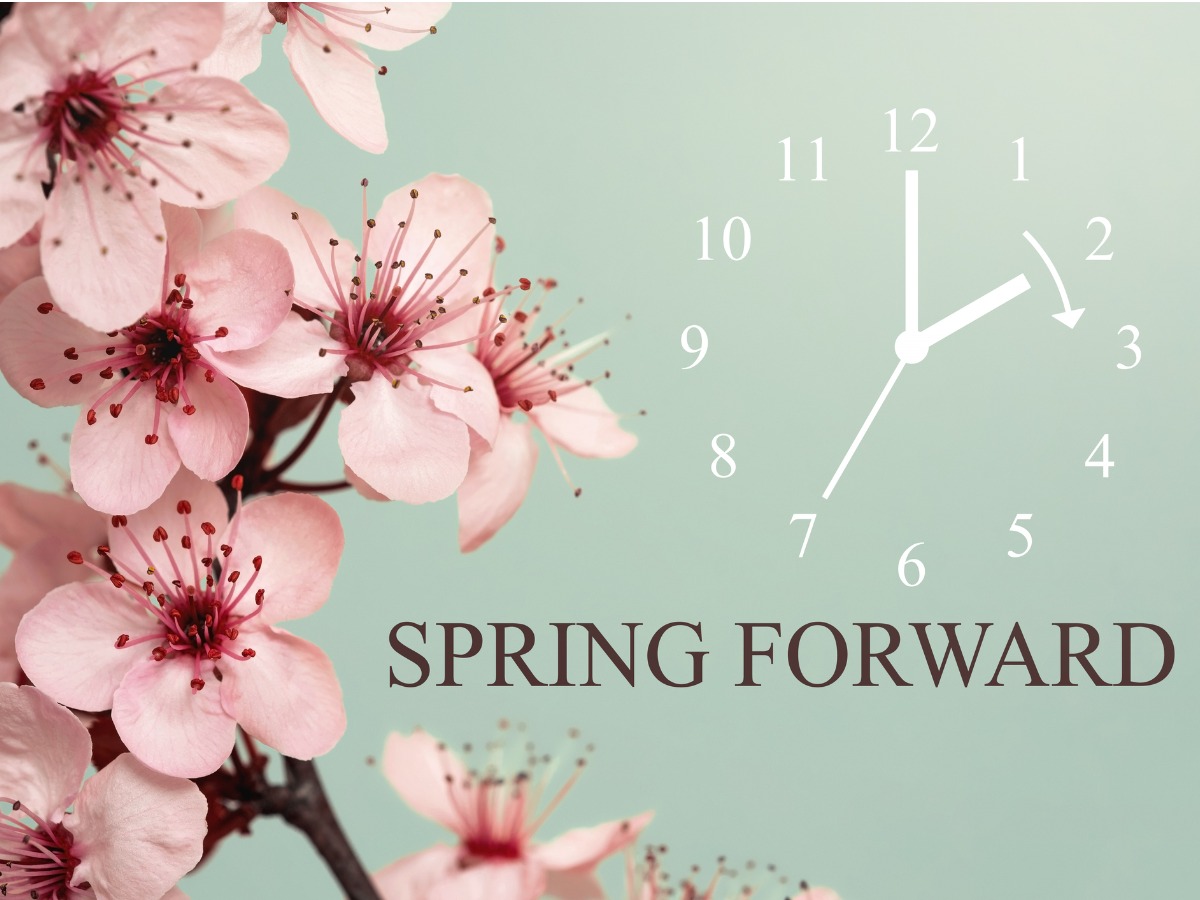 The clock change on March 12 marks the beginning of Daylight Saving Time, where we move our clocks ahead by one hour. This shift can have a significant impact on our sleep schedule, leaving us feeling groggy, tired, and irritable. However, there are ways to deal with the clock change and minimize its impact on our daily routines. Here are some tips on how to deal with the clock change on March 12:
Gradual Adjustment: If possible, start adjusting your sleep schedule a few days before the clock change. Move your bedtime and wake-up time 15 minutes earlier each day until you reach the desired schedule. This gradual adjustment will help your body get used to the new routine, making it easier to wake up feeling refreshed.

Stick to a Schedule: Establishing a consistent sleep schedule is crucial for good sleep hygiene. Stick to a regular sleep routine, even on weekends. Going to bed and waking up at the same time every day helps regulate your body's internal clock, making it easier to fall asleep and wake up naturally.

Avoid Stimulants: Avoid caffeine and alcohol before bed. Caffeine is a stimulant that can interfere with sleep, while alcohol can disrupt your sleep cycle and leave you feeling groggy and tired. Limit your intake of these substances and try to avoid them altogether before bedtime.

Create a Relaxing Environment: Make your bedroom a peaceful and relaxing environment. Keep the room cool, dark, and quiet. Use blackout curtains to block out any light, and use earplugs or a white noise machine to drown out any unwanted noise. Creating a calming environment will help you fall asleep faster and stay asleep longer.

Get Some Exercise: Exercise is an excellent way to improve your sleep quality. Regular physical activity can help you fall asleep faster, stay asleep longer, and improve the overall quality of your sleep. However, avoid vigorous exercise right before bedtime, as it can be too stimulating and interfere with sleep.

Limit Screen Time: The blue light emitted by electronic devices can interfere with your sleep cycle. Avoid using screens, such as smartphones, tablets, and laptops, for at least an hour before bedtime. Instead, read a book or engage in a relaxing activity to wind down before bed.

Use Light to Your Advantage: Light can be a powerful tool for regulating your body's internal clock. During the day, expose yourself to natural sunlight as much as possible. Open the blinds or go for a walk outside to get some sunlight. In the evening, dim the lights to signal to your body that it's time to wind down and prepare for sleep.

Take Naps: If you feel tired during the day, take a short nap to recharge. A 20-30 minute nap can be beneficial and leave you feeling refreshed. However, avoid napping for longer than 30 minutes, as it can interfere with your nighttime sleep.

Be Patient: It can take time for your body to adjust to the new sleep schedule. Be patient and consistent with your sleep routine, and you'll eventually adapt to the new schedule. It's important to remember that the clock change is only temporary and that your body will adjust naturally over time.

Seek Help: If you continue to have trouble sleeping or adjusting to the new sleep schedule, seek help from a medical professional. Sleep disorders, such as insomnia, sleep apnea, and restless leg syndrome, can all impact your sleep quality and require medical treatment.
In conclusion, the clock change on March 12 can be challenging, but there are ways to deal with it and minimize its impact on your sleep and daily routine. Gradually adjust your sleep schedule, stick to a consistent routine, avoid stimulants, create a relaxing environment, get some exercise,
Share This Article!