Help Children Stay Focused During the Last Few Weeks of School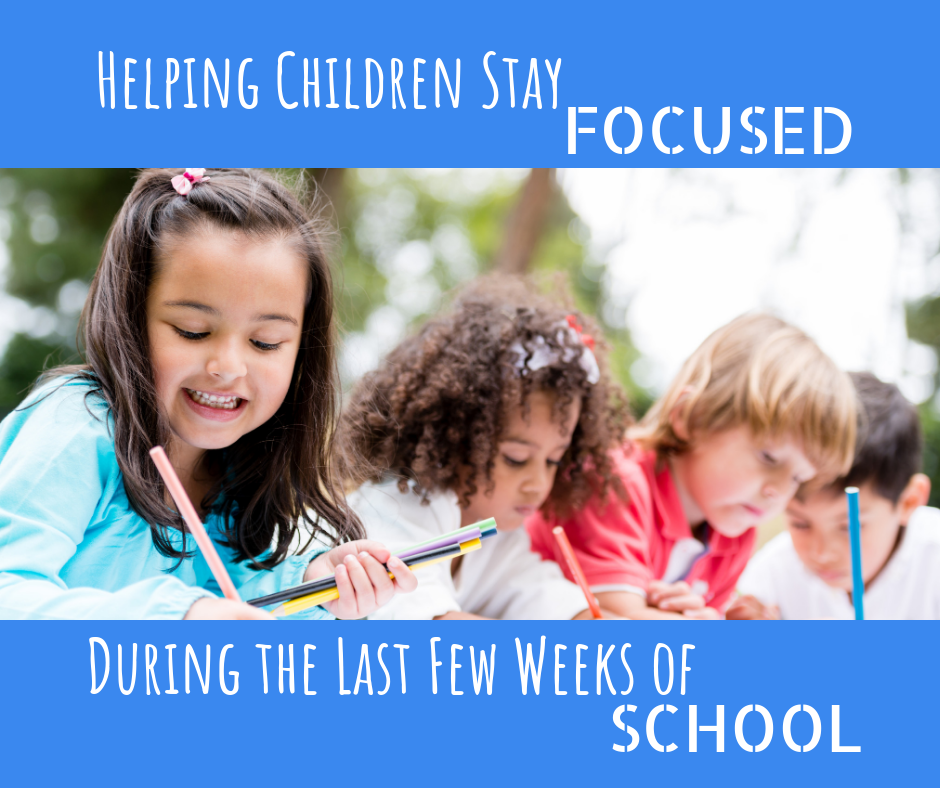 With summer just around the corner, keeping your children focused during the last few weeks of school can be a challenge. Here are some tips to help to keep minds on the tasks at hand:
1. Don't be too specific about the family's summer plans or the specificity might encourage your children to shift their focus to those plans.
2. Remind your children to enjoy their friends at school because they won't see some of them until September. That will help keep their attention on school.
3. Enjoy what is hopefully a lighter homework load. Talk with your children about spending more time at school with the extra activities they like, such as in the art room, or in gym, or with more "fun" books in the library.
4. Give your child a disposable camera to take pictures.
5. Create a memory book of the year, including academics (papers, pictures of school books), teachers, friends and specific memories.
6. Have an end of the year party.
7. Visit next year's classrooms so that your children will realize what an accomplishment it has been to finish this year and will feel more comfortable about looking forward to next year.
Share This Article!