Homeschooling Art Projects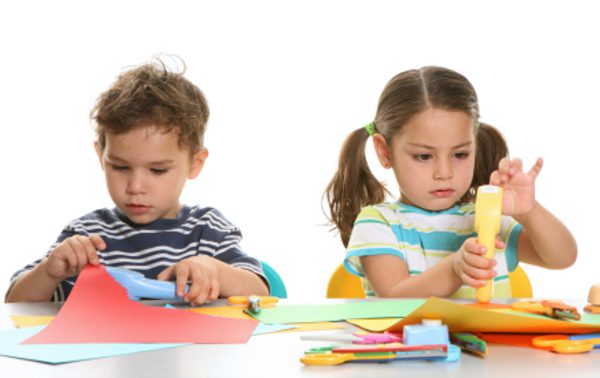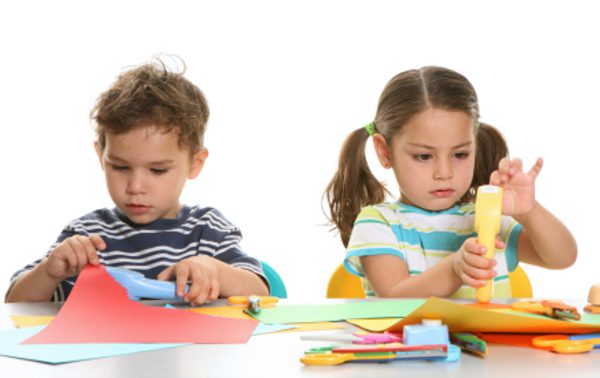 Are you a parent that needs ideas for homeschooling art projects?
Unique Art: Q-tips and cotton balls are wonderful tools for making unique artwork.  Use washable paint and create dots, blobs, one-of-a-kind stripes and even words…. 
Collages: You can make collages always different by having a stock of stickers, construction paper, cotton (see above), beans, button, ribbons, masking tape, and so on.  Stick materials on paper with glue or tape, or use cardboard, windows, objects, etc. 
3-D Art: Foam balls, cubes, cardboard tubes, toothpicks, wires, feathers, ribbons, etc. are among the many objects that can be used to create sculptures, castles, trains, robots, monsters, and the whatevers! 
Watercolor Canvases: Creative canvases are sure to keep your children coming back for more!  Coffee filters can be cut up and then painted to make all kinds of imaginative shapes.  Sprinkle rubber cement (in a well-ventilated area) on poster board or thick paper and after it dries, paint over it. 
Get blank stamp pads and soak them in one watercolor color.  Then collect a leaf or flower and press it to the pad and ink away.  When any of the watercolor is still wet, sprinkle salt on it to create a really special look….
Paperplate Concentration: Take a paper plate and write your child's name on the back.  Cut 26 slits on the edges and write a letter on each slit (a, b, c, d, etc.).  Then as your child walk's around the house, he/she can fold a tab down for every object that begins with one of the letters, or you can walk around the neighborhood and fold a tab down for every letter on a sign, etc. 
DYI art
DIY Bird Feeder: Take a cardboard tube (from wrapping paper, paper towels or a toilet roll), spread peanut butter on it, then roll it in birdseed and slip it over a branch…. 
Visit this link for more on bird feeder.
Fossil Cookies: Use plastic bug toys to make an imprint on fresh cookies and they'll look just like fossils with strange creatures from long ago (but, hopefully, taste much better!). 
Just for fun at home – younger kids can feel they involved.
Bathtub Paint: Mix 5 pumps of baby shampoo with a tablespoon of cornstarch, 2-3 drops of food coloring, 1-2 teaspoons of water and you've got finger paint to use on the sides of the bathtub.  You'll have no trouble anymore getting the kids to take that bath! 
For more great indoor arts and crafts ideas, visit our Pinterest page.
Share This Article!