Two Time Honored Crafts: Bird Feeder & Mini-Garden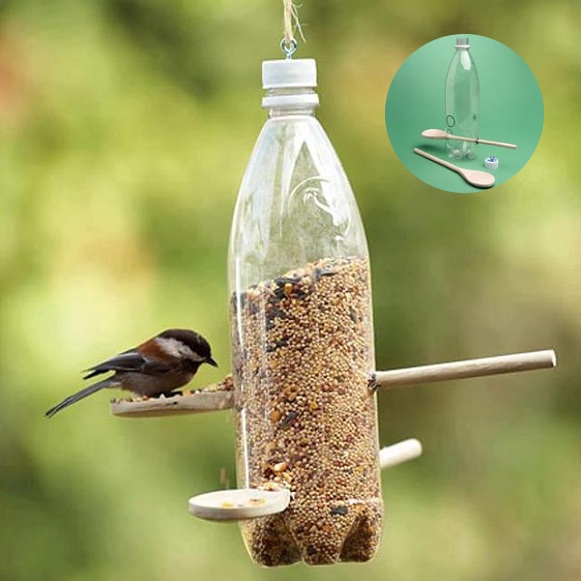 Try these two time-honored crafts for children in the Spring: making a bird feeder and planting something.
Bird Feeder: There are many different ways to create a bird feeder. You could take a plastic bottle that you'll fill with bird seed and punch holes on each side near the top and the bottom and push wooden spoons through them–do this at an angle so that when the birds sit on the spoon end, some bird seed will fall out of the bottle onto the spoon. Screw an eyelet into the cap so that you can hang the bottle from a branch. Or, you could simply nail an old shoe to a tree and fill it with bird seed! Pinecones, too, can make for great feeders. Lather them with lard or peanut butter and stick bird seed into the mix before hanging.
Mini-Garden: Planting seeds is very rewarding because they grow quickly and creating something living is always a thrill. You can get small plastic pots from a nursery or the "trays" they sell seedlings in. Add compost and seeds of your choice (growing herbs is nice because you can "harvest" and eat them!) and you'll soon have little growths popping out of the surface. Don't over water and put popsicle sticks with the name of each plant in each separate seeding area.

Happy Spring!
Share This Article!