Witch's Hat and Broomstick Halloween Recipes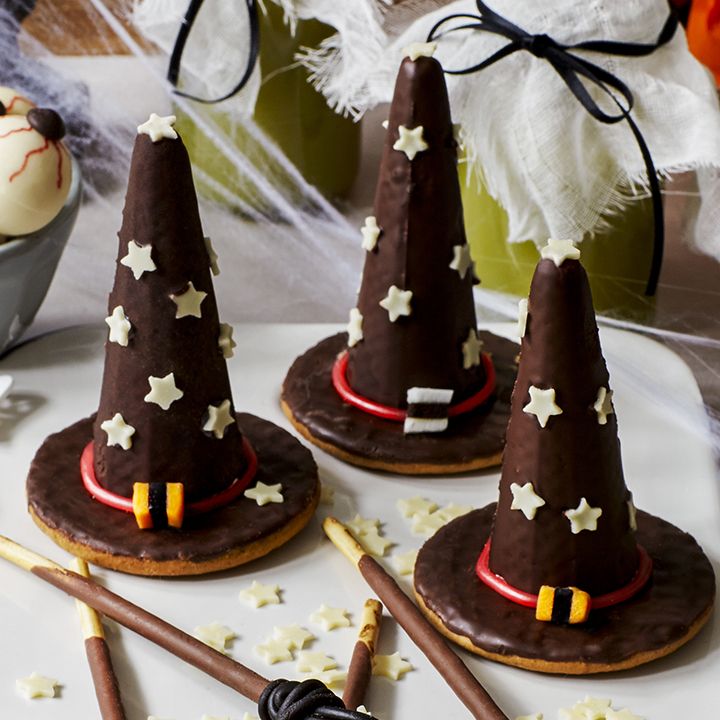 Halloween Witch's Hat recipe and a broomstick to match. I love this recipe as an option you can fill the cones with candy or ice cream for an added treat!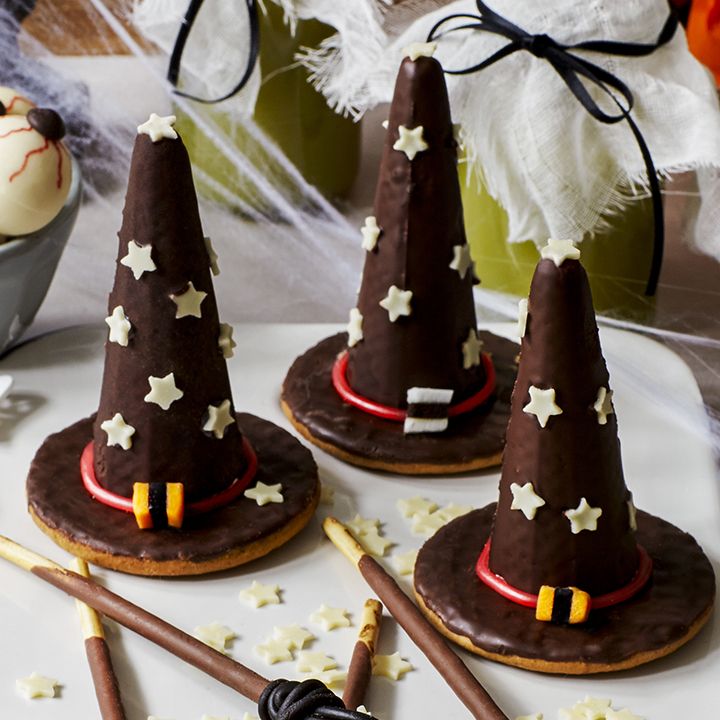 INGREDIENTS
1 package Sugar Cones
3/4 cup semi-sweet chocolate morsels
1 tablespoon shortening
12 any cookies
Chocolate frosting
Assorted candies (M&M's)
DIRECTIONS
Carefully cut 1- to 2-inches off the wide end of each sugar cones aside.
In small microwave-safe bowl combine chocolate morsels and shortening. Microwave on high for 1 to 2 minutes or until melted, stirring every 30 seconds. Dip pointed end of each cone into chocolate mixture, coating 1 to 2 inches of cone. Let stand on wax-paper-lined baking sheet about 1 hour or until set.
On another wax-paper-lined baking sheet, arrange fudge cookies, chocolate side up. Pipe thick strip of frosting around bottoms of cones. Gently stand on centers of cookies.
Use additional frosting around base of cone to cookie and attach candies to cones.
Witch's Broomstick
Place a mini Reese's Peanut Butter cup candy upside down and insert a pretzel.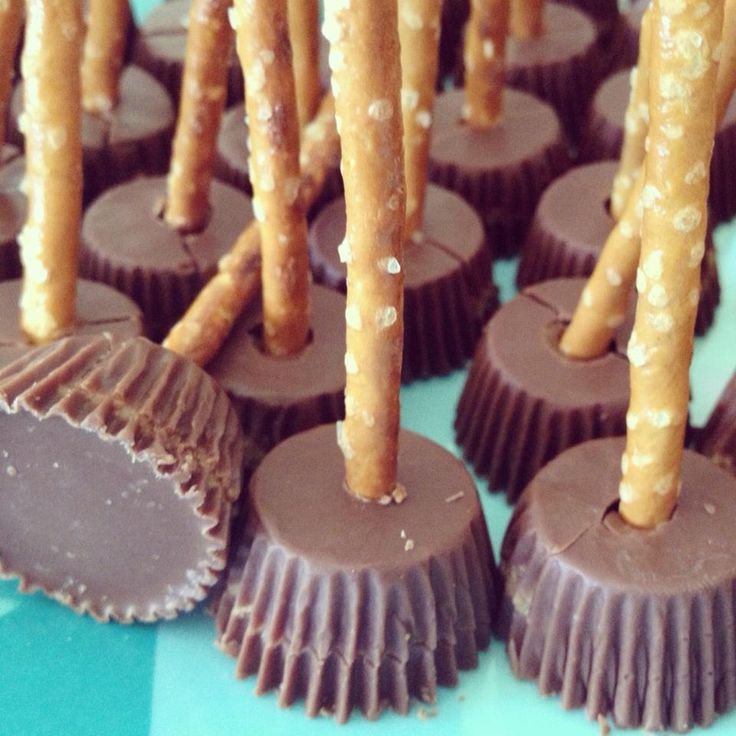 Happy Haunting!
Related links: History of Halloween
Share This Article!