Cosmic Slime Art & Crafts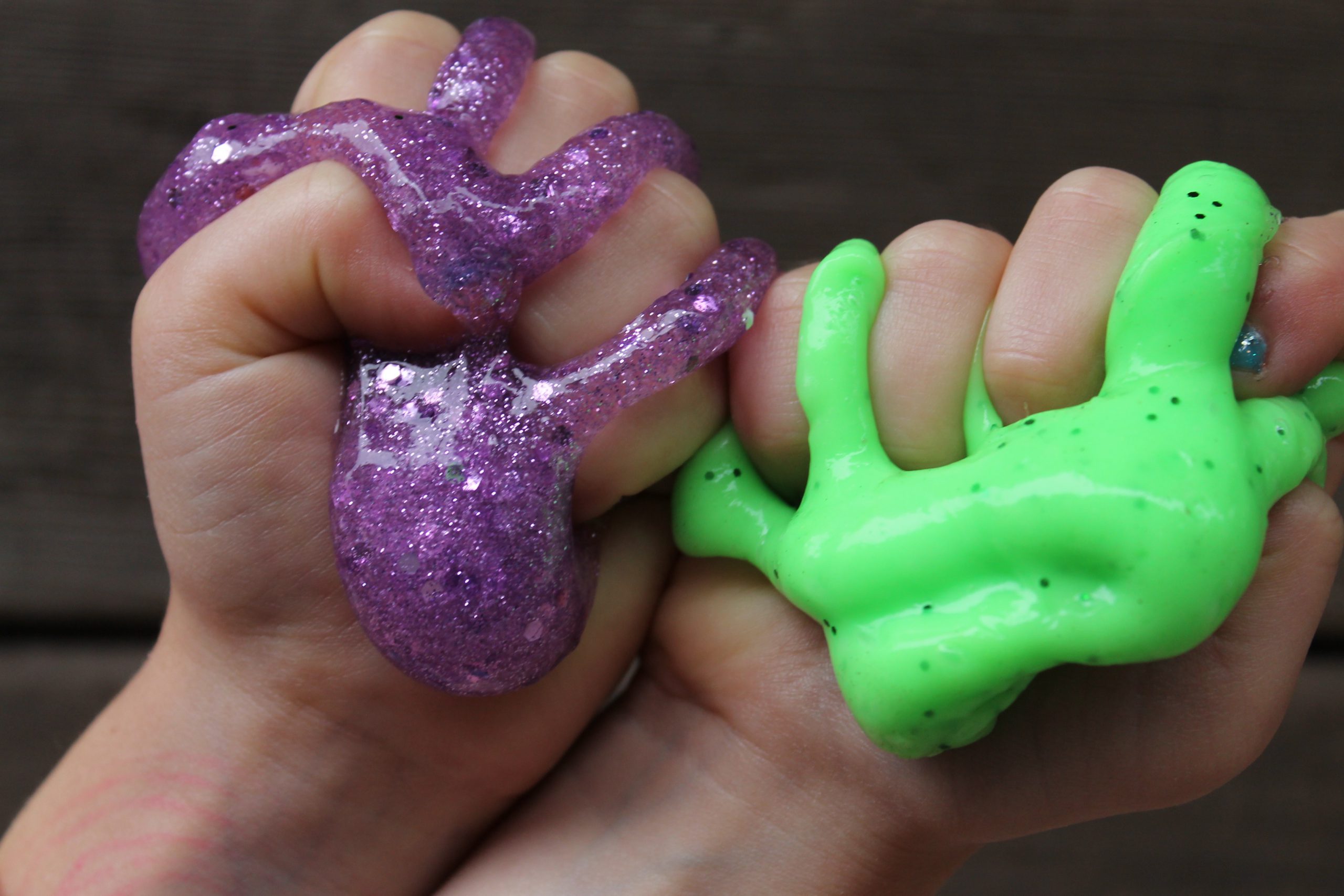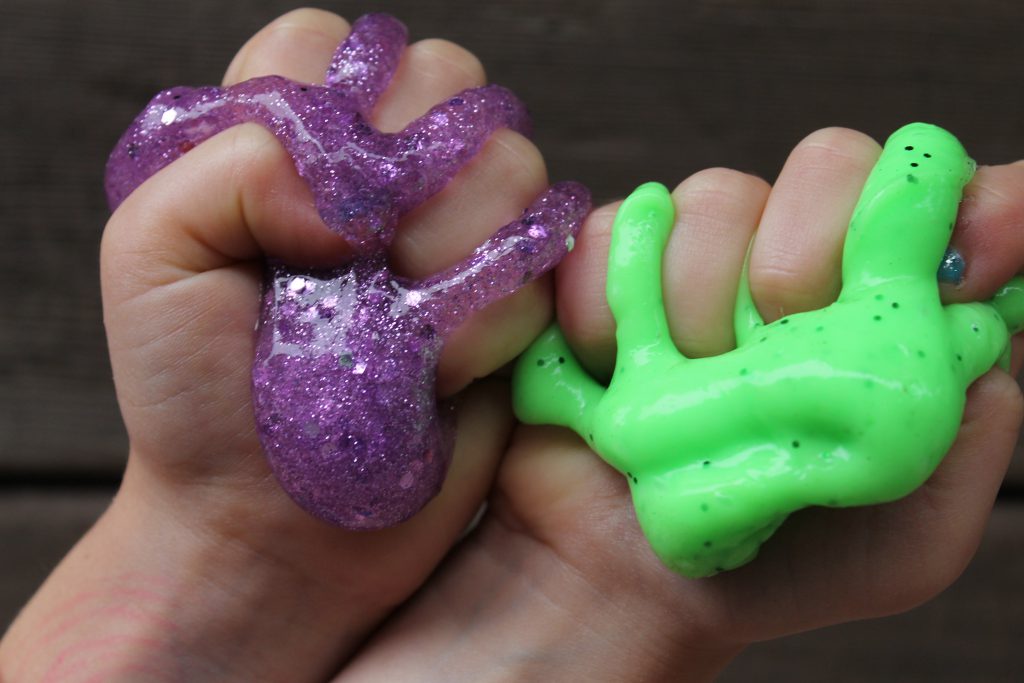 Comic Slime Recipe
Looking to get a little slimy with your next art project? Then we have just the right project for you: Cosmic Slime Art & Craft. In less than ten minutes and 4 ingredients later, you can be playing with your own Cosmic Slime. 
What you need:
1 bottle of Elmer's Clear School Glue
1/2 -3/4 cup Sta-Flo Liquid Starch
Liquid watercolors
Dust Glitter (Fine Glitter)
Now that you have your ingredients, let's get started. You will need a mixing bowl and your hands! Pour your 5 oz. Elmer's clear glue, followed by a slow flow of your Sta-Flo Liquid and start to stir with your finger. As your slime gets thicker you will need to knead it like bread using both of your hands. Add in your liquid color (add until you get your desired color) and then sprinkle on your dust glitter. TA-DA- you have made a glittery comic slime.  
Glow in the Dark Slime Recipe
Glow in the dark slime is so easy to make. It only takes minutes.
What you need:
5 oz. Elmer's Glow in the Dark glue
1/2 tbsp baking soda
1 tbsp contact lens solution (brand must contain boric acid & sodium boarte)
Pour entire contents of glue in a bowl. Add baking soda and mix thoroughly. Add contact solution take slime out of bowl and begin kneading with both hands. If slime is too sticky, add 1/4 tbsp of contact solution and knead more. Do not ingest any contact lens solution or seek medical attention immediately.
Adult supervision is required with both recipes.
Projects for children over 4 year old.
Do not place slime in mouth.
Wash hands thoroughly after use.
If you want want to purchase the Elmer's Glow in the Dark kit at Target click the link and the Galaxy Slime Kit on Amazon.
Share This Article!