Orange County Hotel Babysitter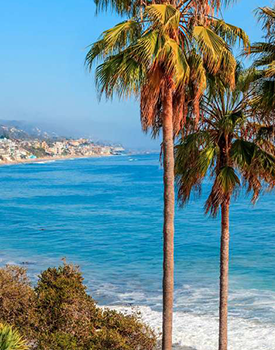 Destination Sitters offers reliable and trusted Orange County babysitting services. We provide in-room babysitting at your hotel room, wedding venue, or corporate venue. Also, we can assist with being a mother's or parent's helper while visiting Disneyland or other theme parks.
Orange County is known for all three family fun theme parks: Anaheim's Disneyland Resort, Disneyland California Adventure, and Knott's Berry Farm: each are very large theme parks and if you need an extra set of hands, we can help!
In addition to Disneyland, California Adventure, and Knott's Berry Farm, we can also help with babysitting or extra hands while you visit any one of the beach cities that meander down Orange County's coastline, including:
Huntington Beach – watch the surfers catch a wave in Surf City while walking the long Huntington Beach Pier or shop at one of the many, world-famous surf shops on Main Street.
Newport Beach – known for beautiful sunsets, its boat-filled harbor, Newport Beach Pier and Balboa Pier, plus the Balboa Fun Zone, an old-school amusement park with a Ferris wheel, cotton candy, famous Balboa (ice cream) bars, and ocean views
Laguna Beach - Pageant of the Masters, Sawdust Art festival or Forest Avenue, which is filled with art galleries, shops and outdoors restaurants. Its beaches have coves and tidepools and amazing sunsets. You might see current and/or former NBA players shooting basketballs next to the Main Beach Lifeguard Tower!
Newport Coast - The Resort at Pelican Hill and Marriott Newport Coast are both outstanding family resorts, and take a day trip down to Crystal Cove State Park with wide, open beaches.
San Juan Capistrano - home to the jewel of the 21 California Missions.
If you're literally trying to get away from things, it's these charming communities, among others, that you will find relaxing and carefree. We help with the children, so you can experience them all!
All of our babysitters are
First Aid certified
CPR certified
Background checked
Drug tested
TB tested
References checked
Most of our sitters are university students, nursing students, (many of whom are also lifeguards, EMTs, tennis instructors, etc.), school teachers, and so on. We have sitters who can provide elder care by watching or accompanying elder parents and we also do pet sitting for dogs and other animals!
Our average age is between 22-28 years old, though we also have older sitters (minimum age is 18). We have sitters who speak multiple languages and can refer sitters for families of children with special needs.
Local Attractions
• Disneyland
• California Adventure Park
• Knott's Berry Farm
• Festival of the Arts/ Pageant of the Masters
• Dining out
• Sawdust Art Festival
• Pageant Of The Masters
• Huntington Beach pier
• Catalina Island – day trip or overnight
• Rent Electric Duffy Boat in Newport Harbor
• Sport fishing & whale watching
• Angels baseball game
• Pacific Symphony
• Segerstrom Performing Arts Theater
• Laguna Beach Playhouse
• Crystal Cove Beach
• Fullerton Arboretum
• Fashion Island
• South Coast plaza
• Irvine Spectrum
• Paddle boarding
• Laguna Beach
Local attractions & fun for sitters and kids
• Disneyland and Downtown Disney
• Knotts Berry Farm
• Balboa Island and Ferry (and Fun Zone)
• Ocean Institute on the water in Dana Point
• Discovery Science Center
• Sky Zone
• Trampoline park
• Horses and horseback riding
• ESPN Zone
• Build a Bear
"Destination Sitters," the oval logo, the Destination Sitters girl and other artistic elements and logos, along with "We don't sit, we play!" are service marks owned by Destination Sitters, LLC. Copyright Destination Sitters, LLC, a California limited liability company, 2008-2019. All rights reserved.