Wedding Childcare:6 Ways It Will Make Your Day Easier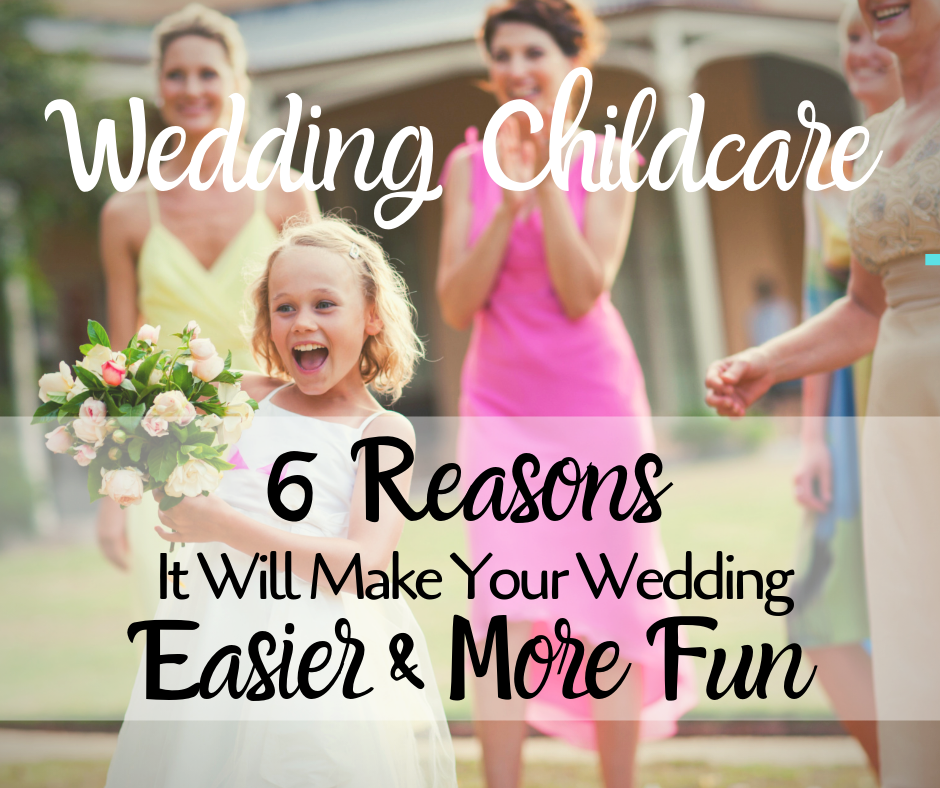 Yes there is such a thing as wedding childcare!!!
Once upon a time, a wedding was being planned. Venues were chosen, cakes were tasted, and it was shaping up to be an amazing event.
Then the bride's very Italian grandmother called.
She was so excited to hear about the details. "It will be so wonderful to have the whole family there! To see all of the children running around – it will be just like you and your cousins playing at your Uncle Vincent's wedding so long ago!" she said.
The bride froze. Children? Running around? Her thoughts raced to the elegant venue and (very fragile) stemware and plate settings, quickly followed by her cousin's 2 year old son who loves screaming and the vase her 4 year old niece broke last Thanksgiving an with impromptu living room ballet performance.
"We were actually are having an 'adult only' ceremony and reception Grandma. We're asking that the children don't come this time."
Silence.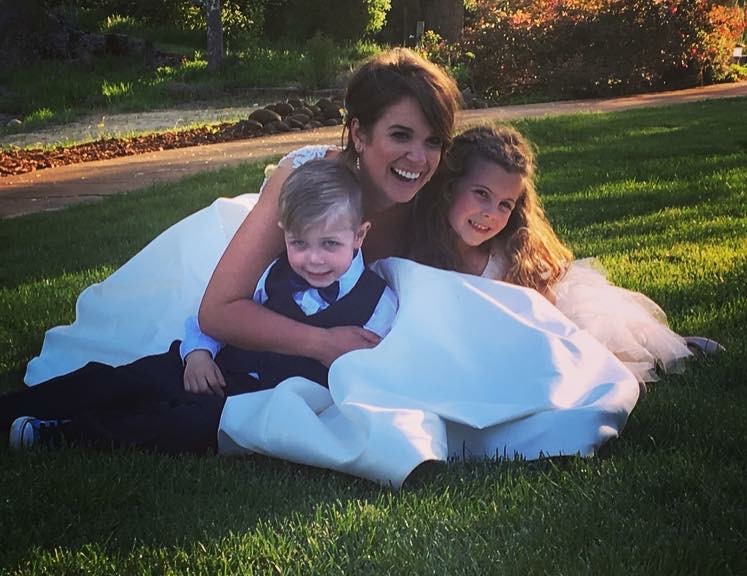 "…but you can't be serious about this. How is that fair? Weddings aren't for the couple; they're for the family. I'll talk to your mother about this. We will fix it."
Sound familiar?
While your experience may not involve a very Italian grandma, it's a common issue. Children and weddings can be a touchy subject. Strong opinions tend to emerge. Ultimately, the decision is up to the bride and groom, but that doesn't mean the decision is simple.
Family values, cultural norms, and expectations can quickly create tension- especially if the bride and groom's families have different ideas. Additionally, if a large portion of your family or friends have young children, or people will be traveling to attend the wedding, you're likely to get inquiries about kids being in attendance.
Thankfully, it doesn't have to be a "yes or no" scenario. We have a solution that fits somewhere in-between: a private babysitter or professional childcare.
So…what is it? Wedding childcare is when a professional babysitting company is hired to be present at all or some of the wedding to care for children and ensure a positive, safe experience for everyone.
One of the best things about it is flexibility. Kids can be at the ceremony, or not. They can be at the reception, or not. They can float in and out from childcare. It is up to you, what your venue can accommodate, and what you envision for your wedding.
Here are some reasons as to why babysitting at your wedding can be an amazing solution that makes your wedding easier and more fun:
Minimize Disruption: Kids can be noisy. They can get antsy and bored. Sitting through a ceremony can be a challenge. Children can also get overly excited at a reception due to music, dancing, and past-bedtime fun. Hiring babysitters for your wedding allows for someone to quickly swoop in to take care of bored or noisy kids, or take kids to sleep when bedtime strikes.
Avoiding Exclusion: Whether or not children can attend a wedding can actually be a deciding factor for many parents – especially when travel is involved. Children may have health needs, infants may be breastfeeding, and overnight childcare can be expensive and difficult to get. It can make or break whether or not parents can attend.
Convenience for Guests: Providing childcare can take a lot of stress off parents. This is especially true for destination weddings, where you can anticipate families will make a vacation out of the event. Bringing a childcare provider or leaving kids with one can be expensive and stressful. Providing childcare at the ceremony can alleviate stress and help your guests have more fun and be more mentally 'present' for the festivities.
Flexibility: Whether you want babysitters to help out parents with kids at the ceremony, or you want kids in a completely separate area, professional childcare can (typically) make it happen. If your venue has options for a separate area where kids can stay (or another off-site area, such as the hotel event room where your guests are staying) then you can make a plan to have the kids be fully separated from the wedding and cared for the entire time. Parents can party in ease. If you'd rather children be around, but provide parents with people to help out with the kids, then that can happen too!
A Compromise for Family and Friends: A professional babysitting service means you can still have the quiet, romantic wedding of your dreams without upsetting the in-laws. In some cultures and families, not having children at the wedding is unheard of (or even insulting). Weddings are a community and family affair – everyone should be there. That may not be what you envision for your event. Instead of creating friction, about professional childcare can be a great option. Kids can be present, but not too present.
The Kids will Have a Blast! Experienced babysitters know how to entertain kids. They can muster up energy and give kids 100%, even at the end of the night when energy gets low and kids get cranky. They know how to plan age-appropriate activities, help kids have fun, and be nurturing and watchful. On-site professionals to watch and entertain kids mean they have an amazing time too, and parents don't have to worry!
It's clear that having babysitters there to tend to children and make sure they have fun is going to create a better experience for everyone. Parents can enjoy themselves, kids have fun, and you get to find happy compromise.
Of course, not everyone will agree with everything planned for a wedding; but most guests will be relieved and excited to find out that a professional childcare company will be there to care for their kids so they can have fun.
Share This Article!