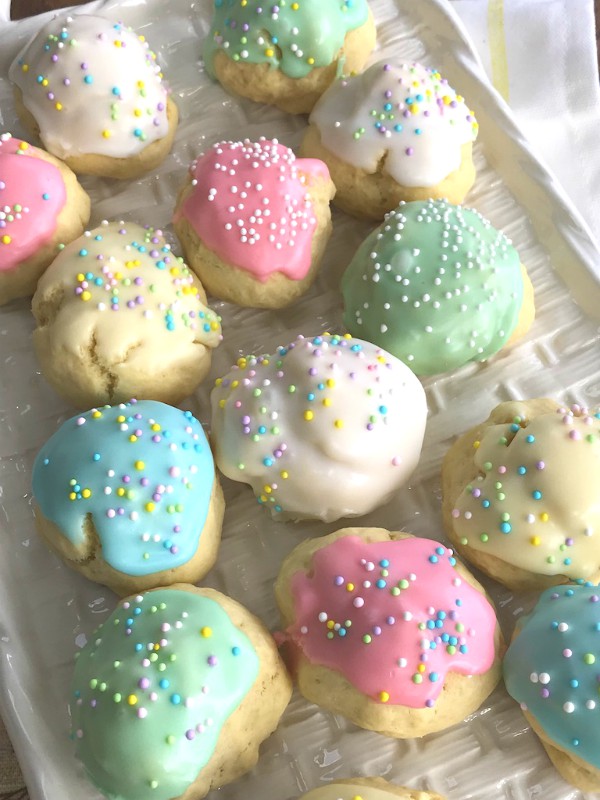 Spring is here and Easter is around the corner these traditional Italian Easter cookies are perfect for this special occasion.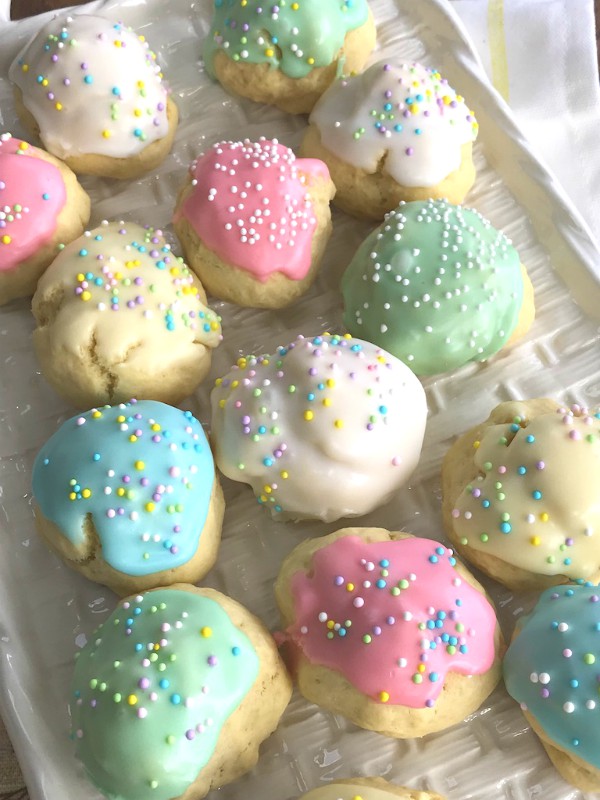 Ingredients for dough
2 tablespoons vegetable oil
3 tablespoons unsalted butter, melted
2 large eggs
2 teaspoons vanilla extract
3/4 teaspoon salt
2 teaspoons baking powder
1 cup confectioners' sugar
2 1/2 cups unbleached All-Purpose Flour
Icing
1 cup (4 ounces) confectioners' or glazing sugar
4 teaspoons milk
4 teaspoons light corn syrup
Instructions:
Beat together the oil, butter, eggs, vanilla, salt, baking powder, and sugar until smooth. Add the flour, beating until smooth. Refrigerate the dough for at least one hour, or overnight. 

Scoop the dough into 2 teaspoon-size balls; a teaspoon cookie scoop works perfectly here. Roll the balls into logs about 4 inches long and about 1/2 inch in diameter. Coil into doughnut shapes, leaving a small hole in the middle. 

Place the shaped cookies on lightly greased baking sheets, leaving about 1 inch between them.
Bake them in a preheated 350°F oven for about 18 minutes. They may have the merest hint of golden color on top, but they won't be brown. Remove them from the oven, and transfer them to a rack to cool completely before icing. 

Icing for the cookies: Put 1/4 cup of confectioners' sugar into each of the four bowls. Add 1 teaspoon of milk and 1 teaspoon of corn syrup to each bowl. Stir until you've made a soft, spreadable icing, adding more milk if necessary. Tint the icing in each bowl a different color. Dip the top of each cookie in one of the icings. Sprinkle with sugar decorations. Allow the frosting to harden before storing the cookies. Yield: 3 1/2 dozen cookies.
If you want a little chocolate in your diet try this recipe: Dark Chocolate Strawberry Shortcakes or Easter and Colored Eggs.
Share This Article!