Dark Chocolate Strawberry Shortcakes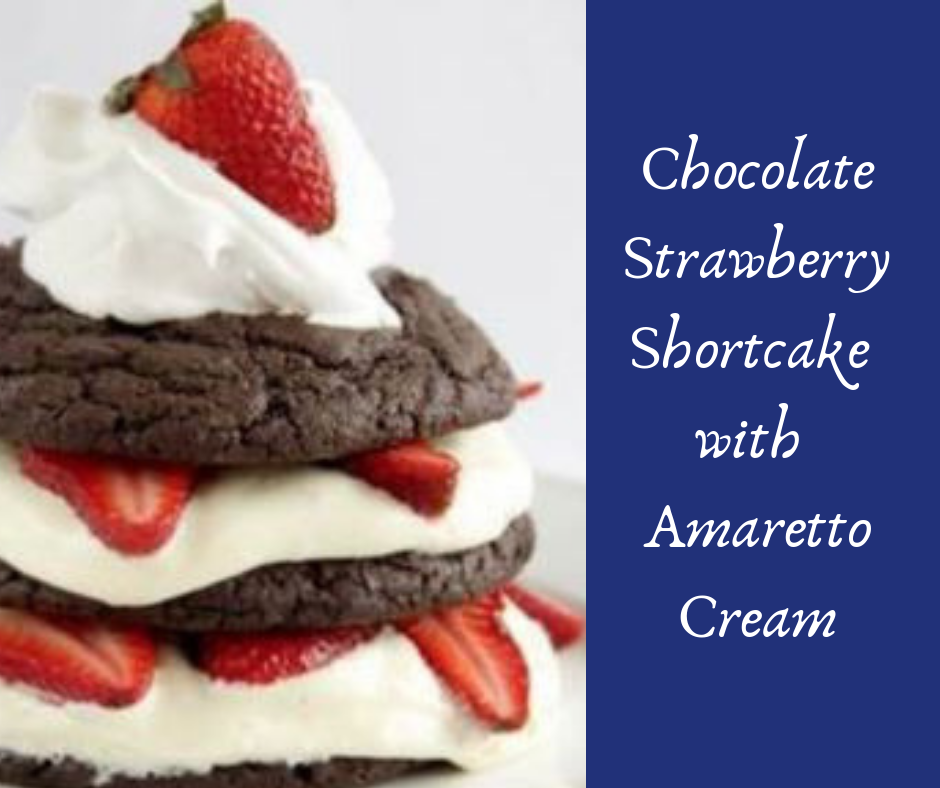 If you love dark chocolate, this recipe is for you! It's an Italian twist on traditional strawberry shortcake. Chocolate, whipped cream, strawberries and a touch of Amaretto are all magically delicious, so count me in!
Ingredients
⅔ cup milk
⅓ cup dark chocolate chips (or semi-sweet)
1 teaspoon vanilla
1½ cups all-purpose flour
½ cup sugar
⅓ cup dark unsweetened cocoa powder (or original)
1 tablespoon baking powder
½ teaspoon salt
¼ cup unsalted cold butter, chopped
Cream:
8 ounces cream cheese, softened
1 (3.4oz) package instant vanilla pudding mix
¼ cup Amaretto (or substitute other liqueur or milk)
1½ cups milk
8 ounces defrosted frozen whipped topping or sweetened whipped cream
4 cups sliced strawberries
Garnish (optional): whipped topping/cream & strawberries
Instructions
1. Preheat oven to 375 degrees F. Line a large baking sheet with parchment paper (or grease pan well).
2. Place ⅔ cup milk and dark chocolate chips in a microwave safe bowl. Microwave on high in 30 second intervals, stirring after each interval, until smooth. Stir in vanilla. Cool.
3. Meanwhile, add flour, sugar, cocoa powder, baking powder, and salt into large mixer, and process add butter and process until mixed thoroughly.
4. Then, slowly add milk and chocolate chip mixture until combined
5. Spoon mixture into 6 large circles onto prepared baking sheet. Bake for 15-20 minutes. Cool on wire racks
6. In separate large bowl mix together cream cheese and pudding mix with electric mixer on medium speed until thoroughly mixed together. Mix in Amaretto and milk. Fold in whipped topping. Cover and refrigerate for about 1-2 hours until firm.
7. Place a chocolate shortcake on serving plate then top with cream, strawberries; repeat layers ending with a chocolate shortcake. Top with whipped topping/cream and strawberries if desired.
Share This Article!