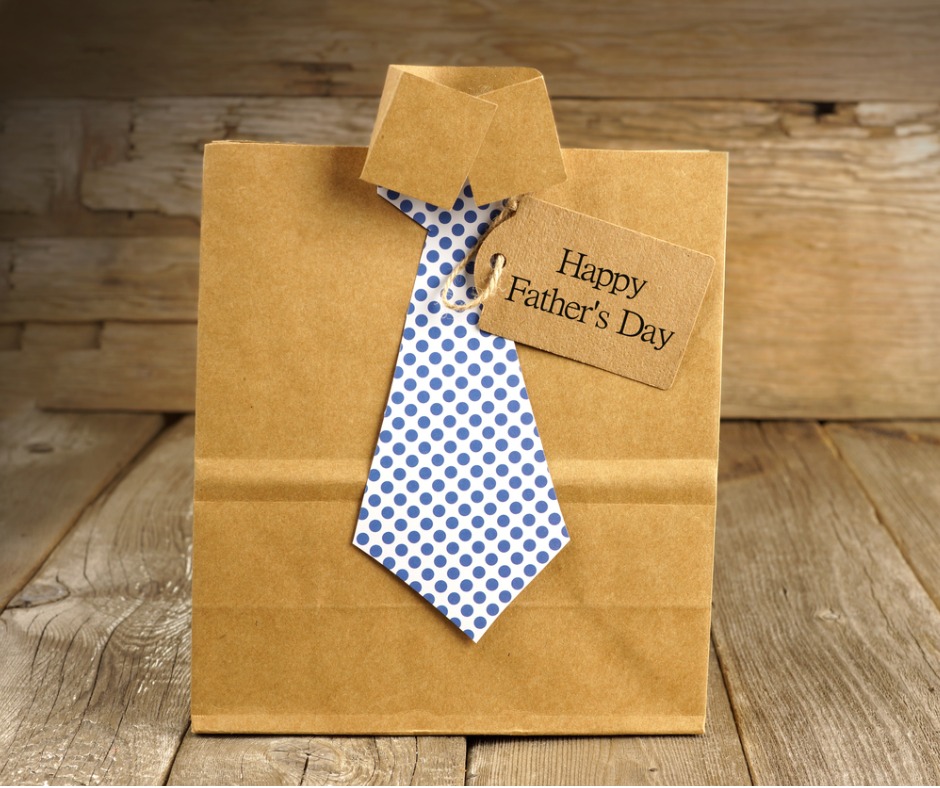 Let's make this Father's Day craft since June 18th is next week, a fun thing for the kids to do for dad would be to make him a goodie bag! And it can be done in 3 simple steps!  
You Will Need:
Brown paper lunch sacks
Scrapbook paper
Scissors
Glue
Tape
Treats
Using scrapbook paper, cut out a tie shape, decorate it and glue it onto your lunch bag. It can be any kind of tie that Daddy typically wears.
Place goodies inside the bags. Fill them up with things that Daddy likes. They could be sweets, snacks, drinks, small tools, etc.
Cut two slits at the top of the back. Then, fold them over the edge to make the collar of a shirt and tape them together, over the tie. Make sure the back can be opened after removing the tape.
Now Dad can enjoy a fun gift from the kids without breaking the bank.
Related links: Gift Ideas for Graduation Gifts!
Share This Article!