What is National 7-11 Day and Who Started It ?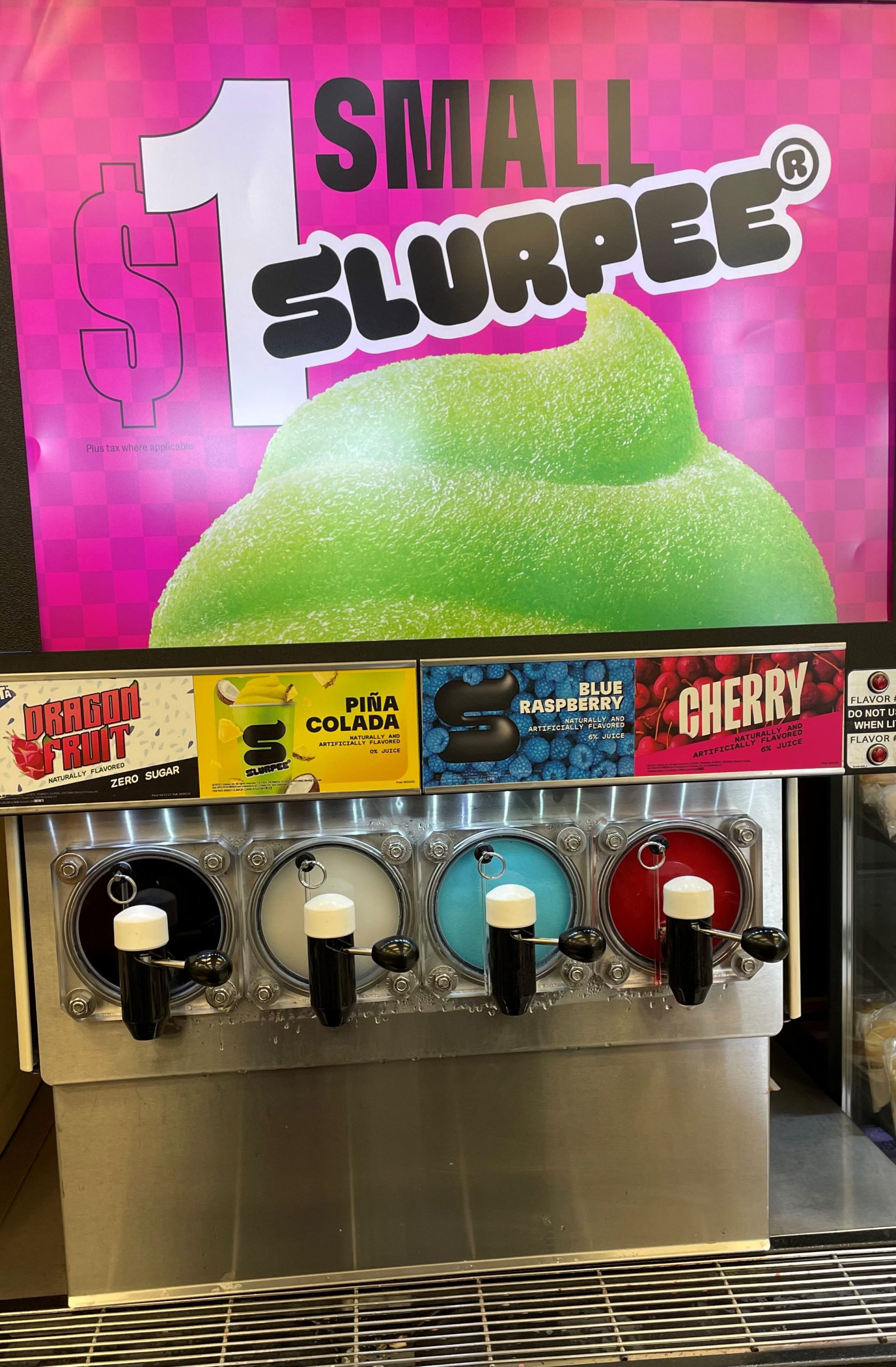 National 7-Eleven Day is an annual celebration of the convenience store chain 7-Eleven, held on July 11th (7/11) each year. It's a day when the chain thanks its customers for their loyalty and support by giving away free small Slurpee drinks to anyone who visits their stores.
7-Eleven is one of the world's largest convenience store chains, with over 70,000 locations in 17 countries. The company was founded in 1927 in Dallas, Texas, by Joe C. Thompson Jr. and was originally called the Southland Ice Company. The name was changed to 7-Eleven in 1946 to reflect the stores' extended hours of operation from 7 a.m. to 11 p.m. At the time, this was a revolutionary concept, as most stores closed at 6 p.m.
The tradition of National 7-Eleven Day began in 2002 when the company wanted to do something special for its customers. The date of July 11th was chosen because it's the same as the store's name, 7-Eleven. Since then, the event has become an annual tradition and is celebrated in countries where 7-Eleven operates, including the United States, Canada, Japan, Thailand, and Australia.
The highlight of National 7-Eleven Day is the free Slurpee promotion. Slurpees are a popular frozen beverage sold exclusively at 7-Eleven stores. They come in a variety of flavors, such as Coke, cherry, blue raspberry, and watermelon. On National 7-Eleven Day, customers can get a small Slurpee for free. The company encourages customers to try new flavors and share their experience on social media using the hashtag #BYOCupDay.
In addition to the free Slurpee promotion, 7-Eleven also offers other discounts and deals on National 7-Eleven Day, such as discounts on snacks and other products. The exact promotions and deals offered may vary from store to store, so customers are encouraged to check with their local 7-Eleven to see what's available.
National 7-Eleven Day is a popular event, with many people looking forward to it each year. It's a chance for 7-Eleven to show its appreciation for its customers and to bring people together for a fun and festive occasion. The event is also an opportunity for the company to generate positive publicity and attract new customers.
However, it's important to note that the COVID-19 pandemic has affected the celebration of National 7-Eleven Day in some countries. In 2020, 7-Eleven had to cancel its free Slurpee promotion in the United States due to safety concerns related to the pandemic. Instead, the company offered a coupon for a free Slurpee that customers could redeem at a later date. In other countries, such as Japan, the promotion was still held, but with additional safety measures in place, such as requiring customers to wear masks and limiting the number of people inside the store.
Overall, National 7-Eleven Day is a fun and festive event that celebrates the convenience store chain and its customers. It's a day when people can come together to enjoy free Slurpees and other discounts and deals. While the COVID-19 pandemic has presented challenges for the celebration of the event, 7-Eleven has adapted its promotional activities to ensure the safety of its customers and employees.
Share This Article!