Kid's Apps for Your Next Vacation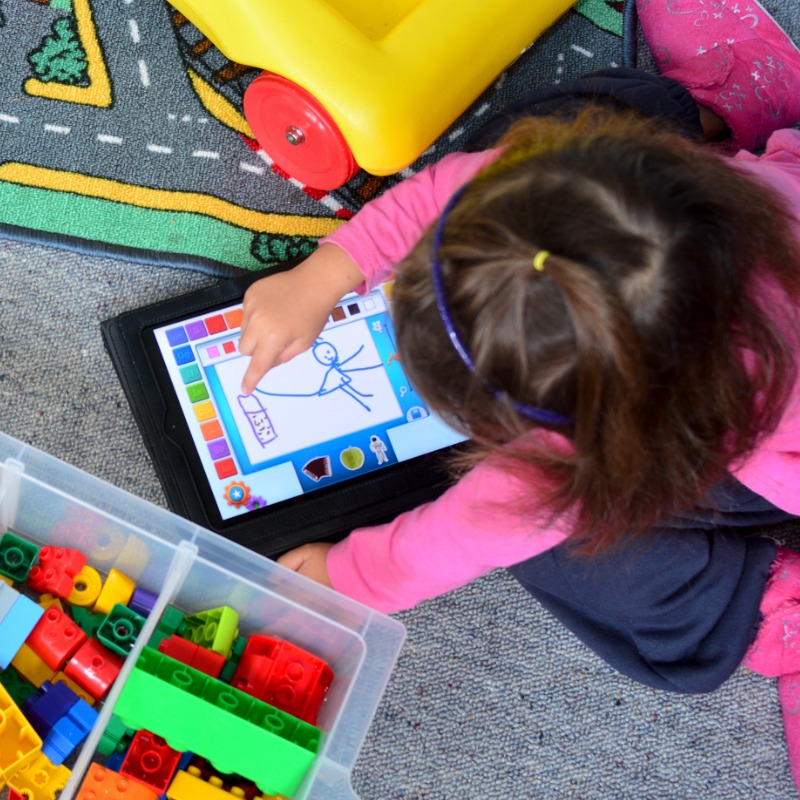 Explore these apps that are amazing for helping kids stay entertained during your travel.
For children between the ages of 2 and 5, here are some recommended apps that are age-appropriate and educational:
PBS Kids Games: This app offers a wide range of educational games featuring popular PBS characters like Sesame Street, Daniel Tiger, and Curious George. It focuses on early learning skills, including numbers, letters, shapes, and problem-solving.

Sago Mini World: Sago Mini offers a collection of interactive and colorful games designed specifically for preschoolers. Kids can engage in imaginative play, explore different environments, and solve simple puzzles.

Endless Alphabet: This app introduces children to letters and their sounds through playful and interactive animations. It helps build vocabulary by associating words with their corresponding letters.

Dr. Panda Town: Dr. Panda Town is a series of apps that simulate various role-playing scenarios, such as going to the grocery store, a restaurant, or a doctor's office. Kids can explore and interact with different characters and objects, promoting creativity and social skills.

ABCmouse Early Learning Academy: ABCmouse provides a comprehensive early learning curriculum covering various subjects, including reading, math, science, and art. It offers interactive lessons, games, and activities designed for preschoolers.

Peekaboo Barn: This app is ideal for younger children as they learn animal names and sounds. It features a virtual barn where kids can tap on doors to reveal different animals and hear their sounds.

Toca Kitchen 2: Toca Kitchen 2 allows children to explore the world of cooking by preparing and serving food for various characters. It encourages creativity and imaginative play in the kitchen.
There are several great apps available for kids 5+ years to travel with. Here are some popular options:
Toca Life World: This app allows kids to explore a virtual world and engage in various activities, such as creating characters, visiting different locations, and interacting with objects. It encourages creativity and imaginative play.

National Geographic Kids: This app provides educational content, quizzes, games, and videos related to animals, nature, science, and geography. It's a fun and educational app for young explorers.

Geocaching: Geocaching is a real-world treasure hunting game that can be a fun activity for kids during travels. This app helps you locate hidden treasures (caches) in various locations worldwide, providing an exciting and interactive experience.

Road Trip Bingo: This app is ideal for long road trips. It offers different versions of the classic bingo game, where kids can mark off items they spot along the way, such as license plates, road signs, or landmarks.

Duolingo: If you're traveling to a foreign country, Duolingo can be a valuable app for kids to learn basic phrases and vocabulary in different languages. It provides gamified language lessons to make learning fun and interactive.

World Geography: This app helps kids learn about countries, flags, capitals, and other geographical information in an engaging way. It includes quizzes, puzzles, and interactive maps.

Star Walk Kids: With this app, kids can explore and learn about stars, planets, and constellations. It offers an interactive stargazing experience by pointing the device towards the sky.
Remember to review and select apps appropriate for your child's age and interests. It's also a good idea to download and test them before your trip to ensure they work well and are suitable for your needs. Screen time for young children should be balanced with other activities, such as outdoor play, hands-on experiences, and social interactions. It's essential for parents to monitor their child's usage and ensure a healthy and balanced approach to technology.
Share This Article!