End of School Summer Reading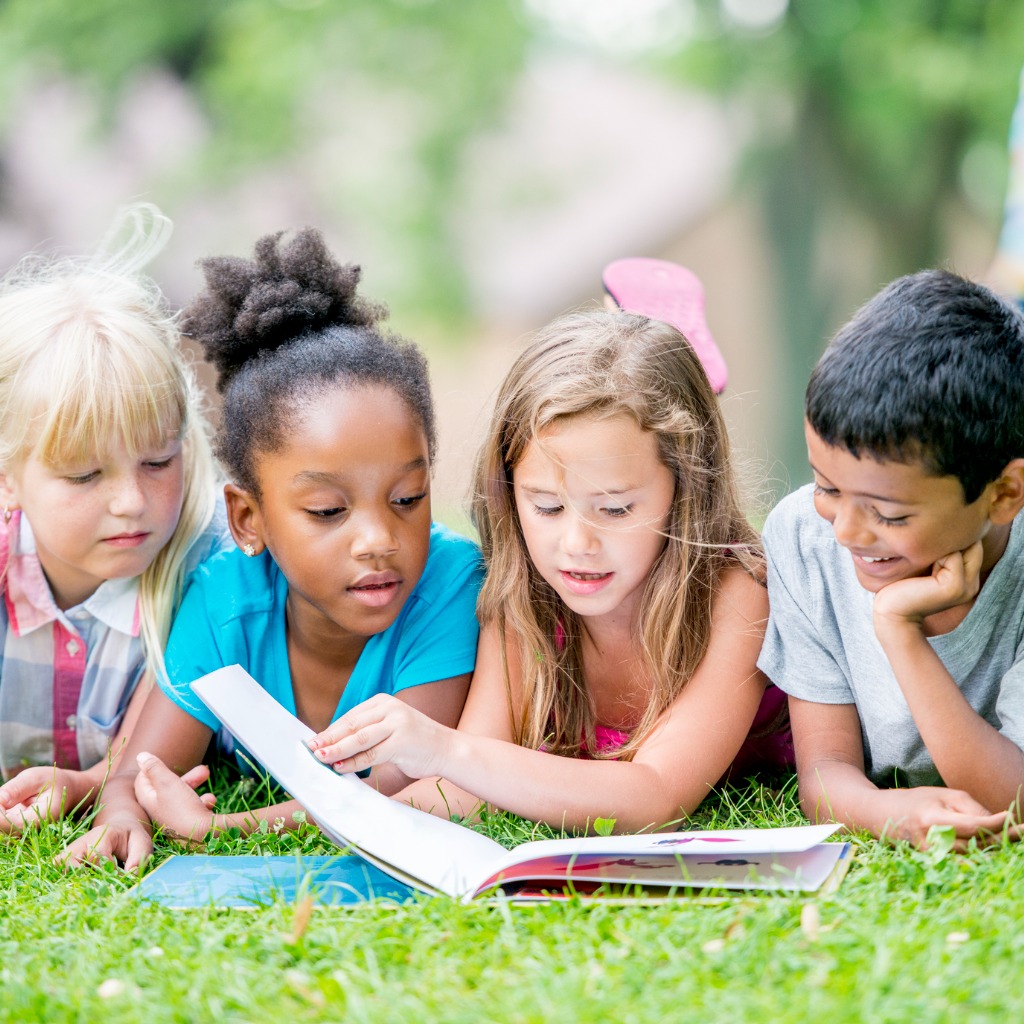 End of school summer reading can be a great way to keep your child mind engaged and continue learning during the break. Here are a few tips and book suggestions to help you make the most of your summer reading:
Set a goal: Before you start reading, set a goal for the number of books you want to read or the amount of time you want to spend reading each day. This can help you stay motivated and on track throughout the summer.

Choose books that interest you: The key to enjoying summer reading is to choose books that you're excited about. Whether you prefer fiction, nonfiction, or a mix of both, there are plenty of great books to choose from. Some popular summer reading options include beach reads, classic literature, memoirs, and travelogues.

Mix it up: Don't be afraid to mix up your reading list with books that are outside of your comfort zone. Reading books on different topics or in different genres can broaden your horizons and expose you to new ideas.
Here are a few book suggestions to get you started for first through third-grade students:
"The Cat in the Hat" by Dr. Seuss – This classic book is perfect for young readers who are just starting to read on their own.

"Green Eggs and Ham" by Dr. Seuss – Another classic by Dr. Seuss, this book is a great way to introduce children to rhyming and word play.

"The Magic Tree House" series by Mary Pope Osborne – This popular series follows siblings Jack and Annie as they travel through time and space on various adventures.

"Frog and Toad" series by Arnold Lobel – These charming stories about two best friends, Frog and Toad, are perfect for young readers.

"The Berenstain Bears" series by Stan and Jan Berenstain – This beloved series follows the adventures of a family of bears and teaches important lessons about family, friendship, and life.

"Junie B. Jones" series by Barbara Park – This series follows the spunky and adventurous Junie B. Jones as she navigates life in first grade.

"Diary of a Worm" by Doreen Cronin – This humorous book tells the story of a worm's life through his own diary entries.

"Charlie and the Chocolate Factory" by Roald Dahl – This classic book is a fun and imaginative tale about a boy's journey through a magical chocolate factory.
Middle schoolers are at an age where they're starting to develop their own interests and opinions, so it's important to choose books that are engaging and thought-provoking. Here are some book suggestions for middle schoolers:
"Wonder" by R.J. Palacio – This heartwarming story follows a boy with a facial deformity as he navigates middle school and learns to overcome bullying and prejudice.

"The Hunger Games" series by Suzanne Collins – This dystopian series follows a young girl named Katniss as she fights for survival in a brutal, televised competition.

"The Percy Jackson and the Olympians" series by Rick Riordan – This series follows a boy named Percy Jackson as he discovers that he's a demigod and embarks on a journey to save the world of Greek mythology.

"The Giver" by Lois Lowry – This thought-provoking novel takes place in a dystopian society where everything is controlled, and a young boy named Jonas learns the truth about his world.

"The Maze Runner" series by James Dashner – This action-packed series follows a group of teens who are trapped in a maze and must find a way to escape while facing numerous challenges.

"The Fault in Our Stars" by John Green – This emotional novel follows two teenagers with cancer as they fall in love and grapple with the complexities of life and death.

"Eleanor and Park" by Rainbow Rowell – This realistic fiction novel follows two misfits as they navigate first love and deal with the challenges of growing up in a tough environment.
Book suggestions for high school students:
"The Great Gatsby" by F. Scott Fitzgerald

"To Kill a Mockingbird" by Harper Lee

"The Alchemist" by Paulo Coelho

"Educated" by Tara Westover

"The Immortal Life of Henrietta Lacks" by Rebecca Skloot

"Born a Crime" by Trevor Noah

"The Girl with the Louding Voice" by Abi Daré

"An American Marriage" by Tayari Jones
Remember, the most important thing is to choose books that are appropriate for your child's reading level and interest, have fun and enjoy the process of reading. Happy summer reading!
Share This Article!