How to choose sunscreen for kids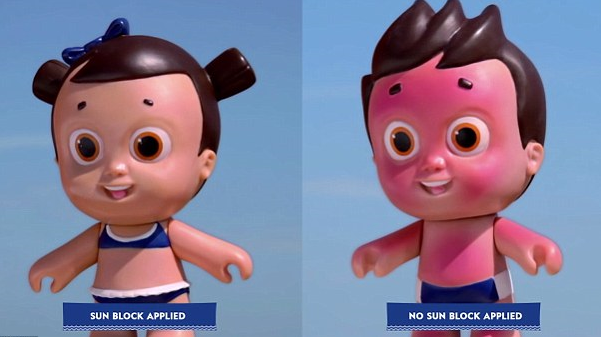 How to choose sunscreen for kids
When choosing a sunscreen for our baby, toddler, or young child, we typically make our choice using only a few characteristics, such as a high SPF (sun protection factor) or a "kids'" brand.  Experts say, however, that while it is fine to consider these characteristics, a higher SPF is not necessarily better and kids' sunscreens are really not that much different from those that are made for adults.  In addition, testing by Consumer Reports provides evidence that a sunscreen isn't better just because it is more expensive. In fact, some of the highest rated sunscreens in a Consumer Reports test were the least expensive.
What experts recommend that parents look for include the following:
**A sunscreen should provide broad-spectrum protection, that is protection from both UVA and UVB rays (UVA rays can prematurely age the skin, while UVB rays can burn the skin–too much exposure to either can lead to skin cancer).
**A sunscreen should have a high SPF.  SPF is a measure of how well UVB rays are deflected by the sunscreen–to come up with the SPF number, manufacturers compare how long skin treated with the sunscreen takes to burn vs. skin that has not been treated.  However, an SPF of 30 does not provide twice the protection that an SPF of 15 does, and after SPF 50, protection only increases slightly.
**A sunscreen should be water-resistant. Even if you aren't going swimming, if your child is outside, he or she will likely be sweating, so a water resistant sunscreen might provide better protection than a regular sunscreen.
**You may want a sunscreen that is hypoallergenic and fragrance free, especially if your child has sensitive skin.
**Buy a sunscreen that is in a form that is easy to use on your child, whether that means it is a stick, gel, lotion, spray, continuous spray, etc.
Once you choose a sunscreen, apply it liberally and often.  Even "water resistant" sunscreen should be reapplied after swimming, for example.
While clouds reduce the number of UV rays reaching the earth's surface, they only reduce the danger of burning slightly.
Don't forget that eyes need protection from UV rays, too!
New sunscreen rules from the FDA will soon make it even easier to choose a sunscreen. Available next summer, the new rules will require testing for broad-spectrum sunscreens, new labels that make it easier to see all sunscreen ingredients, and restrictions on terms like waterproof and sweatproof. They may even cap SPF ratings at "SPF 50+."
Other important factors to remember to avoid sunburns include (a) avoiding being in the sun from 10 am to 2 pm (whatever the season) and (b) to wear protective clothing.
Concerns about broad-spectrum sunscreens
Unfortunately, many sunscreens that say that they are broad-spectrum really aren't or don't block rays from the full UVA spectrum. To get good protection from UVA rays, look for sunscreens that list avobenzone, titanium dioxide, or zinc oxide as one of their ingredients, in addition to one or more sunscreen ingredients that provide UVB protection.
Concerns about sunscreen ingredients
If your child gets a rash from sunscreen, review the sunscreen ingredient list. PABA free may help. It might also help to find a sunscreen that gets its UVA protection from a sunblock, such as titanium dioxide or zinc oxide (as mentioned above), since such ingredients can be less irritating than avobenzone, a more common sunscreen ingredient. Apply a new sunscreen to only a small area of your child's skin, to see if he or she has any reaction.
Of all of the sunscreen ingredients, the ones that may concern some parents include retinyl palmitate (vitamin A) and oxybenzone. Although many experts think that these ingredients are safe, there are sunscreens that do not include these ingredients.
Share This Article!